SMITHEREENS
Joji's break into the mainstream—read all about his newly released album SMITHEREENS.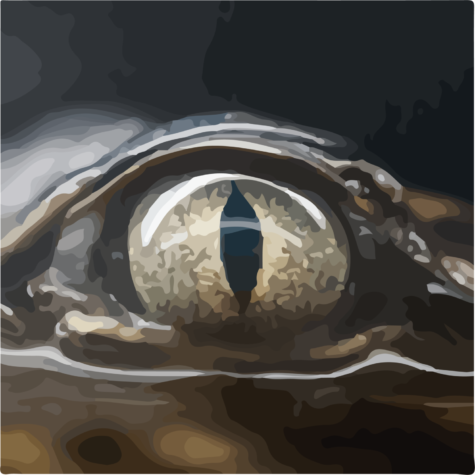 On November 4 at midnight, Joji released his third studio album, SMITHEREENS. It has been over two years since his second studio album Nectar, which was received with mixed reviews. Nectar was disliked by many fans for abandoning much of the roots Joji had before in lofi, instead replacing it with a mainstream pop style. However, SMITHEREENS was highly anticipated since the single release of "Glimpse of Us" this past June. The single went on to become a platinum record, raising the hopes that Joji would release an album lined with hits. 
The hopes of fans came true with Joji soaring into the top fifty charts for both US and Global on Spotify. At the peak of popularity, the album had all of its songs on the charts. But, the album was only nine songs. Although it disappointed many, the short length could be seen as a benefit, since his previous albums were dragged down by songs with little musical creativity.
The most popular song besides "Glimpse of Us" is "Die For You" which brings back some classic Joji sounds while also staying relatively mainstream. Joji pulls on the heart strings and memories of his listeners with depressing lyrics that sound of heartbreak. "Die For You" is a perfect example of that style, with lyrics depicting someone spending all their time thinking of a breakup, but knowing that they were not good enough for the person that they love.
Over the years, Joji has been fighting both mental illnesses and neurological conditions. He is quite private about his life, but has been vocal in the past about being stressed by his work – being a popular youtuber – to the point of having seizures. He avoids talking about YouTube, almost as if he is ashamed of his past. Many of his songs contain depressing lyrics; the struggles he writes about are the many problems that made his audience fall in love with his music.
Joji's audience is far and wide, reaching all over the world, even his hometown of Okasaka, Japan. Many Asians are proud to claim Joji as one of their own. Representation is important and the record label he is a part of gives that chance to many artists. The label, 88rising, is an amazing group of artists and managers working together to specifically help Asian artists thrive. 
However, many fans believe that 88rising is hindering the creativity of Joji in exchange for more hit songs. During the early years of Joji, he was producing and writing all of his music. Over time, others began producing and writing his music. The most notable change of production being his earlier mentioned album, Nectar, which was thought to be less of Joji's style and more generic pop. There are leaks online of what fans call "Lost Nectar," which contain many scrapped songs. A similarity with those songs is that they have the lofi sounds and darker lyrics that originally created Joji's fame.
SMITHEREENS wasn't entirely written and produced by Joji, but it is the album that marks his largest break into the mainstream. This leaves fans with the question of, "What will Joji do next, embrace his style or trade it all away for the approval of the mainstream?"
Leave a Comment