BuildOn builds a new school
The new BuildOn fundraiser to build a new school. Plus, how the organization will fundraise during the pandemic.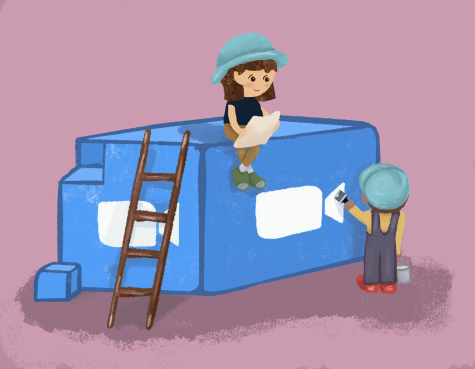 Students and staff members at LM have all experienced personal challenges during these unprecedented times. Despite the wealth of educational opportunities for LM students, many other places globally aren't able to access these same resources. BuildOn not only recognizes this issue, but actively tries to promote and fix educational deficits around the globe through volunteer work. BuildOn is a worldwide organization which focuses on service and education to break the cycle of poverty in some of the poorest countries in the world. The LM chapter of BuildOn has made many significant contributions to the local and global community through service projects. In the last ten years, LM student volunteers have gone to eight different communities through the Trek Program to build schools and work with community members who are less fortunate. To date, these trek projects have taken place in Nepal, Haiti, Malawi, and Nicaragua. 
Due to the pandemic, the normal Trek Program is unable to take place, but that is not hindering BuildOn from leaving their mark on the world and spreading the power of education. The club is currently fundraising to build a school in Burkina Faso in West Africa, where the average child will go to school for only 1.5 years. Social Studies teacher Thomas Reed, the head advisor for BuildOn, details that "the community in Burkina Faso will 100% be responsible for building the school this year." In order to help construct the school without engaging with the community in person, BuildOn will be assisting with costs, materials, and engineering. LM members of BuildOn are working to raise money for the construction costs. The goal is $32,000, and BuildOn is trying their hardest to reach this target number. On Saturday, December 19, a virtual BuildOn gala took place. There were prizes from local businesses, games, entertainment from LM students, and guest speakers. Most importantly, however, BuildOn members made many calls and emails to get donations for the construction of the new school. BuildOn has also held fundraising events with businesses such as Kendra Scott in Ardmore, and individual BuildOn members have raised money through family, friends, and clothing sales. Camille Vandeveer '21, one of the BuildOn student officers, explains that "now more than ever, community support is vital to the completion of the school because we don't have a trek team, and the need for education is vital!" 
As the holiday season continues, LM students and teachers agree that it is a great time for all to pitch into the BuildOn efforts, and help kids who are in need of a place to learn. Donations can be made via the BuildOn online fundraising page or simply spreading the word to family and friends would help this cause immensely.
Leave a Comment