Winter sports resume
After a proposed Health and Safety Plan for winter sports failed to pass in November, the LMSD School Board of Directors approved an updated version by a 7-2 vote. This now puts students in a position, as noted by current athletes, to choose between their physical well-being and the sports they love to play. But with PA Governor Tom Wolf suspending all after-school athletics until early January, it looks like they have more time to decide.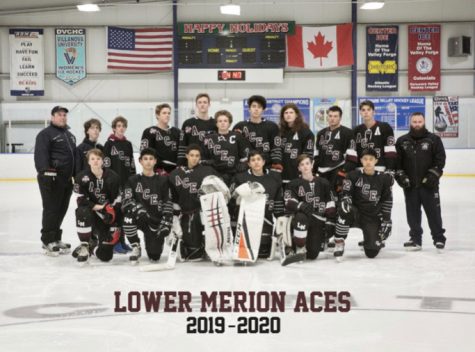 On December 7, the LMSD Board of Directors approved the Athletics Health and Safety Plan for winter sports, allowing those involved to commence their activities for the season. A slightly different plan was deliberated by the Board on November 16, with it being rejected by a 5-4 vote. Both plans were created by Jason Stroup and Thomas Ferguson, the Athletics and Activities Directors at LM and Harriton respectively, along with the Health and Safety Committee.
Safety protocols include alternating schedules for all winter sports, an example of which is having boys' and girls' basketball alternating Monday/Wednesday/Friday and Tuesday/Thursday, with Saturdays being a shared gym day for both teams. The plan also includes the requirement of mask-wearing at practices (except for socially-distanced water breaks), and multiple locker room regulations. While many of the provisions remained unchanged from November to now, enough was done for the Board to accept the new plan by a 7-2 vote.
Athletes now have definitive answers from the LMSD administration for the fate of their activities, but many are still pondering whether or not to actually participate. Ava Clifford '21, a member of the indoor track team, notes how "students are going to have to choose between their own health and something they love." For many, this could mean sitting on the sidelines for their last season of high school athletics, or a missed opportunity for underclassmen to try out a sport for the first time.
Even though Clifford is physically participating this upcoming season, indoor track—contradictory to its name—must have all practices held outdoors. She mentions how athletes in higher-contact sports, such as basketball or wrestling, will have an "especially hard decision to make."
With outdoor practices, many teams foresee a multitude of logistical troubles on top of the ones that already exist. This is evident with the ice hockey team, as described by Will Treiman '21. He says, "because ice rinks are super spreaders, we can only participate in off-ice activities for now." These types of practices include standard running or strength training workouts.
But considering how the team still plans on facing opponents in the rink this season, many, including Treiman, find the paradox especially confusing. He mentions how "it doesn't seem logical to be allowed to play other schools, but not be allowed to practice with kids from our own school."
LMSD has tossed around different proposals for nearly all aspects of their schools, but one collection of groups has remained fairly unchanged since the start of the school year: non-athletic clubs. In contrast to the fall and winter sports teams, all other clubs have largely operated virtually, with little-to-no access to the resources in the building. Needless to say, this recent School Board decision has only raised the discontent from those who wish to also return to some form of normalcy for their activities.
Despite any pushback LMSD may have received, fall athletics operated relatively successfully, with few hiccups related to COVID-19. Practices for winter sports commenced on December 8, beginning what can only be described as an unpredictable and unprecedented athletics season. However, on December 10, Pennsylvania Governor Tom Wolf decided to pull the plug once again: all in-person extracurricular athletics are suspended until early January, adding yet another wrinkle to an already complicated winter. The Merionite will continue to monitor developments for winter sports and report them as they are announced.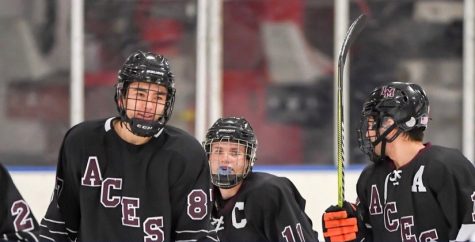 Leave a Comment