Elliot Page's Impact
Elliot Page's announcement that they are transgender rocked social media. It's led for a deeper conversation on what it means to be trans and inspired many others to feel comfortable with who they are.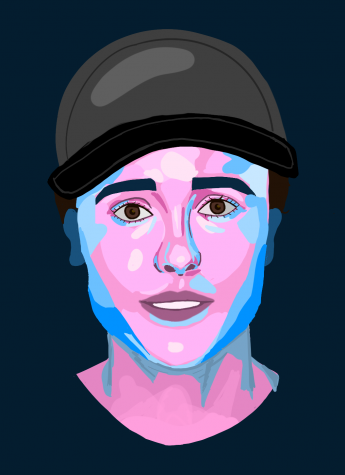 On the first Tuesday of December, actor Elliot Page came out as transgender. He posted a lengthy paragraph on Instagram, a platform where they currently have 4.2 million followers. Page explained that his name is Elliot and his pronouns are he/they. He went on to say, "I feel overwhelming gratitude for the people who have supported me along this journey. I can't begin to express how remarkable it feels to finally love who I am enough to pursue my authentic self." After his announcement, Page received celebrity support from the likes of Ellen DeGeneres and Miley Cyrus among others. Page is best known for their roles in Juno and The Umbrella Academy. In terms of the future, Netflix recently confirmed that Page will be keeping his role as Vanya Hargreeves in the original series The Umbrella Academy. Fans are excited to see what Page can bring to the next season.
Nick Barr Bono '23 (he/him), a student at LM gave his thoughts on the topic. He started by saying, "To me, Elliot Page's coming out is less about who they are than what they represent." He further explained, "I can't imagine a point in time before this where an actor could come out as transgender and have their identity and pronouns respected by so many major media outlets and common people alike." The overwhelming support Page has received is a great indication that the general public is becoming more understanding and accepting of transgender people. 
Of course, coming out is a hardship for many people. While some might react with overwhelming support, others spread hate and violence. Page shared his own concern, stating, "The truth is, despite feeling profoundly happy right now … I am also scared. I'm scared of the invasiveness, the hate, the "jokes" and of violence." Page is only one of many who feel frightened to be their authentic selves. "I'm scared too," Barr Bono told me, "But there's something very freeing about being scared in the open, and I'd choose it over being scared in the closet any day." It is troubling to think that even though it is 2020, trans people and their rights are still under attack. The Human Rights Campaign (HRC) reported that "2020 has already seen at least 41 transgender or gender non-conforming people fatally shot or killed … the majority or which were Black and Latinx women." Since HRC started tracking these statistics in 2013, the numbers that we have at this point in the year, have never been higher. 
Even though the number of hate crimes against trans people is shocking, role models like Elliot Page have helped others feel more comfortable in their own skin, and less scared to embrace who they truly are. His message has reached millions across the globe, inspiring them to be more open and accepting. Barr Bono closed by expressing, "I hope we can reach more gender equality in trans representation moving [forward], for the benefit of all people." It is important to not just hear, but to listen to those who are expressing their true selves. By listening to people like Page, our society can grow to be a better and more inclusive place.
Leave a Comment