2020's Best Shows You Must See
Locked up in quarantine, you may have binged watch just a few too many shows. Whether you want to rewatch 2020's classics, or discover the year's most popular shows, this list has got you covered.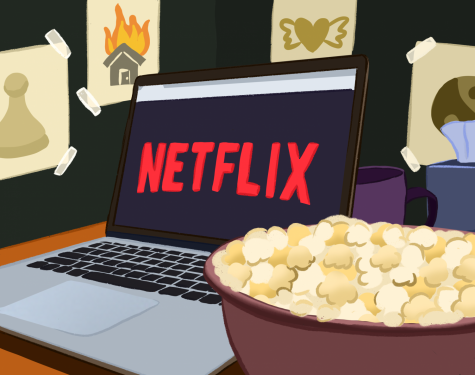 Although many blockbuster movie releases were postponed this year, plenty of new TV shows appeared on streaming services. If you're looking for a new TV show to get hooked on, or you want to relieve 2020's best TV moments, be sure you don't miss these memorable shows. 
Tiger King
Tiger King was undoubtedly one of the most defining moments of this year's pop culture. This docu-series was a national sensation in late March and was a much needed distraction amidst a surging disease and orders to stay in our homes. Diving into the bizarre world of big cat owners, the show is riddled with scandal, exuberant personalities, and even an unsolved murder. In seven episodes, experience the crazy money-making schemes of Joe Exotic's big cat zoo, and witness the feud unfold between him and Carole Baskin, owner of Big Cat Rescue who is determined to shut him down. (Available on Netflix.)
Little Fires Everywhere
This mini-series based on the best-selling novel by Celeste Ng stars Kerry Washington and Reese Witherspoon. Set in Shaker Heights Ohio, Elena Richardson's perfectly planned life is suddenly disrupted when Mia Warren, the free-spirited artist, moves to town. The two are both mothers with extremely different lifestyles, and when they find themselves on opposite ends of a local high-profile adoption battle, their differences become unavoidable. The show tackles relevant issues, openly talking about privilege, race, wealth disparities, and complicated family dynamics. (Available on Hulu.)
Outer Banks
While everyone was stuck in lockdown this spring, Outer Banks, a new Netflix series, released its first season. The show sparked a TikTok obsession, and is perfect to binge in one sitting. It follows a group of teenagers who embark on an elaborate treasure hunt all set in the beautiful Outer Banks beaches in North Carolina. Although at some points the show makes you cringe, it's a short, but enternating watch that makes you miss summer. (Available on Netflix.)
Queen's Gambit
This drama mini-series is ultimately a story revolving around chess, but also is riddled with addiction issues and personal struggles. It tells the story of Beth Harmon, an orphan who is also a chess prodigy, and her rise to become the best player in the world. She faces many challenges that she must overcome, and becomes increasingly dependent on drugs and alcohol. It manages to make chess extremely entertaining, even for those who may not be fans of the game. (Available on Netflix.)
Love is Blind
The basis of this reality TV show is that people get engaged before ever seeing each other, and at the end of the show they will have their wedding. Filled with plenty of petty drama, it's a TV show that's so bad, it's impossible to look away. Watch eight couples get engaged, move in together, and eventually get married in the span of four weeks. Already renewed for a new season, it's the perfect distraction from everything else going on. (Available on Netflix.)
Dash and Lily
Perfect for the holidays, Dash and Lily is set in New York during Christmas. Dash, the cynical Christmas hater, and Lily, the bubbly Christmas fanatic, start to fall for each without even meeting each other. They trade dares, stories, and secrets in a red notebook that they pass around the city, taking both of them on different adventures. Filled with holiday cheer, happy endings, and plenty of enviable moments, it feels just like a classic fun Christmas movie when watched all in one sitting. (Available on Netflix.)
Leave a Comment