Crazy in Love
Nolan ranks the top three love songs, and explains each song's background and how it rose to the top of the list.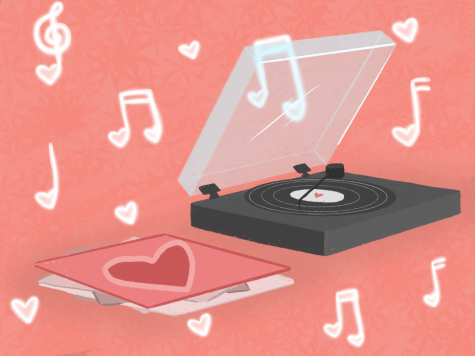 1. "Crazy In Love" by Beyonce & Jay-Z
At the age of 21, Beyonce released her first solo single post-Destiny's Child, titled "Crazy In Love", featuring hip-hop rapper (and future husband), Jay-Z. This song instantly became a hit as it landed No. 1 on the Billboard Hot 100, earning Queen B her first No.1 solo song. What made this song so successful was the inspiration it came from. At the time, there was speculation that Beyonce and Jay Z had feelings for each other, and that they were possibly together. "Crazy In Love" somewhat confirmed that Beyonce and Jay-Z were indeed, crazy in love. This song will forever be an iconic love song that everyone can easily jam out, and scream the words to.
2. "thank u, next" by Ariana Grande
While brainstorming song ideas, I of course needed to include a song for all of those heartbroken, lonely individuals out there this Valentine's Day. As you know, Ariana Grande released her highly praised song "thank u, next" in 2018 in response to the way the media portrayed her as an artist. In the song, Grande calls out and thanks her previous lovers who have made her the person she is today. Due to the honesty and catchiness of the song, it scored Grande her first No.1 on the Billboard Hot 100, and became her most successful song of all time. At the time, her music video (in which Grande plays the main characters from Mean Girls, Bring It On, 13 Going On 30, and Legally Blonde), broke the record for most viewed video in 24 hours, with 55.4 million views. It is easy to say that this is one of Grande's most personal and most iconic songs. Perfect for those who are suffering from being single this Valentine's Day.
3. "Lover" by Taylor Swift
This song is for the people who happen to be lucky enough to be in a relationship. Although "Lover" by Taylor Swift was a recent release by the popstar, it feels guaranteed that this song will become a highlight of Swift's musical discography. It has potential to be used as a wedding song for future generations as it delivers a warm, comforting message about a long-lasting love. After years of singing, writing, and releasing breakup songs, Swift finally released a song about a certain individual who she is so in love with and wants to spend the rest of her life with them. "Lover" by Swift is sure to be one of Gen Z's future wedding songs.
Leave a Comment