The gift guide that keeps on giving
The article describes a large number of potential gifts someone could give to their significant other for Valentine's Day. Options range from the classic chocolates and flowers to baked goods to LED lights.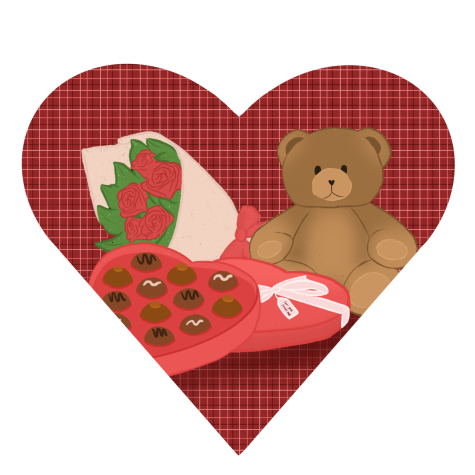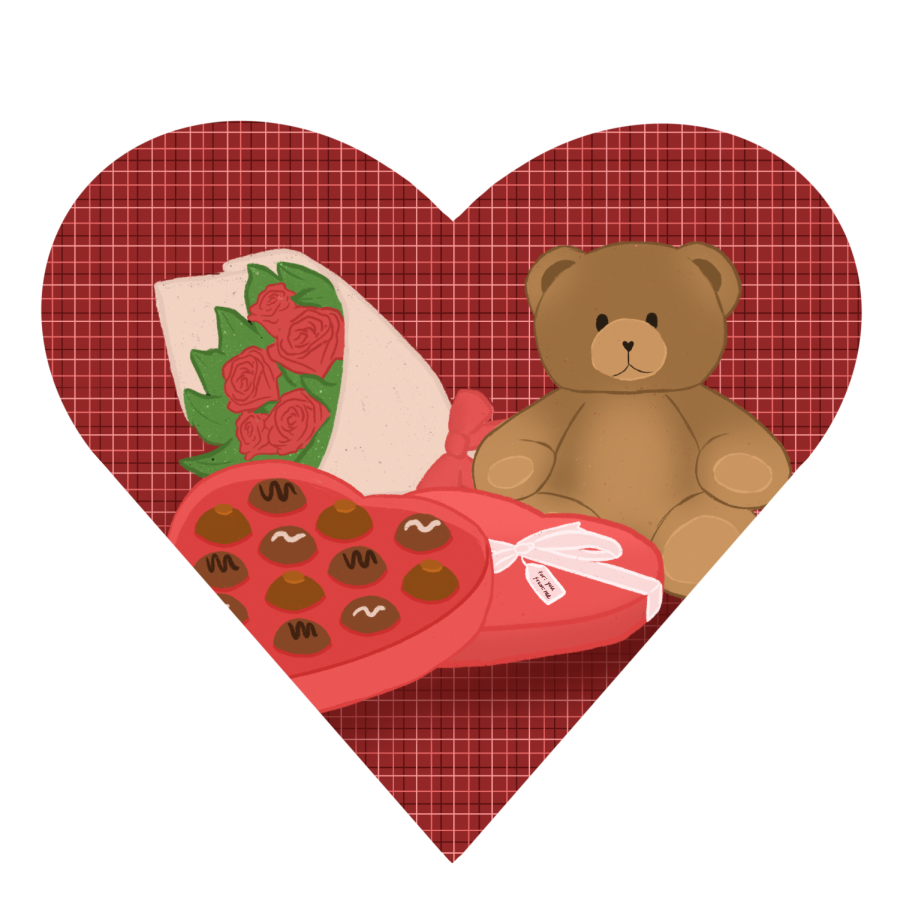 Valentine's Day is coming soon. It's always a challenge to come up with the perfect gift to give, especially when you're low on time due to school, work, or extracurricular activities. Think no further, as the best Valentine's Day gift list has been created. 
A nice bouquet of flowers and chocolate is one of the most classic Valentine's Day gift ideas out there. It's crazy how much prices surge for flowers when Valentine's Day rolls around, but most people agree you can't go wrong with this tried and true gift—and although flowers can be expensive, Trader Joe's and various drug stores can have cheaper options. 
Another classic is homemade baked goods. Nothing says "I love you" like home-cooked food. If you're lazy or don't have the free time, Insomnia cookies are just as good, and can be ordered online and delivered to your loved one if you don't have a store near you! If you still don't feel like you have the right food-related gift, try custom M&Ms that you can order with colors, images, or words of your choice. 
If food and flowers aren't your thing, you could try purchasing a new Xbox game, such as Madden NFL 2021. Or how about getting a set of darts to play together? Both are fun activities to do when the cold weather keeps you stuck inside. If your loved one is more of a sweats-and-Netflix snow day type of person, fuzzy socks are an inexpensive, easy go-to. A nicely-scented candle can be another amazing gift to give. 
How about some clothes? Everyone loves a Comfy. If you haven't heard of one, it is basically a huge, fluffy, and soft hoodie that is sherpa on the inside. It's great for relaxed winter nights while sitting and watching TV. A great add-on to the gift of a Comfy are some Ugg slippers or moccasins. These shoes are fantastic and extremely cozy. Since people are spending so much time at home, any loungewear would be useful. For those seniors out there, how about a sweatshirt with a design of their favorite college? 
For the smartphone and social media obsessed, another idea is a custom phone case. Also, LED lights are very popular nowadays, which could be a great option. For someone who enjoys listening to music, a speaker would be a splendid idea. If someone you love is a fan of hot sauce or spicy foods, buying them a "make your own" hot sauce kit would be a delightful surprise. For a more thoughtful and heartfelt gift that requires less effort, you could purchase "What I Love About You," a fill-in-the-blank book that you can order on Amazon and personalize for the recipient. 
Any gift on this list is sure to put a smile on someone's face, whether it be a significant other, family member, friend, or you, if you want to treat yourself!      
Leave a Comment