Keeping up with the college changes
The uncertainty of the coronavirus pandemic has significantly affected seniors during their transition to college all over the US. Learn about the impact that COVID-19 has had on college decisions and how seniors are adapting to these changes.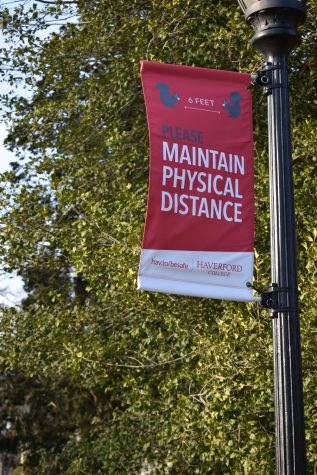 As this school year gradually winds down, the upcoming fall is right around the corner. While colleges are navigating their regulations in order to safely open up campuses for the next academic year, the uncertainty of the coronavirus pandemic has significantly affected seniors during their transition to college all over the US. Most colleges anticipate quarantining their students and proceeding with online learning in the fall, whether at home or in a dorm, while still asking for full tuition. Students will have to comply with mask mandates, practice and maintain social distancing, and refrain from any large gatherings. This includes parties and crowds—a key social aspect of the college experience. With the US surpassing 500,000 COVID-19 deaths, as reported by The New York Times, the chance that colleges will change these orders and proceed with a relatively normal year grows more unlikely every day. A considerable number of students continue with their college plans despite the disheartening changes. However, this new college lifestyle is not appealing to all seniors planning their future, leading to college deferrals and gap years all over the US during the 2021-2022 school year. 
Two freshmen in college have discussed their experiences and views on their year so far. When Rachel Lappen '20, a freshman at Barnard College and an LM alumna, was asked about her experience so far, she commented, "My school is providing weekly testing which has been useful, but other than that I think they have handled the pandemic poorly. Despite classes being 100% virtual, registration for the classes was difficult and it still seems like the professors weren't prepared to teach via Zoom. I wish I could have deferred a year because starting off college on zoom isn't the best way to begin college." Furthermore, Jane Whellan, a Washington University freshman, describes the precautions her school needed to take: "My school handles COVID-19 by conducting bi-weekly surveillance tests, putting all students in a single person dorm room, implementing a daily COVID-19 screening that we need to complete before going into any of the dining facilities, mandating masks and social distancing, and putting most (but not all) classes online." Whellan further explained that "even though this year is very different and probably a lot harder than a normal freshman year would be, I'm still making some really good friends and enjoying my classes, and doing a lot of things I wouldn't get to if I stayed home." Even though her college experience has been altered from a traditional freshman year, Whellan has no regrets concerning her attendance these past two semesters. Whellan doesn't mind these new adjustments, but other students have changed their decision-making due to the pandemic. 
While the majority of LM seniors commit to college, some have chosen a different path. Senior Noah Lipsitz '21 has decided to take a gap year and defer from the University of Hawaii at Manoa. Lipsitz had decided that he would be taking a gap year a while ago, and explained, "Even before I wanted to go into filmmaking, I wanted to take a gap year because of the travel aspect. Now that I am really into filmmaking, a gap year seems even more interesting to me because of all the ways I could apply it to travel. I also want to meet new people and network for my business." He had already decided prior to the pandemic that a gap year was the right track for him, and the pandemic was all the more reason to. With colleges forming more restrictions due to the pandemic, next year seems like the perfect time to travel and have a unique experience.
Another LM senior had grappled with the idea of taking a gap year, but ultimately decided to attend college this fall, stating, "I don't want to delay my college experience." Even seniors at LM must grapple with the new reality of experiencing a compromised college experience during the pandemic. 
Over at a different school, another student is taking an alternate approach. Jack M. Barrack Hebrew Academy senior Robert Ufberg has chosen to defer his acceptance from Lehigh University until the 2022-2023 school year. Rather than jumping right into college, he has decided to spend part of next year in Israel. He shared that he "decided to take a gap year a couple months ago" and "wasn't planning on taking time off prior to the pandemic." Ufberg put a lot of thought into his decision, as his parents and guidance counselor helped him navigate his
Leave a Comment