Read Across America Day
A book recommendation for every genre to celebrate Read Across America Day on March 2nd.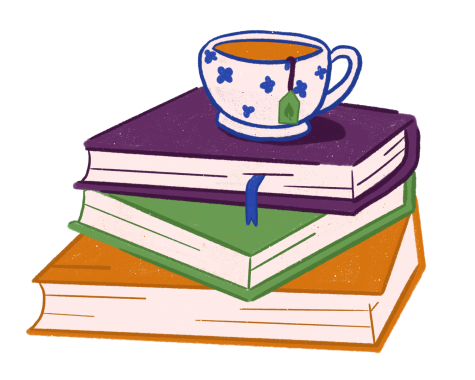 As an avid reader, I love recommending my favorite books to people and helping someone find a new literary obsession. This year, in honor of National Read Across America Day on March 2, here are a few underrated five-star reads for every genre.  
Historical Fiction: The Invisible Life of Addie LaRue by V.E. Schwab
This captivating novel begins in 17th century France when 23-year-old Addie LaRue makes a deal with the devil in exchange for immortality. Longing to escape her life, Addie hastily accepts the devil's bargain, but soon after realizes the catch: no one will ever remember her. Spanning over 400 years, The Invisible Life of Addie LaRue combines the best aspects of fantasy, historical fiction, and romance into a story that you will definitely remember. 
Young Adult: I Killed Zoe Spanos by Kit Frick
Seventeen-year-old Anna Cicconi confesses that she killed Zoe Spanos, but she doesn't remember how or why. Told through parallel narratives, before and after Anna confesses, the reader follows Anna piecing together what happened that fateful night. I Killed Zoe Spanos is a psychological thriller entwined in a mystery that is sure to grab any reader's attention. 
Young Adult:The Lucky Ones by Liz Lawson
May is lost after surviving the school shooting that took her twin brother. Zach is being targeted by his peers when his mother decides to defend the school shooter. As the new school year begins, May meets Zach and they begin leaning on each other to overcome the event that will forever affect them both. The Lucky Ones is a harrowing novel that tackles tough, but relevant topics and is undoubtedly a worthwhile read. 
Mythology: The Song of Achilles by Madeline Miller
An imaginative new retelling of the great greek warrior, Achilles, it is a fast paced, action-packed novel that transports you into a time of gods, kings, and heroes. A tragically beautiful tale follows Patroclus and Achilles as they grow up into warriors and fight a lengthy war to rescue Helen of Troy. Perfect for fans of Greek mythology, The Song of Achilles captivates its readers from the first page to the last. 
Fantasy: Shadow and Bone by Leigh Bardugo
If you're looking for a new fantasy series to get lost in, Shadow and Bone is perfect. The first book in the "Grishaverse" follows Alina Starkov as she grapples with her newly discovered powers that could save the country. Shadow and Bone is a mix of science fiction, dystopian, and fantasy. Plus, the first season of the TV show based on the novel is coming to Netflix in April, so now would be the ideal time to introduce yourself to the story. 
Young Adult: Little Universes by Heather Demetrios
When a tsunami hits the island where Mae and Hannah's parents are vacationing, they must deal with the tragic aftermath and all the uncertainty it brings. After being forced to move in with relatives across the country, Hannah copes by crawling back into her opioid addiction and Mae feels an unwavering sense of responsibility for her sister which fractures her own certainties. Little Universes is an emotional novel that dives deep into the tumultuous bond between sisters and shows how one single event can change everything. 
National Read Across America Day is a great incentive for anyone to pick up a new book and hopefully one of these books catches your attention. 
Leave a Comment