Eyes on the prize
This article features a glimpse into the boys' baseball team for this upcoming season. After not being able to have a complete season last year due to COVID-19, the Aces are looking forward to being back on the field.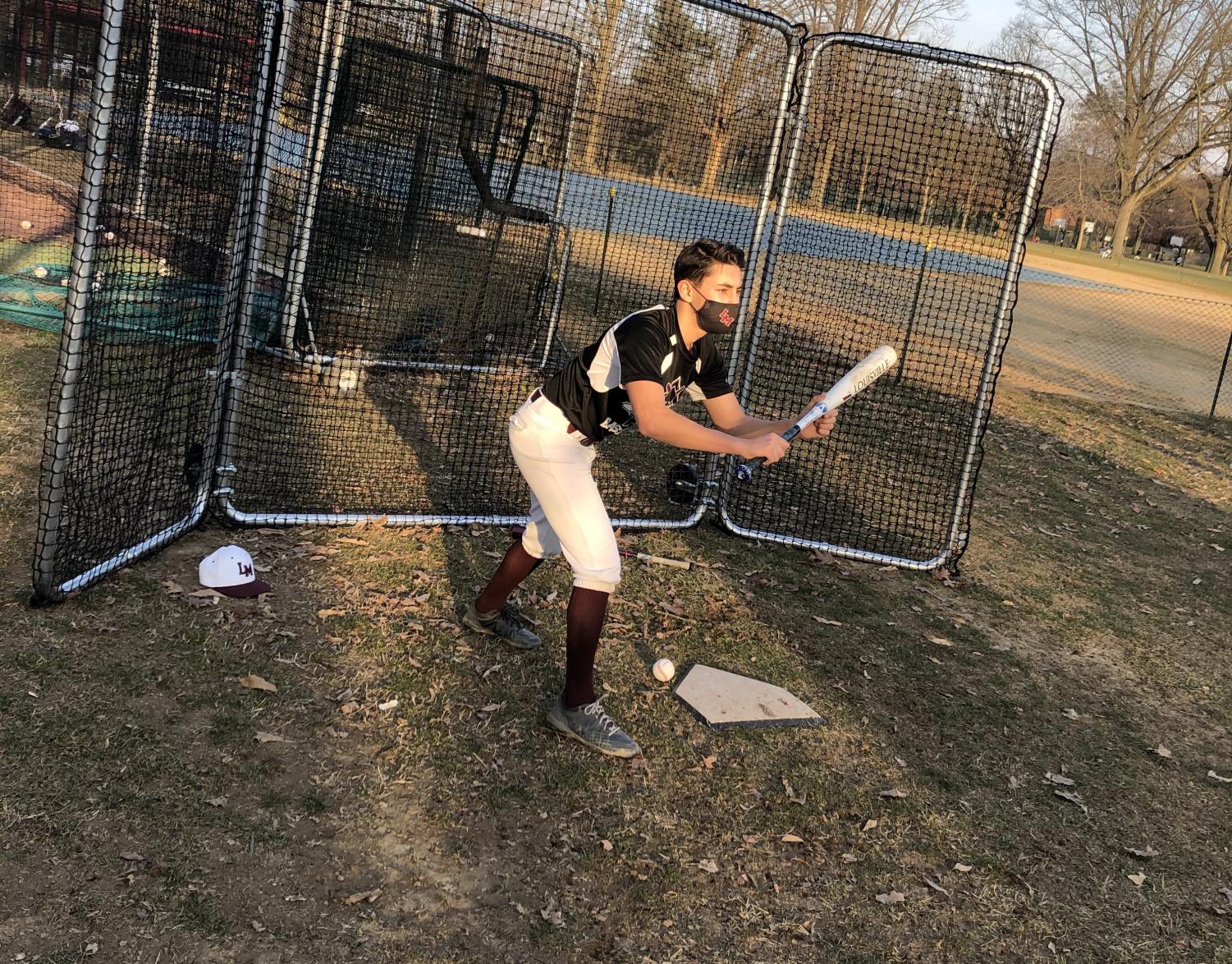 Comeback is the word on everybody's mind this spring. After nearly two years of no PIAA baseball action, Ben Wolf '22 says the Aces are "itching to get back onto that field." However, last spring's cancellation is not the only reason that the baseball team wants to make a comeback. Other sources of motivation include an excruciating final day of baseball that caused LM to miss out on the 2019 postseason and a tough 1-0 loss in the first round of the 2018 District Playoffs.
Many players are attempting personal comebacks as well. Danny Hofferman '21, Ben Birch '21, and Alex Gibbon '21 are all dealing with nagging injuries but even with a seemingly hobbled senior group, ambitions are high for this season. Eric Blum '21, Danny Wellner '22, and Ilan Tauber '22 will provide the strong pitching that has anchored LM for years, while Birch, Hofferman, and Zeke Myers '21 make up the heart of a lineup more fearsome than many the team has fielded in the past. Perhaps the most cause for optimism stems from a strong group of underclassmen, led by Sam Wright '23 and Matt Rinaldi '23, who will help keep the team in contention for opportunities for years to come.
Though it is certainly a relief to many of the players to even step on the field this season due to the ongoing COVID-19 pandemic, it will come with constraints. Masks must be worn at all times during practices and games, and locker rooms are only available to students attending school in-person. With these safeguards in place, LM is slated to play in both out-of-league games and playoffs. April 19 brings a must-watch affair against district rival Harriton, with another game later that week against central league opponent Marple Newtown and on May 8 against Friends' Central, will present difficult matchups with perennial powerhouses. The season kicks off against Shipley on March 26 and one thing is for sure: LM baseball is ready for a comeback.
Leave a Comment