An Egg-citing Easter
Easter is coming up soon, read about some traditions and activities typically hosted around the LM community for this holiday.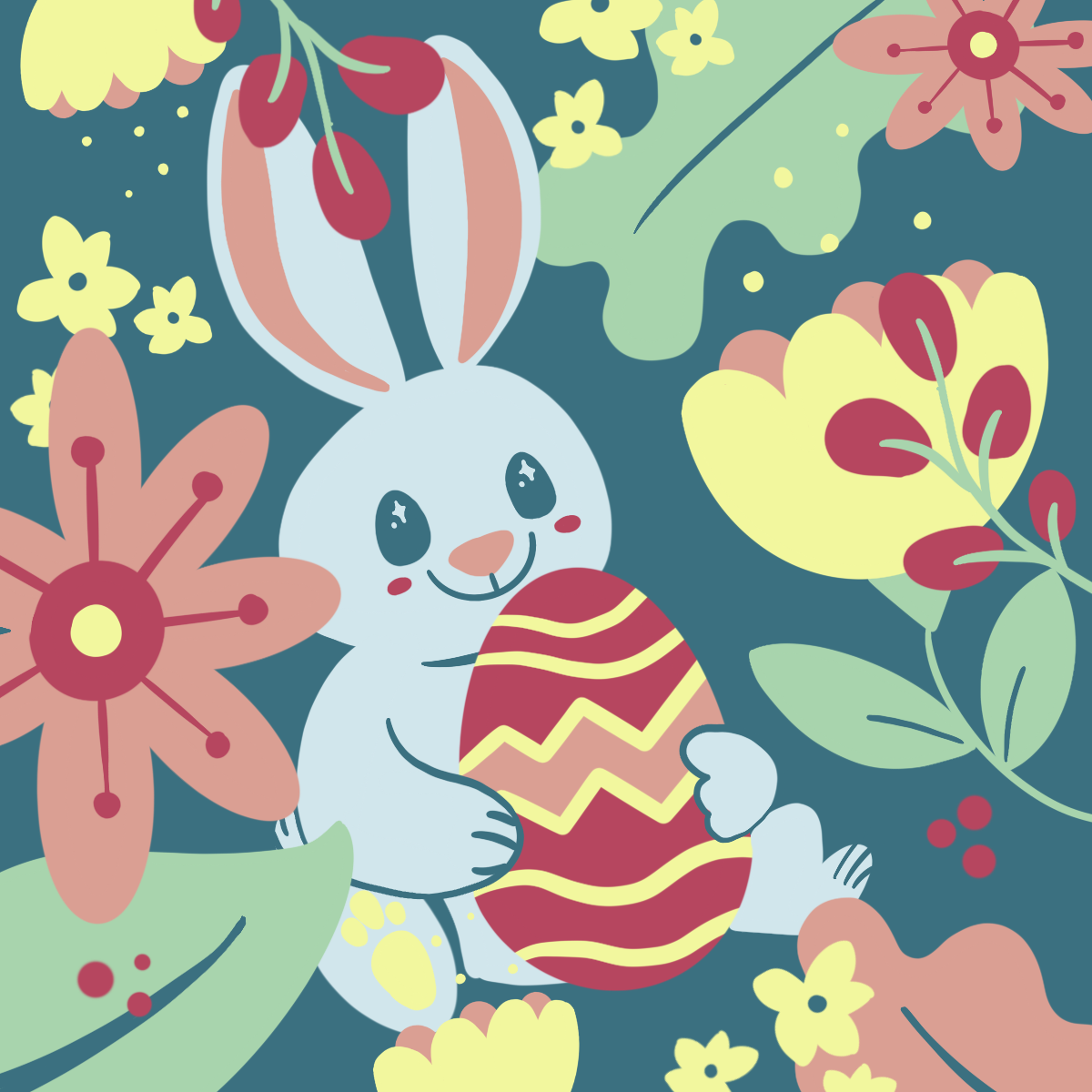 This year on Sunday, April 4, Christians worldwide celebrated Easter. Easter is a holiday which celebrates the resurrection of Jesus Christ on the third day after his crucifixion. There are many ways people celebrate Easter and several fun traditions. People all over the world attend church services, have special meals, and participate in fun activities.
A common Easter activity is decorating and dying eggs. Sophomore Julia Russel said, "As a kid, my family and I used to dye Easter eggs and it was something I would look forward to every year." She also mentioned that she looks forward to seeing all the different types of Peeps in the stores. Peeps are marshmallow candies that are dyed and shaped into chicks and bunnies, and are bought the most during Easter season. Peeps are delicious and festive Easter candies that everyone should get to enjoy.
In our community, there are also many festivities for children to participate in. In Ardmore, there is an annual Easter egg scavenger hunt. Kids gather at the Schauffele Plaza to pick up a map, and there is also a special appearance made by the Easter bunny. Once the hunt starts, kids search throughout the Ardmore business windows for hidden Easter eggs. Once the hunt is finished, people will return to the starting place where they will receive prizes and goodies in exchange for the eggs collected. This is a great activity that allows children to get outside and have a fun and festive day. Another Easter activity takes place at the Elmwood Zoo. The zoo has activities such as breakfast with the Easter bunny and various arts and crafts. They also have an egg hunt and meet-and-greets with the animals. In addition, at Rolling Thunder in Philadelphia, children will get the opportunity to meet and skate with the Easter bunny.
Clearly, there are many ways to celebrate Easter. From egg hunts to skating with the Easter bunny, there are so many activities available. Most importantly, do not forget to enjoy some Peeps and take a picture with the Easter bunny!
Leave a Comment