Head first, fearless
As one of the biggest figures in the music industry, Taylor Swift drew much attention when her re-recorded album Fearless was released on April 9th. What does this mean for her, and why did she do it? Read on to find out.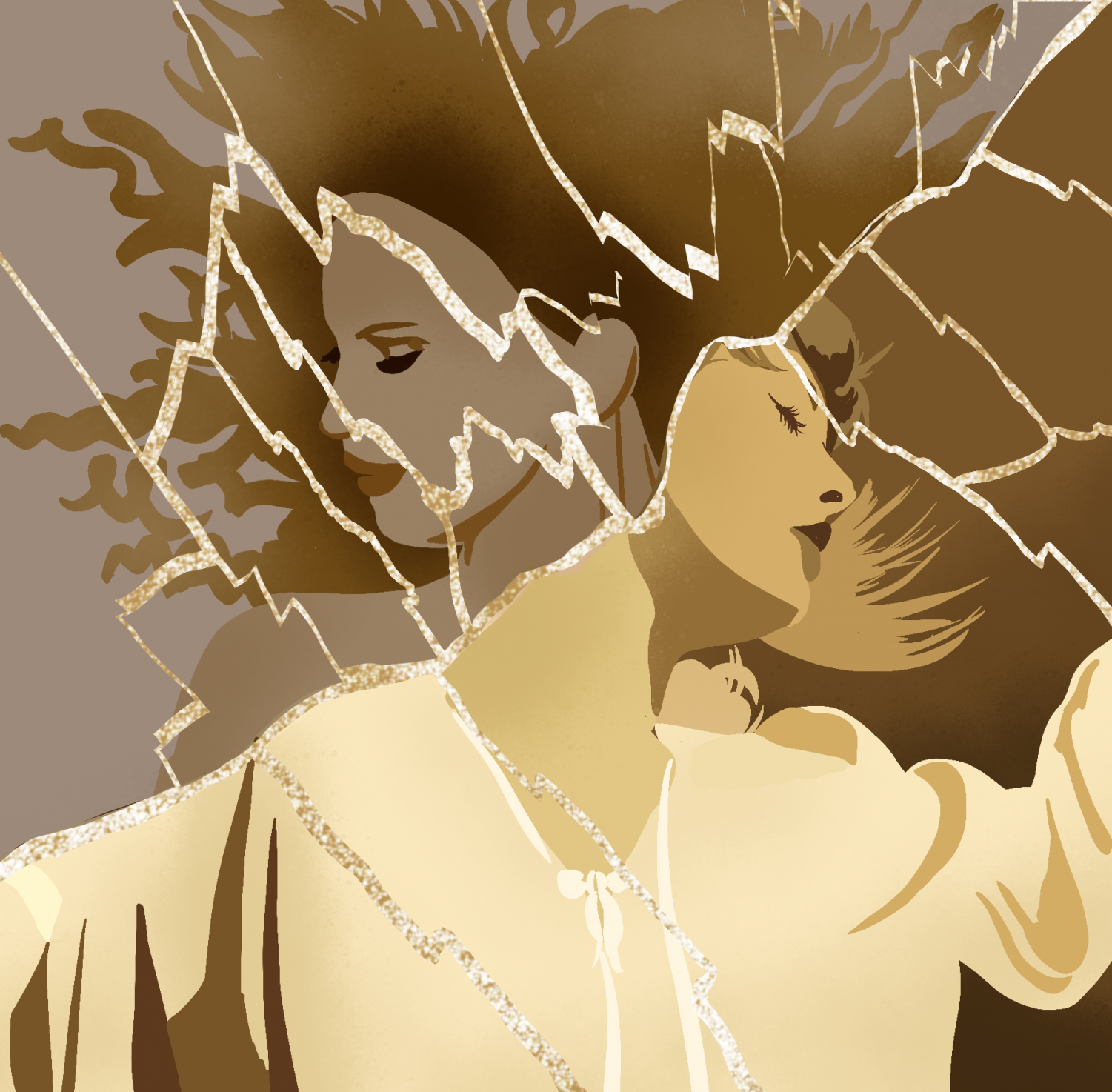 As many have realized, pop superstar Taylor Swift has re-recorded and re-released her sophomore album, Fearless. It was the album that put Swift on the map with hit singles like "Love Story" and "You Belong With Me," and earned her the Album of the Year award at the 2010 Grammys. But why is Taylor Swift re-recording her albums? What does "Taylor's Version" even mean? 
These are two of many questions most people are wondering since the release of Fearless (Taylor's Version). Swift is re-recording all of her albums, from her first self-titled debut to her last one under her previous label Big Machine Records, Reputation. In June of 2019, powerhouse music manager Scooter Braun, who is famously known for managing stars like Justin Bieber, Ariana Grande, and Kanye West, purchased Big Machine Records for 300 million dollars. This record deal included all of the rights to Swift's first six studio albums, meaning anyone who plays Swift's music will be benefiting the bank account of Scooter Braun. Swift was not made aware of this deal, which caused her to be frustrated when it was released to the press. Not only that, she was not in favor of this deal due to her past history with Scooter Braun. Swift claimed that throughout  her career, he constantly bullied her from privately behind the scenes to public social media posts. Therefore, Swift believes no one else besides herself should be profiting off her   discography, Braun especially. Swift had to do something to fix this situation. So she came up with  a solution: re-record albums number one through six of her discography. And no need to worry about any legal issues she'd be causing with her plan, as  her contract with Big Machine Records allows her to do just this. "Artists should own their own work for so many reasons," she wrote in her Fearless (Taylor's Version) announcement Instagram post. What differentiates this album from her late teenage years' original is the label "Taylor's Version." She is portraying that she now has control over her re-recorded music and can now do whatever she wants with it since it's now her version of it, with no middle man who could claim control. 
Fearless (Taylor's Version) has a new and matured sound to it,  representing Swift's growth as an artist since it's original release. Yet, it also sounds almost identical to the original version as fans were taken back year and re-lived what it felt like to hear these songs for the first time all over again.  
Swift wanted Fearless to be the first re-recorded album due to the amount of connections and fans she gained during this era of her career. "This was the musical era in which so many inside jokes were created between us, so many hugs exchanged and hands touched, so many unbreakable bonds formed," she preached in her Instagram post. The re-recorded album consists of 26 songs, six of which are completely new tracks. These tracks are labeled "From the Vault," meaning they were tracks that were originally supposed to be on the Fearless album, but never made it the final cut. "I've decided I wanted you to have the whole story, see the entire vivid picture, and let you into the entire dreamscape that is my Fearless album," she added. Songs like "Mr. Perfectly Fine (From The Vault)" and "That's When (From The Vault)" are bound to be breakup anthems for newer generations, just as the original classics provided for previous ones. Fearless (Taylor's Version) has broken numerous records since its release. It held the Number 1 spot on the Billboard 200 and sold over a million copies world wide in its first week. Taylor Swift has built an empire by writing every single song she sings, which makes her artistry so special and unique. Through her song writing, she creates personal connections with her fans. Swift deserves all of the benefits from her music, which is why the re-recordings are exciting for not only her, but for her fans as well. The conclusion is simple: stream Fearless, but Taylor's Version, of course.
Leave a Comment