Back by unpopular demand
Netflix has found itself in hot water because of what shows it decides to keep or rid of. It's a pattern that consistently uplifts stereotypical rom-coms, while dissing critically acclaimed works that are victories for representation.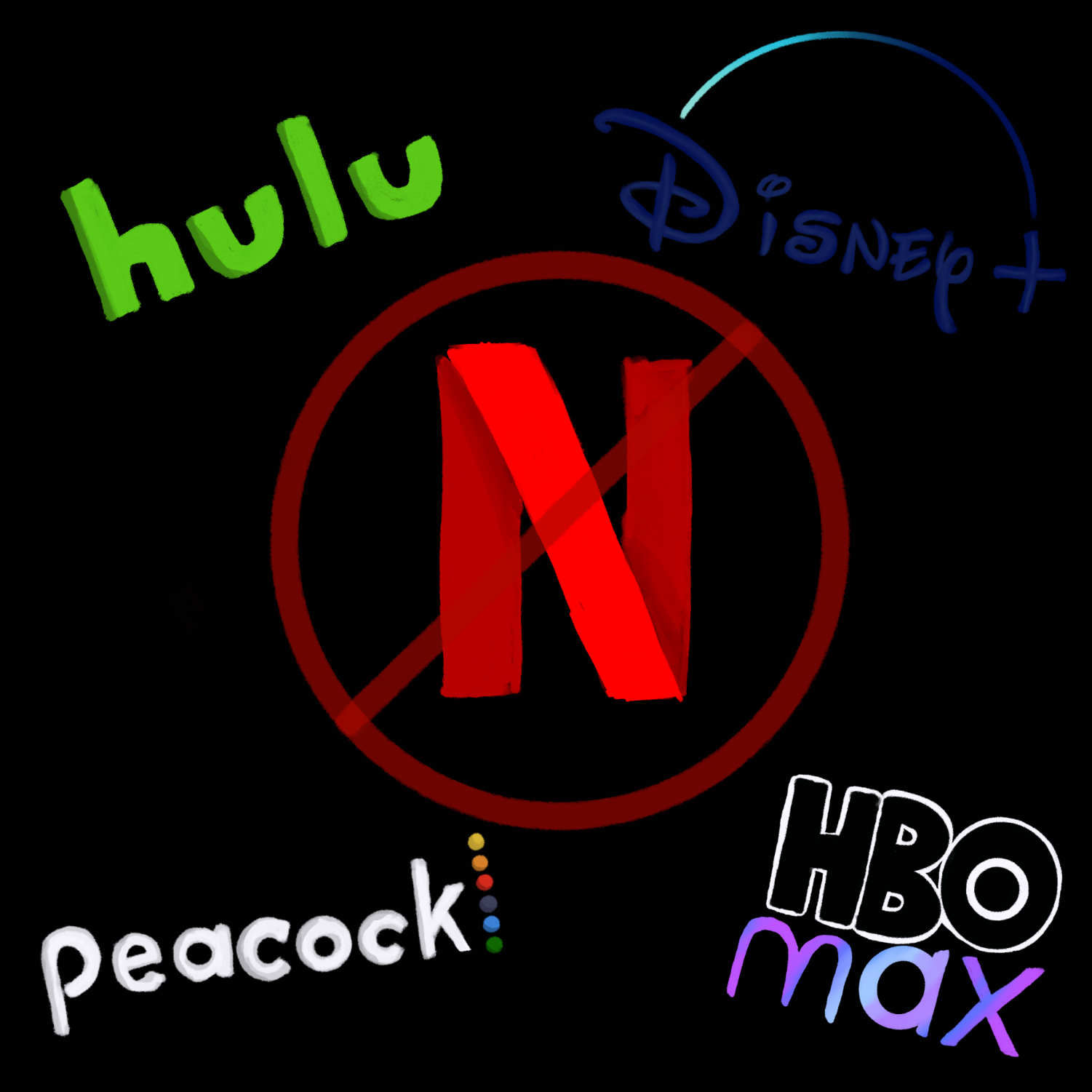 Netflix, the world's most popular and well-known streaming service, has a knack for creating addictive and original coming-of-age TV shows that center around characters with complex backstories and immense relatability for large fan bases. However, Netflix also creates original content that is arguably filled with flat characters and predictable, repetitive storylines. While it is inevitable that not every original TV show or movie will draw the same amount of attention and success, Netflix has an alarming pattern of canceling popular and critically acclaimed TV shows while expanding their less-favorably reviewed features into multi-movie franchises. 
This past year, COVID-19 forced Netflix to halt production on TV shows and movies, but as restrictions have loosened, many casts have returned to filming. Yet, some TV shows aren't as lucky. Despite the popularity of previous seasons, Netflix has cited pandemic precautions as the reason for canceling some of its popular teen TV shows earlier this year. These include, but are not limited to, The Society, I am Not Okay With This, Atypical, and One Day at a Time. Despite the mass cancellation of some popular shows, Netflix has renewed and filmed another season of Outer Banks, and approved sequels to The Kissing Booth and Tall Girl. While it may seem like the cancelled shows and movies didn't generate as much success, all these TV shows had raving reviews and dedicated fans. They also had another major component in common: a diverse group of characters, filled with queer representation—something that Outer Banks, The Kissing Booth, and Tall Girl lack. In fact, of the 23 shows Netflix canceled earlier this year, seventeen featured leads that were female, a person of color, or a member of the LGBTQ+ community.
Netflix faced tremendous backlash when fans noticed that the shows they were canceling were those with queer and POC main characters at the front and center. While fans understood that concessions needed to be made due to the pandemic, they were left wondering why Netflix first moved to cancel popular shows with representation and continued to make sequels for movies that completely lack diversity and substance. I am Not Okay With This, Atypical, and One Day at a Time all feature a lesbian lead character, a rare find in TV shows and movies, which provided representation that many viewers of the show sought after in other programming. Though Netflix does have a number of shows that feature queer characters, many are often underdeveloped side characters that don't receive much screentime. In creating original shows featuring queer main characters, Netflix took seemingly progressive steps to include diversity. However, they did this only to go on and cancel these shows, whilst continuing to create content that has holes when it comes to representation. Netflix did not make any comments on the backlash it received for the cancelations other than continuing to cite COVID-19 precautions as the leading factor, but due to the continuation of production on other films and shows, fans are skeptical of the real reasons behind the cancelations. 
In recent years, many streaming services, including Netflix, undoubtedly have made strides to provide diverse, high-quality original content. Yet creating a plethora of queer-focused shows and then canceling them after one or two seasons defeats the purpose of creating a space for people to finally get the representation they deserve. All streaming services must make a conscious effort to include diversity and representation in the content they produce, including listening to their fans. Instead of catering to what fans want, Netflix canceled shows that made members of the LGBTQ+ community feel seen; they moved to create sequels to basic teen rom-coms where another movie was simply unnecessary, and as the world's most used streaming service, this could set a precedent in which the media continues to lack valuable representation. 
Leave a Comment