Memorial Day traditions
Memorial Day weekend is sure to be a nice break for all of us. Read this article to find out what some LM students are planning for this weekend.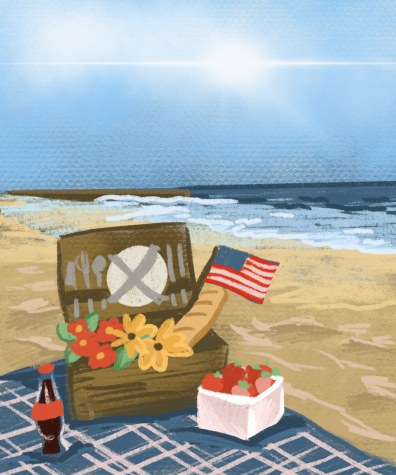 It's always good to have a heart of gratitude for the blessings we have received. Memorial Day is one of those days that should never be forgotten. On this day, we honor the men and women who have sacrificed their lives serving in the U.S. Armed Forces. It is because of their sacrifice that we enjoy freedom in this country. It is this freedom that led us to growth and prosperity in this country. It is the same spirit of freedom that this country has provided to millions who have chosen to make the United States their home. We remember not only a sacrifice of fallen soldiers, but also an indescribable loss to their loved ones. This holiday not only has a historical significance, but acts as a means to bring communities and families together. 
This past year has been unbelievable and unlike any other, be it how we work, learn, play, celebrate special events, or enjoy vacations. After a cold winter, Memorial Day has traditionally been the kick off day for firing up the barbecue and for family get-togethers, along with other activities. It is the eagerly awaited weekend to fly, drive, hike, visit loved ones, spend time on the beach, or go to the park. It is a time to relax and take a break from routine life. Due to COVID-19, recreation and relaxing may be practiced somewhat differently this year. Although this will be a time filled with fun memories, we have to follow restrictions brought on by the pandemic. LM sophomore, Nolan Shanley, and his family will be traveling to the Jersey Shore to spend time at their beach house. He and his family believe that this will be a safe family experience as they are all fully vaccinated, and they will be able to relax and enjoy the sunshine and waves of Jersey Shore. Certain families in the LM area have beach houses down at the Jersey Shore where they spend time at the beach as a time to relax with their family or friends. It is a great spot to spend this weekend because of the short commute, which requires only a car. That way, no flying is necessary to keep this getaway COVID-19 safe. From Spanish teacher Sara Nemoy's perspective, she is enthusiastically preparing to host her family and friends this year. She feels vaccination provides the liberty to come together in a small group with little to no risk on this special holiday weekend. Nemoy says, "In the past, we used to go picnicking with other families with young kids, but for the past six years or so, we have been going to Cape May Point where friends usually rent a house for the whole week. We stay there for the weekend and enjoy walking at the beach, shopping, and just hanging out. This year it will be different. We plan to have our friends gathering at our house. We'll celebrate with a large barbecue and music, now that we are all vaccinated. We are very excited!" This weekend may be spent differently by every family, but for all, it will be a good preview of summer and a much needed break from the screens. Because of COVID-19, this weekend will definitely be different than usual, but it will still be a great opportunity to lay back without worrying about school. 
Leave a Comment