Sum(mer) clothing trends
As winter turns to spring and summer, new styles will begin to emerge. Read this article to stay caught up with the latest fashion trends.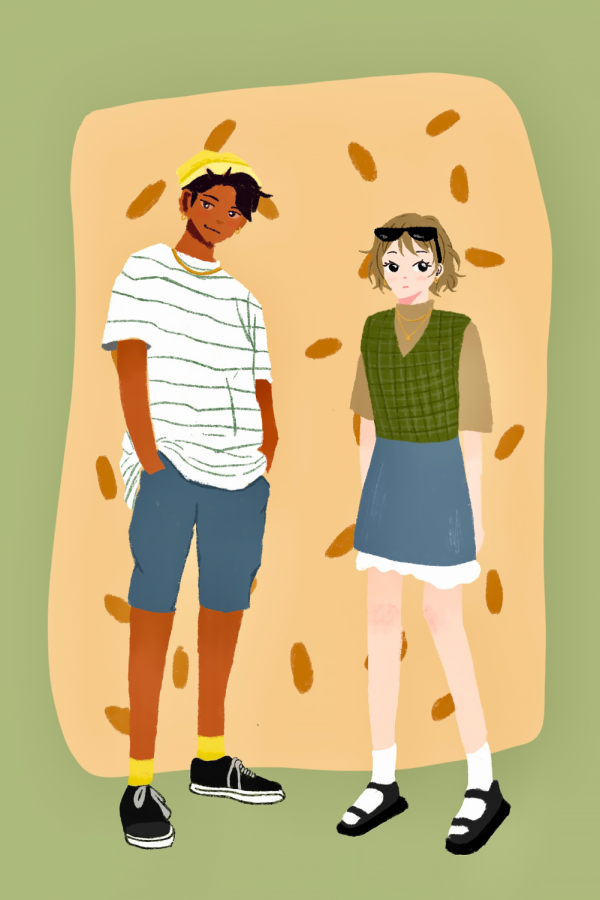 As winter has come to an end and warm weather is quickly approaching, there are many branches of apparel that have developed their own new styles and unique trends that are a necessity for your spring and summer wardrobe. One of the most important items of clothing for when warm weather arrives is a good pair of denim shorts. They can be easily dressed up or down with belts and accessories, and are perfect for school and other occasions. Along with jean shorts, tennis skirts have begun to make a comeback. Tennis skirts paired with sweatshirts have become increasingly popular, along with other pieces such as corset tops. Graphic t-shirts are something that go perfectly cropped, but can be styled by layering them with polo shirts. Band shirts can be accessorized with pearl or diamond jewelry to juxtapose the theme of the shirt. They are perfect for school and are definitely a necessity for your closet. In addition, various color themes are popular during the summer season. During this time of the year, bright, colorful, pastel  clothes can give  your wardrobe a light tone. A  n additional staple piece for the summer are tennis skirts. Skirts are great for the warm weather and can be dressed down with sneakers and a t-shirt or dressed up with heels and a fancier top. 
A summer accessory you must have is sunglasses. With the bright summer sun, everyone needs a good pair of sunglasses to wear. Sunglasses come in many different shapes, styles, and colors, and you will always be able to find a pair that looks good on you. Smaller, rectangular sunglasses are very trendy right now and are perfect for just walking around or laying on the beach. Sunglasses can help complete nearly any outfit and make it all come together. Sophomore Gabby Tepper-Waterman says, "I love wearing sunglasses in summer. They are the perfect accessory in every outfit!" 
Another summer accessory everyone needs is gold jewelry. Gold jewelry is perfect for layering and can easily dress up an outfit. Gold hoops, rings, and necklaces are very in style and can be worn for any occasion. Guys wearing jewelry is also something I have seen becoming more normalized. Guys wearing chains and rings is becoming a trend not only at LM but all over, and I expect it to become even more popular over the summer. Shell necklaces for both guys and girls are also very popular items to wear during beach season. 
Hats are another popular summer accessory. They are perfect to complete an outfit, as well as keep you safe from the sun. From baseball hats to bucket hats, there are so many cute styles to choose from. Sophomore Nolan Shanley mentioned, "I love bucket hats  because they give off a beachy, summer look and can help to complete an outfit."
To complete any outfit, you need a good pair of shoes. White sneakers are a simple way to complete any summer outfit. White sneakers keep you comfortable while still being very cute. Some of the best white sneakers are Nike Air Forces and Converse. These shoes are extremely versatile and match with nearly everything. Sandals are another shoe that are a necessity for spring and summer. They are perfect for going out to dinner or any other dressier occasion. Steve Madden's Kimmie sandals are a great pair that come in many different colors and are very popular. 
Look out for these trends this summer!
Leave a Comment