New year, new changes
As this school year comes to a close, what will next year look like? This article discusses whether school will be more normal, with the old schedule (no asynchronous Fridays). Will masks be required next year? The author talks to LM Principal Sean Hughes, Activities and Athletics Director Jason Stroup, and student about school next year.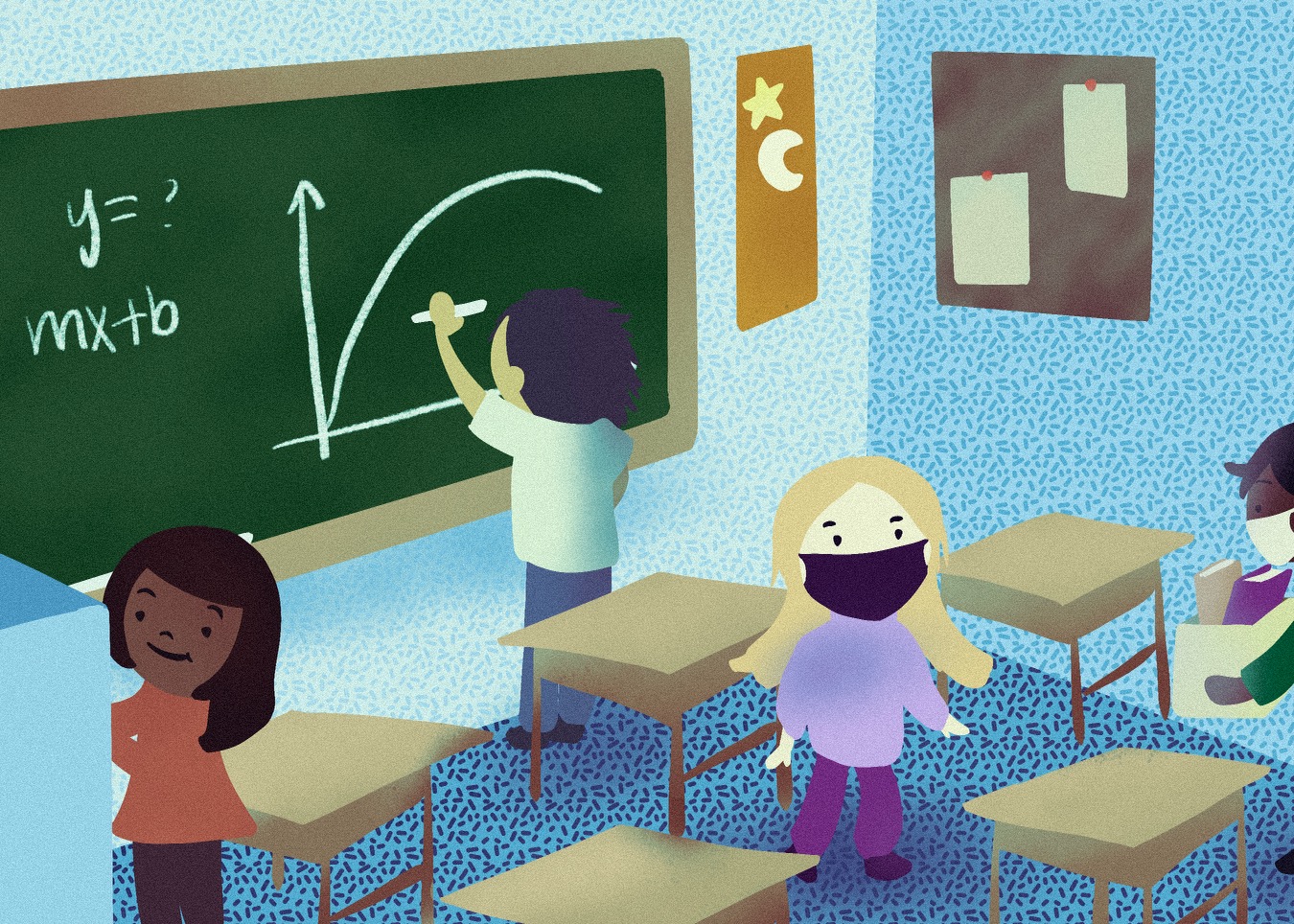 As the end of the 2020-2021 school year approaches, LM students and faculty members have begun to reflect on the last atypical school year. Due to ongoing COVID-19 restrictions, LM transitioned between completely virtual and hybrid schedules for most of the year. The month of March ushered in the introduction of a more traditional, fully in-person schedule, even though some students chose to remain completely virtual through the [email protected] program. Regardless, the past school year has presented new challenges for all LM community members. Luckily, with the proliferation of several new COVID-19 vaccines and the current, consistent school schedule, the future looks much brighter. However, now a new question arises: What will LM look like next year? 
When asked about future plans, LM Principal Sean Hughes explained that there are still no definite answers. He details, "We are calling these discussions, 'What stays and what will we no longer need!' Teachers and curriculum supervisors will be thinking about curriculum and assessments through this lens for next year. At the same time, the district offices will be thinking about all of the options offered this year and their future like [email protected]." While there are yet to be plans set in stone, current discussions provide an idea of what the new school year may entail. For instance, it is likely that traditional teaching methods and assessments will make a comeback as school returns to its normal environment and scheduling. Additionally, the question of [email protected], as stated by Hughes, is still in the air as COVID-19 continues to play a serious role in preventing several LM students from returning to the in-person classroom. Choosing to stay virtual through [email protected] was an inevitable decision for students living with high-risk family members. Others felt uneasy returning to school amidst the ongoing global pandemic, while some simply prefered the benefits of learning in the comfort of their own home. Moreover, one of the most controversial and essential questions among LM students about the upcoming year is whether there will be a return of Lunch and Learn or a continuation of asynchronous Fridays. While some students prefer relaxing at home and catching up on homework at the end of the week during asynchronous Fridays, others enjoy spending extra time with friends and seeing teachers during the hour of daily Lunch and Learn in a normal schedule. Most, however, agree with Myra Woederman '23, who comments, "I hope to keep asynchronous Fridays and I would prefer longer lunches." She also acknowledges that one of the most popular advantages of asynchronous Fridays—should students not require world language or social studies assistance—is getting time to sleep in past the usual 7:30 a.m. school start time. 
Conversations about whether LM will resume its normal five day schedule are still transpiring, but Hughes expresses that he hopes Lunch and Learn will return since he was one of its creators. Kaelin Edge '23 similarly notes, "I hope that LM creates a schedule for this upcoming school year that is accommodating to all students, parents, faculty, and staff." General scheduling plans are still in deliberation, however, LM staff and faculty expect the school day to provide for everyone's different educational needs and ambitions. 
Another topic looming over the heads of students about the 2021-2022 school year is how athletics and activities will operate. Activities and Athletics Director Jason Stroup states, "As of right now we are planning on starting fall sports on schedule, and I anticipate a pretty regular start as far as timing goes." In terms of school clubs, he elaborates, "I anticipate more clubs and activities will be able to meet in person next fall." Ordinary sport seasons and club meetings returning are great news for students, especially for fall athletes who missed out on games and practices due to COVID-19 regulations, and clubs such as BuildOn and the Debate team that met over Zoom for the entirety of the past year. Athlete Ava Altman '23 comments, "To stay safe during the pandemic I would get a COVID-19 test every week which was easy but the line long took forever." Altman also hopes that sports will one day be played without masks again to improve endurance during competitions. 
Overall, many are hopeful that the new school year will bring positive changes so students and staff can teach, learn, and enjoy LM as similarly as possible to when living in a pre-COVID-19 environment. Aniah Gagliano '23 mentions, "I also hope we can move toward a full return as more people get vaccinated and COVID-19 cases decrease." In a school year full of the unpredictable, there is still a lot of uncertainty about what the future holds for LM. Nonetheless, the LM community is optimistic and confident that the new school year will be a success no matter the circumstances.  
Leave a Comment