Making a difference on and off the field
Kamari Bolden '22 went viral after scoring his first ever lacrosse goal. For him, it meant even more than an incredible personal achievement. He was just happy to help the team any way he could, which he has been doing all season.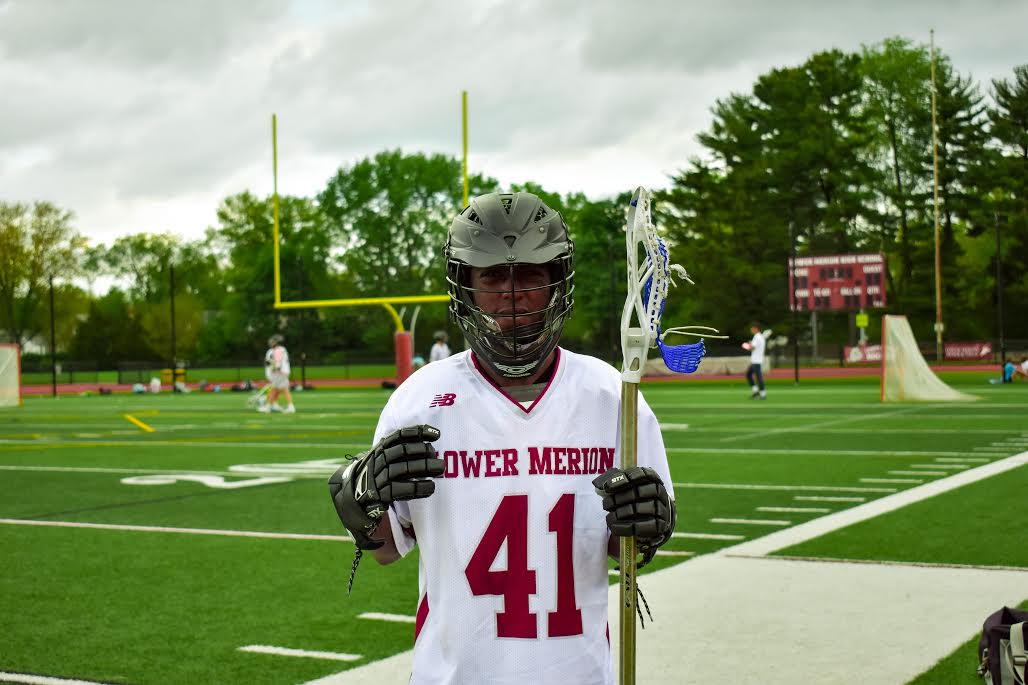 On April 27, the boys' lacrosse team faced off against the Ridley Green Raiders. With mere minutes left in the game and LM down seven points, the Aces knew they needed to do something exceptional in order to catch up to the Green Raiders. They initiated the "Kamari Special," named after captain Kamari Bolden '23. After receiving the ball, Bolden did a quick stutter step and slammed the ball soundly past the Ridley goalie and into the back of the net. Arnold Field erupted into cheers, with Bolden enveloped in a celebration between both teams. Bolden recalls, "It felt great. It felt real good." It was certainly a special moment for the Aces.
A video of the goal, initially posted on the LM boys' lacrosse Instagram account, has since gone viral. It has been reposted several times all around the internet, even reaching The Lacrosse Network's Instagram. Bolden said, "It's just crazy to have fans," marveling at all the people who have texted him with congratulations and questions about the play. "I think the game was really crazy. I scored a goal—my first goal of the year—and I really hope to score again. That was the coolest thing I ever did," he shared. His special needs do not inhibit him from being a powerful leader. In fact, they only make him stronger. Bolden is the epitome of a team player, constantly providing motivation to other players when needed. During a tough practice, he told the team, "We can win these games, but y'all gotta want it! We can win, but y'all gotta want to put in that work!'" He has practiced these teachings consistently this season, showing how his dedication prevails. No matter the score, he fights like there is nothing to lose.
Bolden's leadership and motivation to always work hard makes him a vital member of the team. Although it's his first time playing lacrosse, he utilizes every opportunity to be the best player possible. In his own words, "This is my first time playing lacrosse, so if I'm on the team this year, I gotta keep working." He mentions workouts, visits to the trainer, intense practices, and lots of observing. In fact, some of his favorite moments are simply hanging out with team members, watching the varsity team compete. He cherishes every moment with his teammates and can't wait for more to come.
Looking forward, Bolden's "biggest hope is to be prepared for anything that comes" and he hopes to score many more goals in the future. He wants to motivate other athletes to have a positive mindset and keep working despite obstacles. "There were times where I thought to myself, 'If I get mad at myself or disappointed, I can't let that happen because I'm on the team and I gotta stay strong for it,'" Bolden recounts. It is this attitude that makes him such an incredible team member. Congratulations to Bolden on this amazing accomplishment!
Leave a Comment