Transportation troubles
The worldwide shortage of bus drivers has caused transportation issues for students and athletes in LMSD.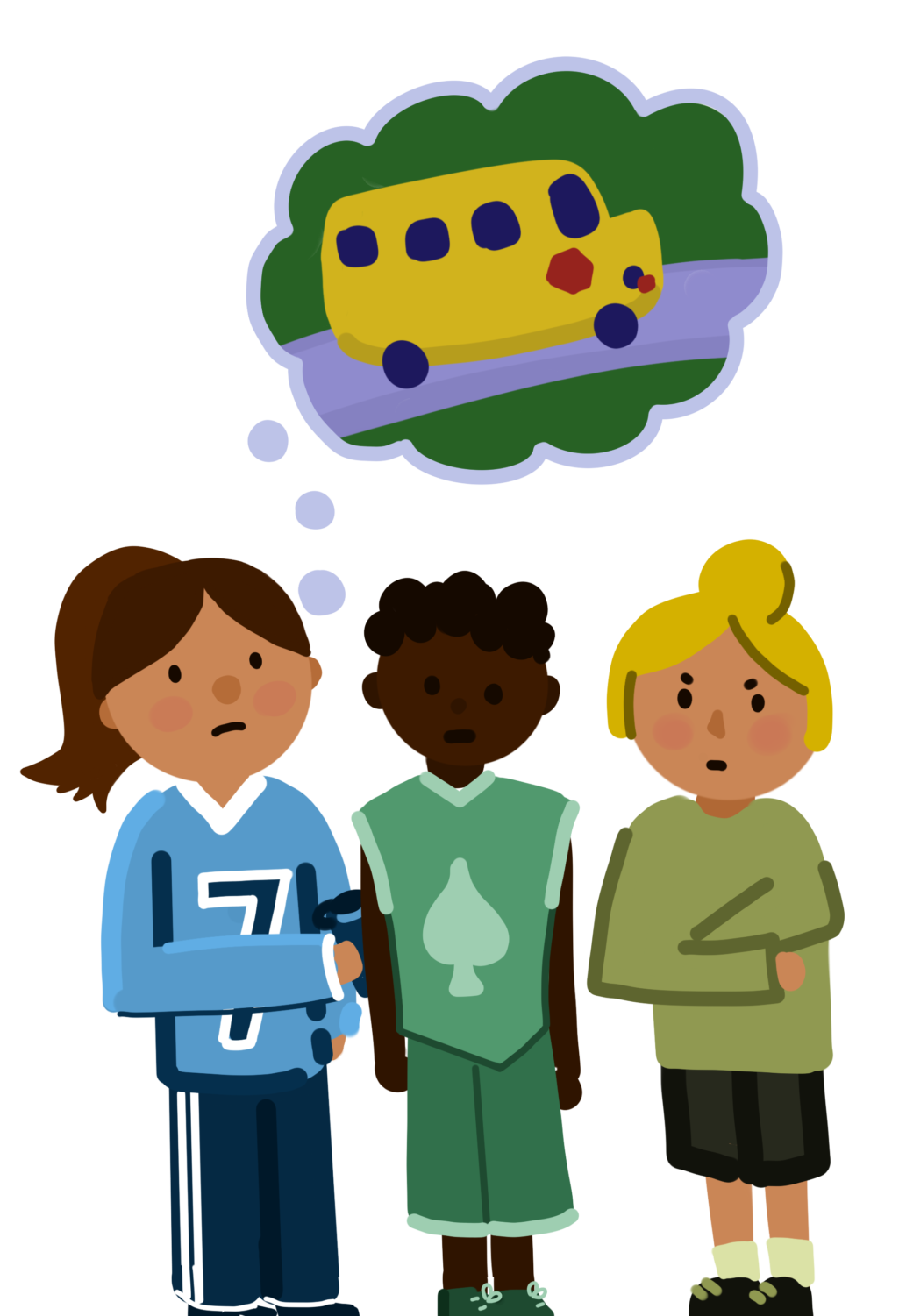 This school year, the workforce is drastically lacking crucial contributors. Along with the shortages in the restaurant industry, manufacturing, and retail, transportation is suffering greatly to meet the demands of reliant users. In LMSD, students in Kindergarten through 12th grade rely on school buses to travel to and from school every day. The district also outsources buses and drivers to other schools in the area. Thus, the LMSD transportation system reaches over 9,000 students daily, according to the LMSD website, impacting thousands of families with each decision made. Unfortunately, the recent shortage of transportation has proved very difficult to maneuver, especially given that it is not limited to LMSD. 
In middle and high school, buses are also used to transport student-athletes to games and off-campus practices. However, the district's fleet and chartered buses are facing driver shortages and are having trouble meeting the typical needs of all sports teams. Parents, students, and faculty members have received messages from administrators asking to help recruit bus drivers. In an email from LM Activities and Athletics Director Jason Stroup on September 15, he informed parents and guardians of fall sports athletes that "there is a nationwide shortage of school bus drivers," and asked those who "know of anyone who might be interested in becoming an LMSD bus driver" to submit an application with the district. This is not a normal request, seeing as there is an entire division of administration that handles transportation. Part of their job is to recruit the bus drivers necessary to keep the system running. However, this widespread issue has echoed throughout the district in ways that we've never experienced before.
For sports teams, who take buses to games and practices, district transportation is a crucial part of their season. This year, it was not always guaranteed that buses would run as usual. In the previously mentioned email, Stroup wrote, "We may choose to dismiss high school student athletes early (around 1-1:30 p.m.), so that LMSD bus drivers can take the athletes to their away games, and then return to the District to make their regular afternoon runs." Although these instances were rare, it was concerning for some students who would then have to make up missed school work for even more classes than are normally missed for sports. Thankfully, the district has been strategic in their plans, which have allowed most bus runs to occur as normal. According to a wide array of students and coaches across a range of fall sports at LM, most have been minimally to not affected by the bus shortage. Stroup said, "Our transportation department has been working very hard to make sure that we're able to get buses, so kids aren't leaving too early from school." He also mentioned the work of transportation dispatcher Dolores "Dee" Venafra, who has worked in the district for over 25 years. Venafra is mainly responsible for sports transportation for both LMSD high schools, and, in Stroup's words, "is fantastic, going above and beyond for all of our sports teams to make sure we have trips." Thanks to Venafra and other staff members across the district, LMSD has been able to maneuver this nationwide challenge.
Leave a Comment