Club central
There are a variety of clubs offered at LM.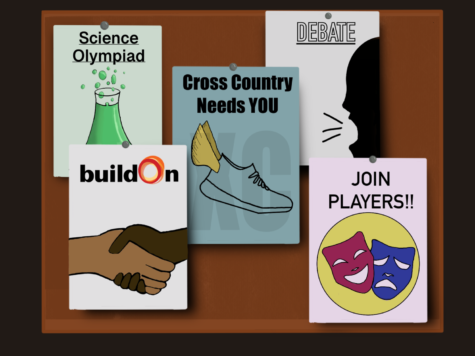 An unfortunate issue surrounding current high school students is limited involvement in extracurricular activities. Low percentages of students participate, despite the trend that commitment leads to improved performance in academics, as proved by multiple government run studies. Luckily for students attending LM, various clubs and activities are readily available to join. These extracurriculars can not only be fun experiences, but help students grow as people and learner. Additionally, they provide a great
social setting in which it is easy to meet many different people who share similar interests. One of the great things about clubs at LM is that they include anything imaginable, meaning that there is something for everyone. For example, if you have an interest in community service, BuildOn is a tremendous option for you. On the other hand, if you are interested in music or acting, Players is the club for you. Public speaking, competition, sports, coding, science, games, you name it and LM provides it. However, if clubs are not for you, there are many other ways to get involved. A great way to do so is by joining a sport, regardless of prior experience. Some sports require a little experience and in that case the competition may be too advanced, however many have no cuts and are a great way to stay active. For example, cross country is a compelling sport to try where teammates are very social and tend to form valuable friendships, while getting a great workout in and competing at meets.
Before overlooking this entirely, ask yourself whether you have a little spare time, or want to improve in a subject, or simply wish to strengthen your college application. If you have an interest in checking these boxes, take a second to look on the LMSD website under schools, click "Lower Merion High School", and scroll through the potential options under "Activities and Athletics." To get started, send an email to the people in charge, and, most times you can drop something if you are no longer interested.  It is never too late to get involved!
Leave a Comment