Construction and commemoration: how Science Olympiad is moving forward
The Science Olympiad team reflects on the passing of their beloved coach Michael Stettner and looks to the future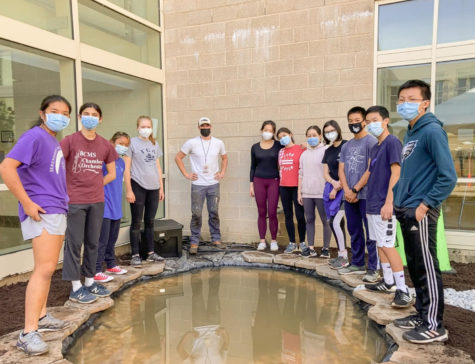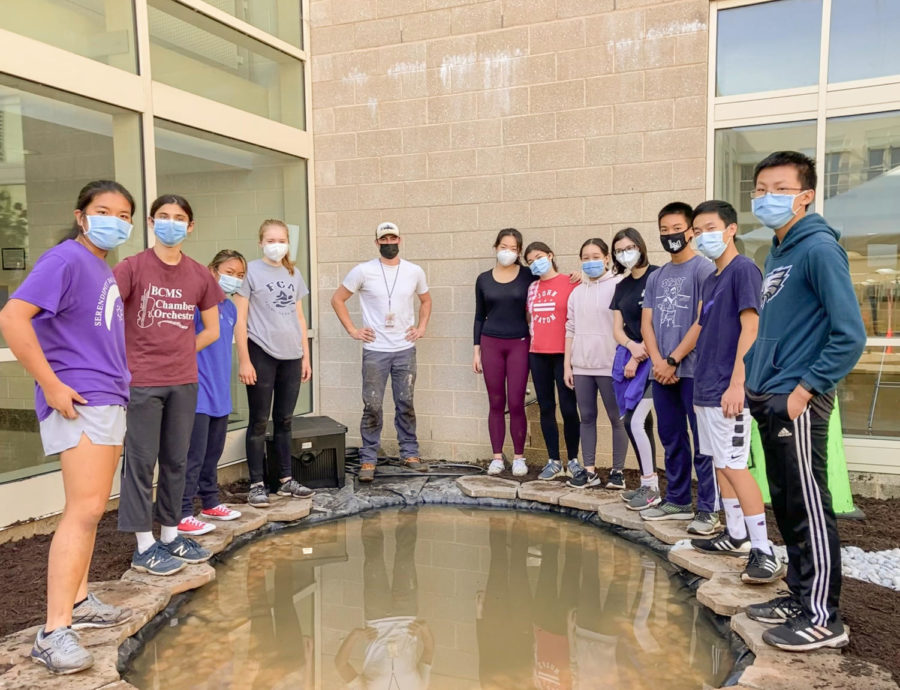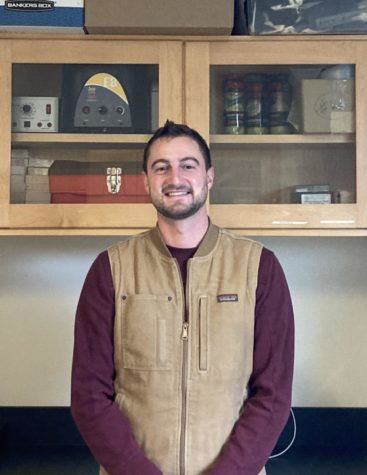 In February of last year, while LM's Science Olympiad team was competing in a tournament, the team and the community as a whole suffered an indescribable tragedy; Beloved coach and science teacher Michael Stettner had passed away.
Mr. Stettner's passing left a void in the hearts of many, and the Science Olympiad team without a head coach. This year, science teacher Andrew Samulewicz stepped into the role, along with Ms. Cooke and Ms. O'Bannon as assistant coaches. The year prior, Samulewicz was involved as an assistant coach working with the club's build team, assisting in recordings and logistics for competitions. "There have been quite a few challenges," states Samulewicz about his new position. "Because Stettner was so highly involved with the team and volunteered countless hours of his spare time, it has been difficult for students who are missing him not only as their coach but also as a mentor. Losing someone like that is extremely difficult. With that said, I think students are coping well at this time and motivated to ensure we are a strong team in remembrance of his legacy." According to Samulewicz, the leadership transition is made challenging by the fact that he cannot seek advice from Stettner.
Science Olympiad is heavily student-run. It boasts four experienced student captains, all of whom have years of experience under their belts. These students have faced challenges as well since Mr. Stettner's passing, as is to be expected, but have been handling their responsibilities as needed. Captain Amy Huang '23, who has been involved with Science Olympiad since she was in sixth grade at Bala Cynwyd, describes the changes in the team, "We lost a member of our family who meant so
incredibly much to all of us. But we have a great support system and can lean on each other. As a captain, I've been adjusting to working with our new coaches, which has been going very smoothly and I'm grateful for their commitment and flexibility."
In honor of Stettner, Science Olympiad has embarked on a new mission—one that has already caught the attention of the student body. The team has been contributing much of their time to constructing a koi pond in the courtyard, with more and more of it coming together each week. Stettner was dedicated to the subjects he taught, and the koi pond is a tribute to his love for animals and the natural world. Bowen Ying '22, another student captain, reports on the progress: "We've just finished the exterior design and are currently working on installing a water filter." According to Huang, developing the exterior design involved steps such as digging out tiered layers, laying down felt, rubber, and rocks, and lining the edges with pavers and mulch. They are even hoping to install a small waterfall in the corner. The project should be completed shortly.
The team has faced a devastating loss. However, the captains and coaches maintain a steady optimism for the upcoming year. Samulewicz, for example, has many goals for the future of the club; from making himself and his classroom available to students both after school and during Lunch and Learn, to creating an "inclusive culture within the team that encourages all students regardless of their background to join." Ying, meanwhile, has his sights set on continuing Science Olympiad's impressive winning streak. The team is planning to attend several invitationals, and the competitors have already begun preparations. He says, "I'm hopeful that we'll make it back to Nationals and continue beating Harriton!"
Leave a Comment