A return to athletic normalcy
The pandemic caused athletes to miss many of the events and traditions they experience during a normal season. As restrictions lift, normality creeps back into athletics at LM.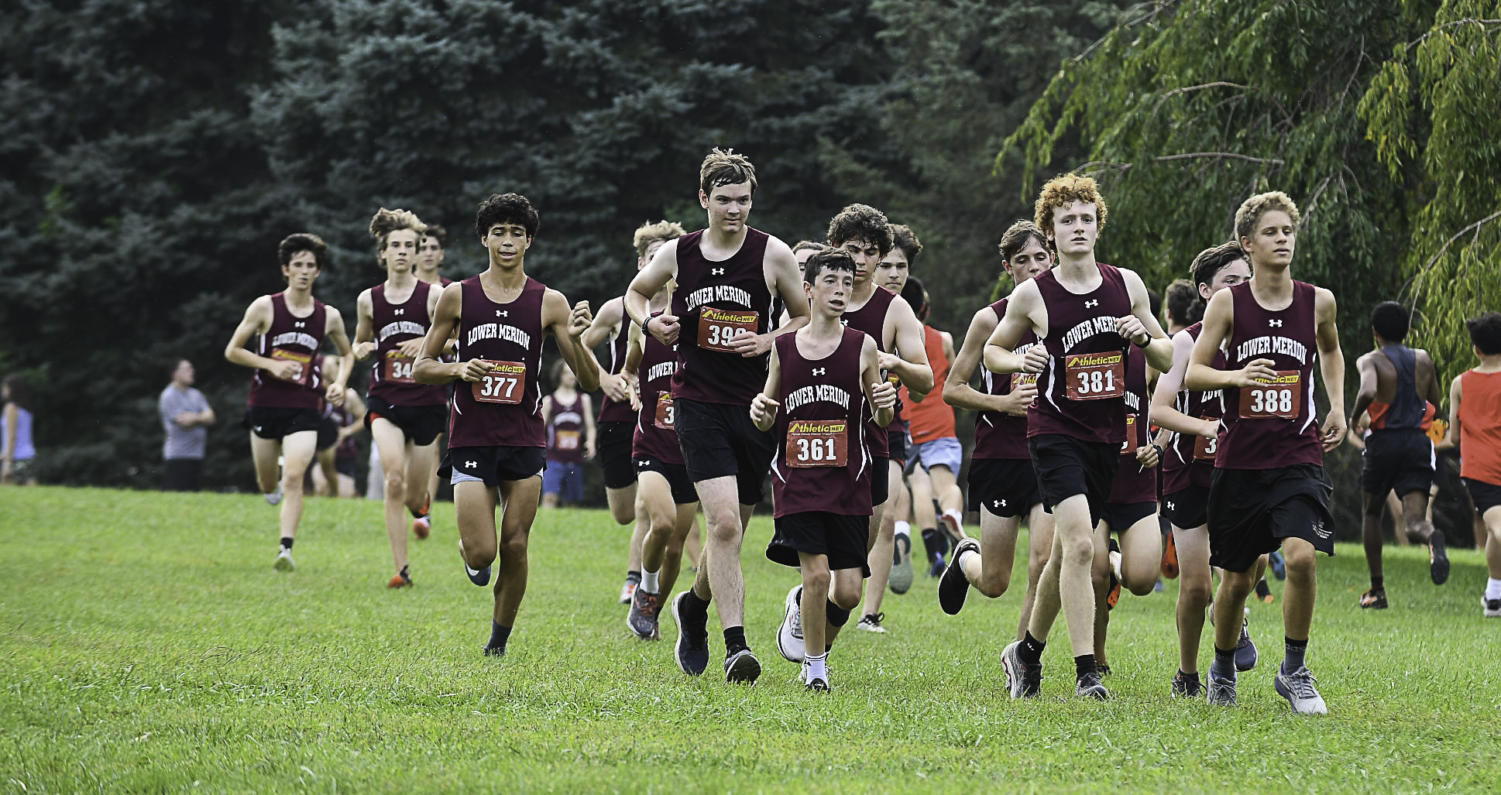 During the fall of 2020, LM sports teams faced a new kind of challenge. Although the athletes were thankful to still have a season, COVID-19 restrictions greatly impacted the season's length, quality, and overall feel.  Many LM teams were not allowed to compete against teams outside of the Central League, cancelling all aspirations of earning a district title. The addition of masks, travel restrictions, and lack of spirit really put a toll on LM's fall athletes last year.  
This year, aspects of LM's normal athletics have returned.  The LM football team head coach Joseph Augustine responds, "Yes, we have returned to full normalcy.  We are able to practice and compete this year without having to wear masks or face shields while playing."  Augustine's words relate to every outdoor fall sport.  Athletes now have the freedom to decide whether they are comfortable wearing a mask while being outdoors or not.  Being able to run freely without the restriction of a mask changes the game for many players.  
LM Boys varsity soccer coach, Nicholas Severini agrees that, "There really aren't too many differences [this season], when compared to 2019 and other seasons prior toCOVID-19." On Saturday October 9th, dozens of LM students filled Harriton's stands to support the varsity soccer team at the long awaited rescheduled game against Harriton. A crowd of pink Aces cheered as they watched the boys tie 1-1. The spirit and support from the students was missed last year, but it has certainly returned for the 2021 fall season. A similar sight was seen when the football team faced Harriton in their White Out game to honor those lost on9/11. Being able to watch and cheer on our Aces has really re-installed a sense of normalcy this fall.
Last year, COVID-19 also impacted the amount of players trying out for each sports team.  During quarantine, many student athletes had to make the difficult decision to opt out of fall sports for health and safety concerns. With more students getting vaccinated, many athletes made their return to the fields this August to give it their all at tryouts. Severini states, "We had a lot more players tryout this year. We had over 80 players, and I think this is due to many different factors." Augustine relays a similar dynamic as he states, "Now that school has started, we are still getting more and more players coming out even as our season is going on."  
It's safe to say that this fall season has brought back what high school sports are supposed to be about – fun! Athletes no longer have to feel oxygen-deprived while sprinting in a mask and students now feel safer trying out for their chosen sport. Not only has the 2021 fall season felt more normal for the athletes, but the student body is reverting back to their old traditions of going to football games and cheering on the Aces! As the season continues, LM hopes to continue its path to normalcy as teams pursue district titles and compete at the state level, something that wasn't permitted the season prior. Although school might not feel completely normal yet, our student athletes are flourishing in what appears to be an almost normal season.
Leave a Comment