"Falling" for these music recommendations
With the new season, there are many trending music recommendations.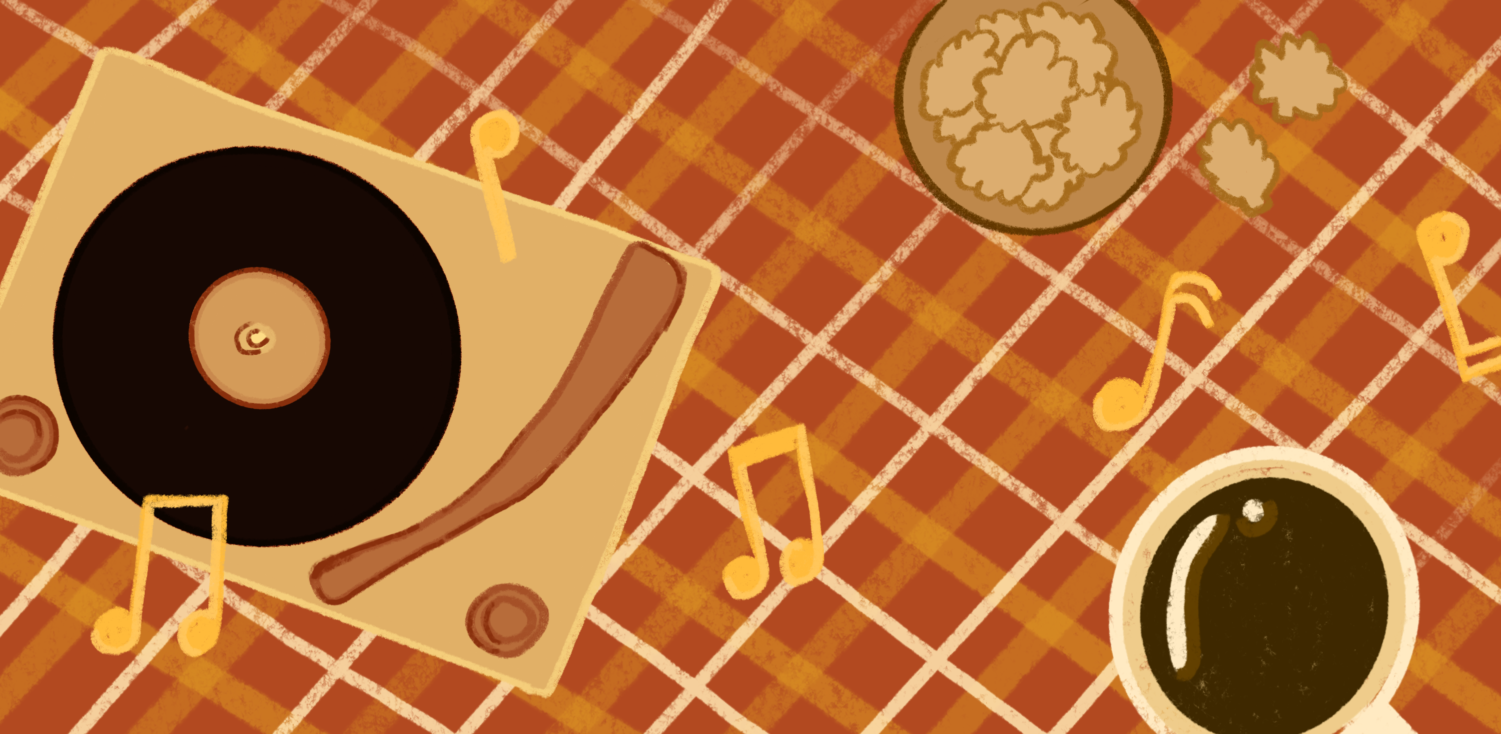 Fall is all about new beginnings. After coming back from summer break, I'm sure we are all a little stressed about school. I'm hoping to keep your mind off that stress by recommending some of my favorite albums. These albums are all very different yet amazing, all at the same. 
Hive Mind by The Internet
Released in 2018,

Hive Mind

has solidified itself as one of my favorite albums of all time. It's associated with some of my favorite people and some great memories. I first discovered The Internet in 2018 when my friend recommended me to listen to their song, "Palace/Curse (feat. Tyler, The Creator & Steve Lacy)," which then led me to listen to their, at the time, newly released album

Hive Mind.

13 tracks of alternative, R&B sounds

,

Hive Mind

is an album worth listening to. The song I favor the most is titled,"Hold On." Syd, singer and songwriter for The Internet, is pure talent. She was blessed with a soothing, angelic voice that fits the after-school unwind vibe. I think those who like the music of artists like Steve Lacy, Solange, and Tyler, The Creator, would love them. Walking home while listening to

Hive Mind

and stepping on maple leaves while wearing layers of clothes sounds like the perfect autumn afternoon, for me at least.
For Lovers by Lamp
For Lovers

(2008) is an album that consists of only 8 consistent tracks. It's a short Japanese pop album under the sub-genre "shibuya-kei." Shibuya kei is simply a micro-genre of pop associated with Japanese retail music linked with Shibuya shopping centers from the late 1990s. I discovered this album in 2019 while doing math homework. It happened to be in my recommendations and the album cover was so simple yet intriguing, I had to click on it. After I listened to it the first time, I found myself replaying it over and over again. What's so special about this album?

For Lovers

is a peaceful, yet unique blend of calming vocals and simple chord progressions. It's perfect for an after-school nap or it can be used as a focus boost while doing work. My favorite tracks include "Behind the Moon Shadow" and "For Lovers." Even if you don't typically listen to foreign music,

For Lovers

is a great start if you're trying to get into it. 
Perfect Velvet by Red Velvet 
The Perfect Velvet could potentially be classified as a "halloween" album. The photos used to promote this album have dark undertones, masked with its cheerful appearance. The title track, "Peek-a-boo," has a music video that radiates an eerie, yet mysterious vibe. Red Velvet is a Korean pop group with two sides. "Red" and "Velvet." "Red" meaning more upbeat and happy, "Velvet" meaning more toned down and mature. The Perfect Velvet encompasses the group's "velvet" side conceptually, but music wise takes more after their "Red" side as it's mostly upbeat. Why should you listen to Red Velvet this fall? Known as some of the best vocals and sound in the Korean industry, Red Velvet showcases both their talent and versatility in this EP. Listening to this album will truly prepare you for October 31st.
Leave a Comment