Hockey hype
The LM Aces ice hockey team is looking forward to the start of another exciting year.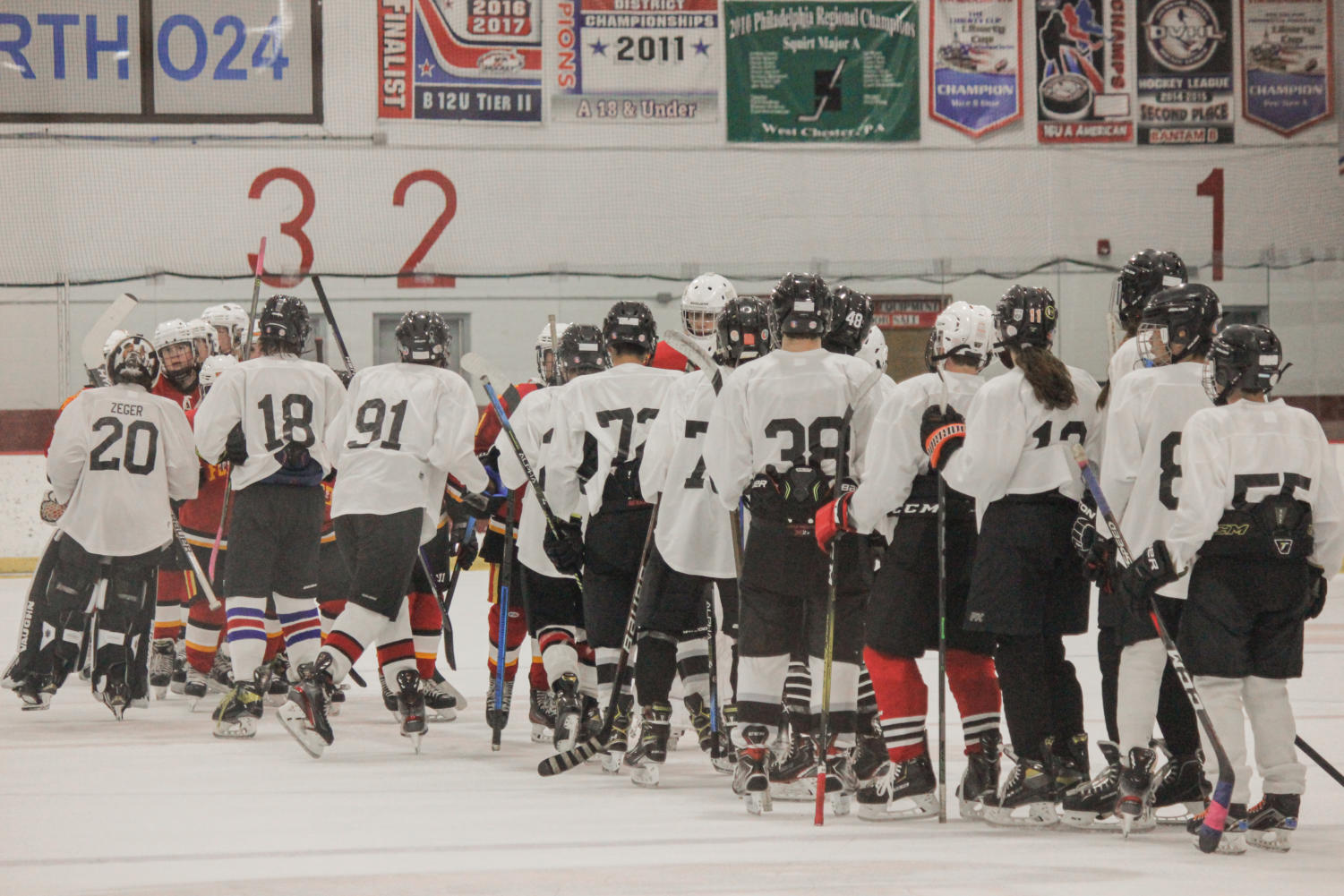 The LM Aces ice hockey team is looking forward to the start of another exciting year. While COVID-19 shortened last year's season, this year we are looking forward to a full season of games, events, and practices that haven't occurred since the 2019-2020 season. Team evaluations took place two weeks ago, initiating workouts at the school gym, team meetings, and other team events. The current group of skilled players is optimistic about the upcoming season and building a strong foundation for years to come. For the first time ever, the best incoming players from LM and Harriton combined to form a JV team. The new roster is made up of 25 players from LM, the largest we have seen in years.
One of our top players includes junior Connor Dillon (#45) whose work ethic is unmatched. He can play both forward and defense and has emerged as an important leader of the team. He is the second Dillon to play for the Aces,, following his brother who led the team in points for several consecutive years. The starting goalie for the team, junior Juliano Lucca (#1) is looking to improve his game. Last season was Lucca's first as the starter, taking over for the former senior Ben Williams. Lucca was much improved from his freshman year, showing growth in all aspects of his game. Another player, junior Andrew McCann (#53), can shut down opponents with great defensive plays. McCann showed he was the same solid defenseman he was as a freshman after bouncing back from injury. He also looks to have another solid season ahead.
While the schedule is still being finalized, the season will most likely begin with preseason games in October, and the regular season starting on November 1. Some of the teams we will play include Harriton, Marple Newtown, Sun Valley, and other nearby Catholic schools. Harriton looks to be one of our biggest competitors and rivals this season due to LM's loss against Harriton on senior night. This year the Aces play them twice, looking to seek revenge for the disappointment of last year's defeat. 
The first JV game is this Friday, October 15 at 8:40 p.m. versus Haverford. Both JV and varsity home games are played at the Skatium in Havertown. It's always great to see fans at our games since nothing is better than seeing classmates cheer us on as we play for LM.
Leave a Comment