The season of movies
Movies are always filled with thrill and excitement. These classic movies are great to watch during this season!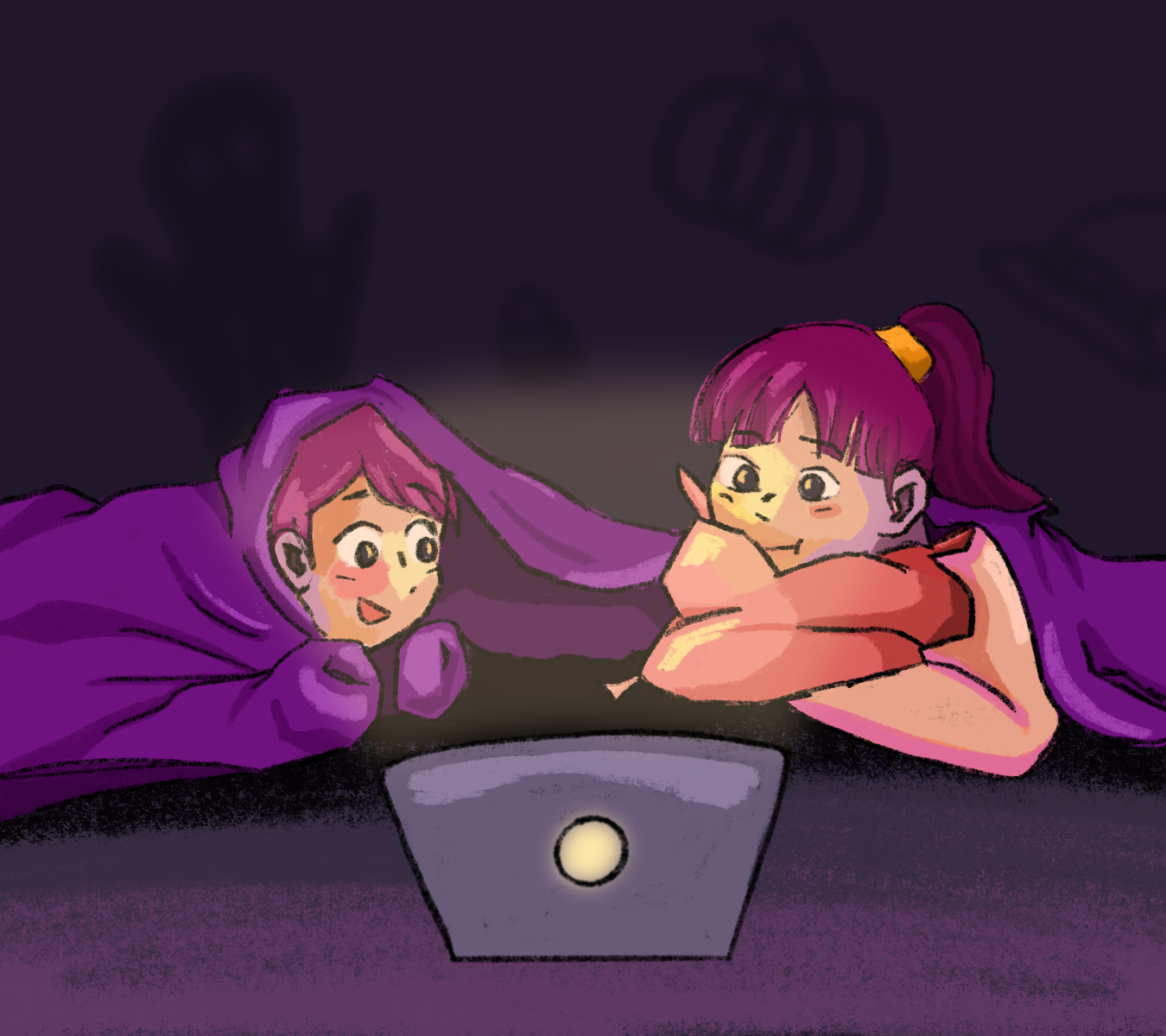 The season for watching classic summer movies such as Mamma Mia!, The Parent Trap, and High School Musical 2 is over. Summer is at its end, and autumn's chilly weather has arrived. It is time to watch some scary horror films during the spooky season. Or to watch a classic romcom, such as When Harry Met Sally, while cozying up and drinking some hot apple cider.  
 Movies that  take place in the fall, such as Fantastic Mr. Fox, Planes, Trains, & Automobiles, Knives Out, and Remember the Titans, are perfect for the season. Since Halloween is around the corner, Beetlejuice, The Addams Family, and  Casper are a must see. Horror movies that are terrific for the fall include Halloween (1978) and The Blair Witch Project. 
If you're in the mood for a throwback, I suggest The Witches of Eastwick. This eighties classic has a killer cast, including Cher, Susan Sarandon, Michelle Pfeiffer and Jack Nicholson, and revolves around three witches who accidentally fall in love with the devil. Secondly, I recommend you add Little Women, Mystic Pizza, and Silver Linings Playbook to your watchlist. 
Horror movies that are best to watch during the fall, rather than any other season, include Bad Hair, Suspiria, Children of the Corn, Ginger Snaps, and the scariest, most horrifying one of them all, Coraline. If you're not into horror movies, there are still some great Halloween movies that are enjoyable, not scary, and humorous. It's the Great Pumpkin, Charlie Brown, and Paranorman are just some of my favorites. I also suggest Young Frankenstein (1974), Ghostbusters (1984), and Labyrinth. An important part of fall is the beginning of a new school year. When desiring a good high school movie, I suggest Election, starring Reese Witherspoon, which follows three students running for class president. Their teacher, Mr. McAllister, is played by Matthew Broderick who also appears in another fall high school movie called Ferris Bueller's Day Off. Other school related movies I recommend are Rushmore, Juno, Dead Poets Society, and lastly, Matilda. Fall is a great time for movies to be watched and pumpkin desserts to be eaten, so hop onto that couch and get to it!
Leave a Comment