Editorial: an unexpected consequence
After spending over a year of school in our homes, the student body must adjust to the normal routines of school.
October is almost over and the 2021-2022 school year is in full motion. We are thrilled to be back in school fully in-person and to be able to participate in sports and clubs to their full extent. However, the return to in-person school has presented an unexpected consequence: the overall workload for students has increased dramatically since online learning.
Throughout the 15 month period when LM used Zoom to hold classes, there is no question that academic workload was less than it would be in a typical school year – and for a good reason. In the middle of a global pandemic, LM had no place to put huge academic pressure on students. Between dealing with sick relatives, possible family financial issues, and quarantine induced loneliness, the school recognized that students had more than enough on their plates. As a result, teachers gave significantly less work. Most gave fewer tests; some didn't give any tests at all. Many used project based learning to assess students' understanding. While projects certainly help advance one's comprehension of a topic, they certainly are not as rigorous as a closed note test. Furthermore, as this unusual year progressed, students became almost too  comfortable on Zoom. Many would allow their attention to drift from their online classes to distractions around their house. Overall, throughout the 2020-2021 school year, the pressure on students was much lower.
The start of the 2021-2022 school year has brought an abrupt halt to the comforts of online learning that we became accustomed  to in the last year and a half. To name just a few examples, tests are back in full force, hybrid Fridays no longer exist, and schoolwork feels like it has increased. Even though these aspects of school should be expected, the 2020-2021 school year  undoubtedly exposed us to a new, more relaxed type of learning. As a result, diving back into in-person school this year was harder than expected. 
While school was partly virtual for most of last year, it is worth noting that last spring school went back to fully in person for those who made the decision to return. So why is this year so much more difficult, even if students were in-person at the end of last year? The truth is, even though some students were fully in-person, the relaxed mindset of having Zoom to fall back on still existed within the majority of the student body. If a student woke up and didn't feel like going to school, there was always a Zoom link they could turn to. The harsh reality is that the vast difference in work from last year to this year, as well as the inability to use Zoom as a "Plan B," has hit the  student body very hard. Nevertheless, we can only improve from here.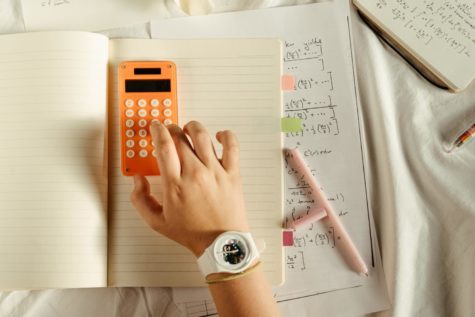 Leave a Comment