An electric election
LMSD's school board elections are coming at a crucial time.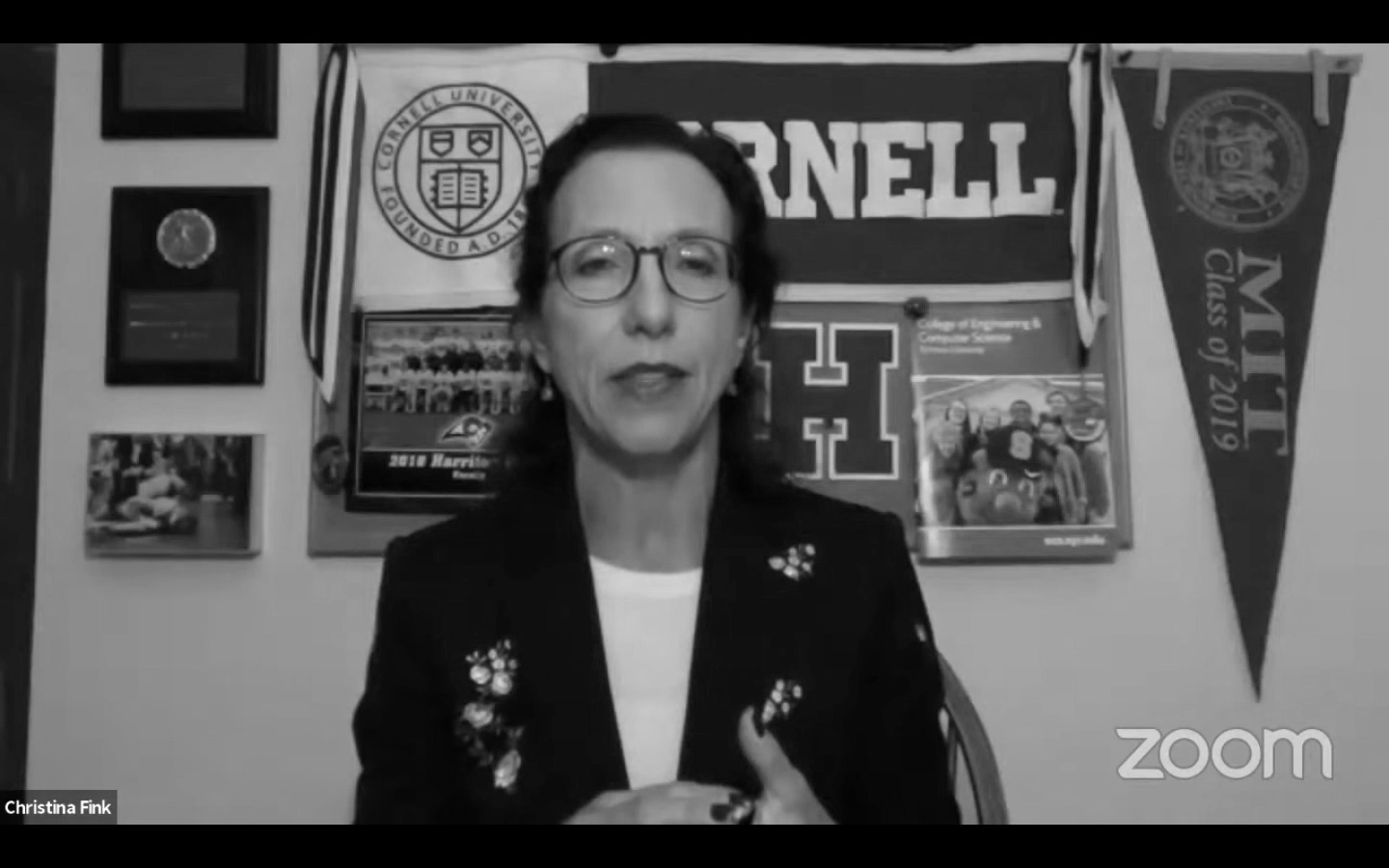 The midterm elections are quickly approaching, and students will soon be affected by its outcome. With a Democrat on the Republican ticket in a mostly Democratic-leaning area, a Democratic sweep is probable. But who is on the ticket, and why does it matter?
Here is a quick overview of the school board elections: five Democrats are running for school board positions, but only four of them are on the Democratic ticket. A ticket is a group of individuals that are endorsed by a party. Thus when I mention "the Democratic ticket," I mean the candidates that have been officially endorsed by the Democratic Party.  The official Democratic ticket contains four candidates: Kimberly Garrison, Kerry Sautner, Melanie Schafmeister, and Anna Shurak. Broadly speaking, they stand for the expansion of public education, and believe that critical race theory is necessary in explaining and moving past the nation's previous failures.
These two key issues are the main reasons why the Lower Merion democrats have endorsed them. The Republican ticket contains three candidates: Travis Kreiser, Christina Fink, and Brendan Sammon. They are  the only three Republicans running in the elections. Their main goal is to balance what they see as a heavily biased, overreaching school board that contains only democrats. The Republican Committee of Lower Merion and Narberth's website states that they want to: "Implement a Student First Curriculum. If we hope to restore our reputation as one of the best public school districts in the state and beyond, we need to refocus our priorities and expand the opportunities made equally available to every student from Bala Cynwyd and Ardmore to Bryn Mawr and Gladwyne. This requires an educational program focused first on the basics in math, science, history and English reading, writing and public speaking, with curricula unfettered by the distraction of modern-era divisive politics." They state that their primary goal "should not be the mere transmission of information but the development of basic skills needed to critically evaluate the full spectrum of thought and opinion on every subject. … as well as transforming the no longer innovative "Senior Project" into a truly memorable learning experience for every student." 
Currently, the LM School Board contains only one-party since every member is a Democrat. This does not mean, however, that they agree on every issue. For instance, the final candidate on the ballot for the school board, Mary Brown, is a centrist Democrat. This means that she usually has difficulty obtaining endorsements from either political party before the primary. Unlike the other candidates, Mary Brown doesn't fit cleanly into one party's ideology. Therefore, when the recent primary came around, she was unable to win the Democratic nomination. However, she did win the Republican nomination. But how? Well, in Pennsylvania, ballot laws state that you can run on as many tickets for the primary as you want. Mary Brown ran for the Republican and Democratic nominations. Since only three Republicans ran during the primaries, she was selected by voters to be the fourth member of the ticket. Each ticket comprises four candidates but is voted for individually. There are four spots on the school board up for grabs, and Democrats are hoping to maintain their dominance. Each voter can choose up to four candidates, which means all four Democrats will likely be chosen. 
Many students are old enough to vote and can participate in this year's election. Therefore, students have the opportunity to make an impact on the school district and overall community. They can advocate as a voice for their fellow students who aren't yet old enough. All of this leads to the big question, what does the school board actually do? According to the LM website, the major responsibility of the Board is to set policies that define the nature of public education from Kindergarten through the 12th grade. Parents and residents are encouraged to attend the Board's Business Meetings and the Education Committee Meetings. Formal action is taken only at the Business Meetings. The School Board is also in charge of hiring, which will have an influence on the staff at the upcoming third middle school. I talked to a Republican who wanted to remain anonymous about what he thinks about the upcoming school board elections. Regarding key issues that they would like the School Board to address, the candidate stated, "I think vaccine mandates would be interesting, since there seems to be some disagreement there. I would like to hear other's opinions as well. I would say it's more of an it's-your-choice thing, especially since it's a public school, not a private one. But I would say that if there is a study that comes out that proves not being vaccinated significantly hurts other people, then I am all for it." A Democrat who wanted to remain anonymous also offered their perspective: "I think critical race theory or vaccine mandates should be looked at. Critical race theory is necessary to educate the people of our nation why they shouldn't go back to racism, and how to recognize it in other countries. Vaccine mandates should also be looked at. I don't like the idea of forced vaccinations, but studies have shown that being unvaccinated doesn't just hurt yourself, it hurts other people too."
In conclusion, the School Board elections this November could have a major impact on the student body at LM. They could lead to vaccine mandates, a more open or closed look on Critical Race Theory, and many other changes could be made. For those of you who can vote, it is in your interest to vote on election day, because for those of you who can, you have finally gained a voice.
Leave a Comment