To be what you wish to be
Read this poem to get into the Halloween spirit!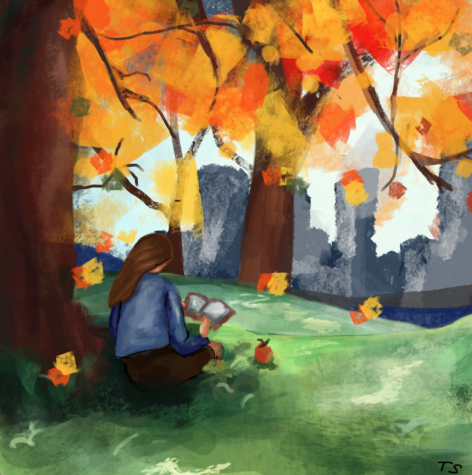 Welcome child to my humble abode! 
I swear my shop isn't sketchy 
Despite it being way off the road 
Do you want to be a gremlin? 
Do you want to be a ghost? 
Do you want to be the person you love most? 
How about a witch? 
How about an owl? 
Or maybe a cat 
That makes dogs howl 
Something trendy
Something not 
Something homemade 
Something bought 
Simple like a sheet ghost 
Complex and colorful hair
Don't stress yourself out 
Stun people and let them stare 
You said something non-cliche? 
I might have something for you 
Just drink this potion 
We'll see what you turn into 
Look in the mirror 
Can you not see your reflection? 
Drink this one instead 
It will give you a better direction 
I see this time you're a superhero 
Don't know too many though 
Is it from that one franchise?
Wait, HEY don't shoot me with that crossbow! 
Ok now you're in a uniform 
What's this from? 
They all blend together 
Or maybe I'm just dumb 
You think this looks generic? 
I can give you a stronger elixir
I can't guarantee that
It will be a definite fixer 
Ah, silly me! 
That had a tag
This potion was meant for a group!
My eyes are a bit bad 
Well it still worked 
And there are now several costumes on the floor
But choose which you like 
I hope they aren't a bore 
Say, do you have friends? 
Dress up together! 
This set specifically is a group of game characters 
And the material is light as a feather
Or maybe you want to go 
With only one other friend
Be a dynamic duo 
It will be fun in the end! 
Maybe an iconic pair
Like partners in a crime duo 
Maybe something more mellow 
And lots of effort to show 
Be a cute couple? 
Perhaps both of your favorite ships? 
Hopefully you have some of the same ones 
Or just get some tips 
An angel and a demon
A pixie and a dragon 
Materials of lace or even satin 
Well my shop closes in ten 
And you still seem to be lost 
So when you see the cottage going straight 
The roads shall be crossed 
But you've gone all the way out here
And I have one potion left in store 
It's a bit of a dangerous one though 
And it hasn't been tested out before 
Think of where you want to go 
Drink this and you'll be there 
Can't guarantee that it will work 
Hope that didn't give you a scare 
Have a safe trip dear child 
Don't worry about accidentally making a scene 
Make sure no one steals your candy 
And have a very happy Halloween!
Leave a Comment