New years resolutions
Tips on how to maintain your new years resolutions.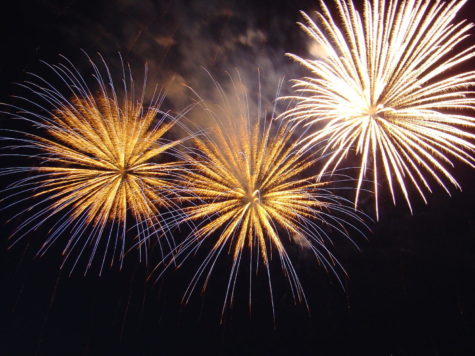 How many New Year's resolutions have you kept? For many people who have big hopes and dreams for a brand new lifestyle each time January 1 rolls around, their vision is crushed about a month later. It's not that they don't have the capacity to complete their goals, but the tendency to have an all or nothing mindset can be the obstruction between them and the achievement of their goals. 
While people may chalk their failed resolutions up to their busy schedule or their lazy personality, the truth is that there is psychological reasoning behind why certain resolutions are more difficult to keep. In order to keep your resolutions, you should first start with the correct intentions and then pick one that is possible for you to keep.
I reached out to Dr. Joanne Minerva, a psychiatrist at Saint Joseph's University. She explained that when choosing a resolution, it is important "to have a conscious active determination to do the thing we say we want to do. We have to be able to be realistic about the idea, to be thoughtful and put it in context." Therefore, if one is not thoughtful behind the resolution they pick and consider how realistic it will be, they won't be nearly as successful. 
The first step when creating a resolution is to analyze the reality of how it will fit into your current schedule. If you decide you want to work out every single day, be sure it makes sense for your routine. When creating a resolution, don't feel bad about starting slow. It will be easier to work up to your final goal once you have acclimated to a smaller change first. Minerva continued, "It speaks to psychopathology that interferes with the capacity for change. Old habits, even bad ones, die hard." Therefore, the more change you are trying to implement at once, the more difficult it will be to sustain. 
While it will likely be most effective to come up with a meaningful, personalized resolution, here are some more general and realistic resolutions that can be beneficial to many people.
Reading: While some may already be avid readers, a large population of high school students do not read as much as they should or want to. Reading is extremely helpful for providing an enjoyable hobby that can reduce stress, while also improving your ability to write, understand difficult texts, and memorize information. The biggest problem with reading is that it is considered a leisure activity, and can feel impossible to fit into your schedule. For this reason, a realistic resolution is to read for ten minutes each night. No matter how busy you are, there are ten minutes you can set aside each night to read. Of course, this resolution will only stick if you put intention behind it. 
Setting Screen Limits: While finding an escape in our phones may seem like the best way to unwind and relax, it often leaves people feeling disconnected. A way to feel more present is to limit screen time. This could mean creating a mental time limit or, to go a little further, use the screen time limit feature on the iPhone. If you really want to enforce this, you can have a friend set a screen limit password without giving you the code. This is a good way to limit screen time without fully cutting it out. 
Another idea is to consider your environmental impact. While there are many resolutions to pick from in this category, one option is to reduce a specific wasteful part of your daily life. For example, invest in a reusable water bottle and bring it with you everywhere so that you never have to purchase a disposable one. 
In all, take the time to think about the meaning behind a resolution this new year and be sure it fits into your daily life. The smaller and more meaningful your resolution is, the more likely the change you have implemented will last long term. 
Leave a Comment