Looking for a way to spend Valentine's Day?
If you're struggling to find movies perfect for Valentine's Day, look no further.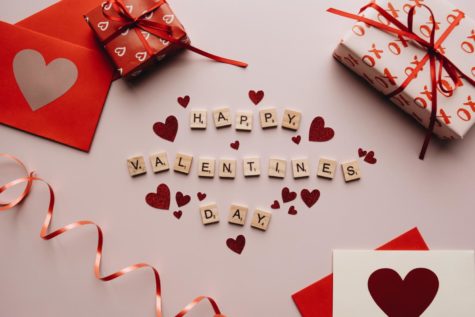 We all know that February is known for its famous holiday: Valentine's Day. Although it might not be celebrated by all, we all know that Valentine's Day is known for showing your affection for your partner. Many couples choose to go out on dates, however, since the COVID-19 pandemic began, many couples have now decided to stay in. However, this still shouldn't prevent any couple from having a good time. In order to keep any boredom from dominating this day, I recommend watching films that highlight the importance of love and relationships.
The six-time Academy Award winning film, La La Land is comedic, dramatic, and flawless.
The story follows Mia Dolan (played by Emma Stone), a struggling actress who finds herself falling for Sebastian Wilder (played by Ryan Gosling), who is a jazz musician on the streets of Los Angeles. Together the two explore love, argue, sing, and dance. Trying to become famous starts to  dominate their relationship, leaving them to question  the value of their love for each other.  La La Land combines elements of romance, comedy, and drama along with just enough music and dancing.
In the independent comedy-drama, Silver Linings Playbook, Pat Solatano (played by Bradley Cooper), was just released from a mental facility and winds up living with his parents (Robert de Niro and Jacki Weaver). Pat suffers from bipolar disorder and has a difficult time expressing his emotions. Suddenly, Pat comes across the witty yet demanding Tiffany (Jennifer Lawrence), who is diagnosed with borderline personality disorder. Together, Tiffany and Pat both use each other to their advantage: Tiffany needs Pat's help to win a dance competition, and Pat needs Tiffany's help to deliver a letter to his ex-wife. As the story unfolds, the friendship between Pat and Tiffany shifts into an unexpected relationship, proving that love is confusing, dysfunctional, and most importantly– fragile and delicate. The critically acclaimed film earned Jennifer Lawrence her first Academy Award accolade at only twenty-two, making her the second-youngest Oscar winner in the best actress category.
Finally, Brooklyn, revolves around Ellis Lacey (Saoirse Ronan), an immigrant from Ireland
who comes to America to find a better life and to pursue her personal interests. Ellis works in a department store and finds amusement in simple activities in her new neighborhood. One day, Ellis comes across Tony (Emory Cohen), a young Italian man, who she quickly falls in love with. Soon Ellis gets engaged to Tony, however, tragedy soon occurs when one of Ellis' family members is found dead. Ellis is forced to return to Ireland to comfort her mother. However, Ellis discovers another love interest, Jim Farell (Domhnall Gleeson). Torn between her life in Ireland and America, Ellis must make the crucial decision of staying with her mother and marrying Jim Farell, or leave Ireland to marry Tony. Brooklyn is an authentic piece that illustrates the difficulties of sacrifice, family, and love.
Overall, these films all share a healthy balance of tragedy, dysfunctional lives, and love, that will truly entertain your Valentine's Day. Although these films may not be liked by all, La La Land, Silver Linings Playbook, and Brooklyn will truly leave a lasting impression on you.
Leave a Comment