Omicr-on the rise
This winter, the LM athletic community suffered numerous setbacks due to the new coronavirus variant, Omicron.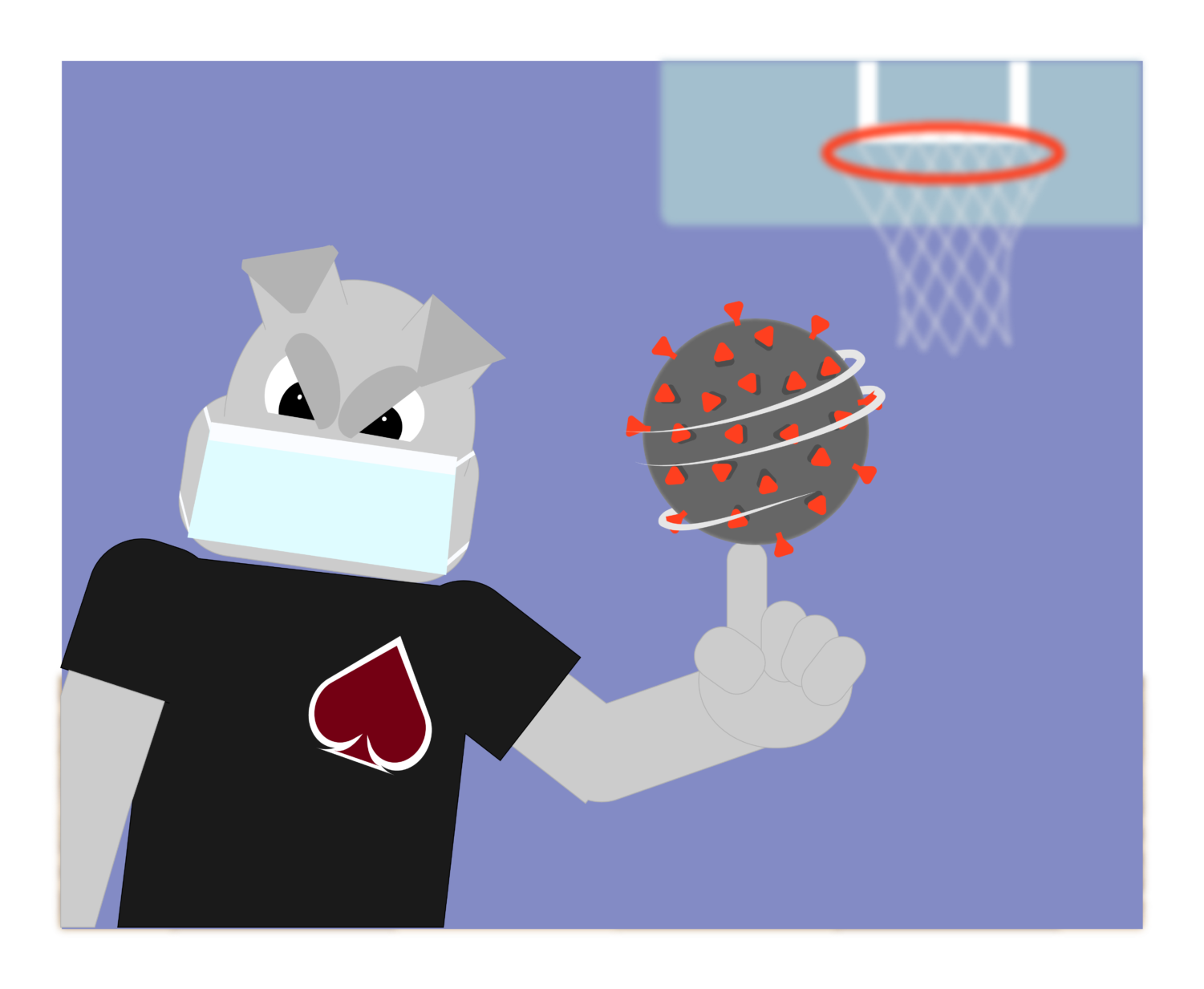 In early December, the first case of the Omicron variant in the United States was identified. As cases continued to rise, and previous all-time COVID-19 daily case highs were shattered, chaos ensued all across the sports world. Calendar changes became commonplace for athletes at all levels. The NHL decided to pause their season due to the Omicron spike. Outbreaks amongst NBA teams and staff led to postponements or teams playing with as few as eight players available. In the NFL, players also tested positive by the dozen, resulting in practice squad players being thrust into starting roles with only a few days' notice. Of course, the new Omicron variant affected sports on a more local level as well. At LM, teams were forced to adapt to the new reality in the middle of their winter season.
From November to December, the total number of reported student cases of COVID-19 at LM jumped from seven to 48. That number spiked once again in January when 127 students tested positive in the first 21 days of the month alone. Obviously, these outbreaks forced changes to many facets of the school's health policies, and athletic events were no exception. One major adjustment made in response to the Omicron variant was to limit spectators at events, most notably at home boys' and girls' basketball games. A maximum capacity of 25 percent was set for most indoor events. The Hope Classic on January 25 was an exception— fifty percent capacity was allowed for the fundraiser. These new restrictions were a big blow to school spirit, especially after fans were able to return to the bleachers and student section this fall season. As Nathan Dresnin '24 put it, "It just felt a lot more empty and not as exciting." Almost everyone who attended any of the limited-capacity games noted the same thing: the vibe just wasn't the same without a full Dawg Pound. However, while the LM fans were sorely lacking in numbers at sporting events this winter, those who were permitted and able to attend made up for it with their true spirit and intense energy, as passionate support for the Aces was felt from the Kobe Bryant Gymnasium through hallways and to rival schools as the winter season progressed.
January 21 was the official second anniversary of the first acknowledged COVID-19 case in the United States. Many people would have hoped that by this point, teams would be able to gather, practice, and play under normal conditions. Unfortunately, Omicron has served as a reminder of the new reality we live in. In just a few short weeks, the novel variant practically undid all of this progress made towards normalcy over the course of the past months, particularly for athletes, as restrictions for both them and their fans were reinstated. Despite the setback, the LM sports community demonstrated great resiliency, as athletes remained dedicated and spectators continued their support, all the while continuing to be vigilant with protocols. Many scientists believe hope is on the horizon, as the number of new Omicron cases will likely drop off sharply. But, until we can all unite to cheer for our favorite teams together again, players and fans alike must do their part to make sure everyone stays safe.
Leave a Comment