LM Loves Lunar New Year
This February, LM and Asian Culture Club celebrated the Lunar New Year.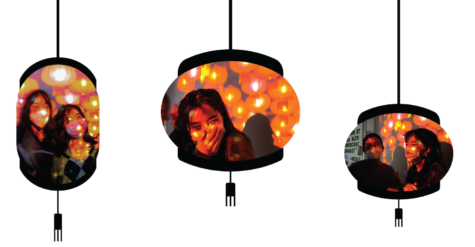 Lunar New Year marks the first new moon of the lunar calendar. Because the holiday follows the lunar calendar, the date varies from year to year. This year, Lunar New Year fell on Tuesday, February 1. To celebrate, practices range from food, dance, and gifts. Most importantly, all emphasis is on the discarding of bad luck and the bringing of good luck. Although most commonly known as Lunar New Year, the holiday goes by many different names, such as Chinese New Year, Spring Festival, Tết, Losar, and Seollal. Customs, such as eating traditional food, also vary in different cultures. For example, dumplings are eaten in China, dodol keranjang is eaten in Indonesia, bánh chưng is eaten in Vietnam, and tteokguk is eaten in Korea. While the specifics of certain customs may differ from place to place, all festivities have a common thread: reuniting with family. While outside of school, this entails dining on festive meals, opening red envelopes, or watching performances. Students may also celebrate within the LM community, especially within the Asian Culture Club (ACC).
One of the most well-known Lunar New Year traditions is the gifting of the red envelope, usually from elders to young children. In China, the money is given when children "拜 年/ bài nián"— offering words of gratitude and longevity to their elders in exchange for the red envelope. The new year's money, otherwise known as "money to anchor the year" in Mandarin, passes on a year of good fortune and blessings .
On February 1, ACC hosted a red envelope fundraiser, organized like a typical Valentine's Day candy gram event. Students could write notes to their fellow peers and teachers, and then these notes were distributed by the ACC student leaders. Officer Yaya Wang '22 emphasizes, "Asian Culture Club wanted a fun way to get the school hype about Lunar New Year while also raising money for a great cause." All of the profits for the ACC red envelope fundraiser are being donated to Asian Americans United, a youth organization in Philadelphia that focuses on community building and social justice.
Such advocacy has become part of ACC's mission. Anika Xi '23, another officer, states, "For the past two years, hate crimes against Asian Americans and Pacific Islanders have drastically risen due to COVID-19. For this reason, we've felt it is necessary to include social justice in our club as well." The fundraisers that the Asian Culture Club are hosting not only serve as a fun method of allowing the LM student body to learn more about Asian culture but also as a form of social action. Lunar New Year is one of the most important holidays for many Asian communities, so spreading awareness and celebration at LM is an important effort that can lead to greater inclusivity in our school community.
Leave a Comment