Get up!
National Get Up Day and an inspirational story.
Sometimes I have these random bursts of confidence. I put on a nice outfit, spray it with perfume, and tie the laces of my Converse, oddly becoming motivated for the day. My confidence turns into a ghost and wisps away into oblivion when I enter class and look at the agenda. "Quick write: write about something you're proud of/your biggest accomplishment." I've always hated questions like these. It makes me feel small, and when I feel pressured to think about my life and its events, my memory looks at me and shrugs almost apologetically, as it can't provide me with anything I could possibly write about. 
Thankfully, February 1 was National Get Up Day, and I actually have something to share. National Get Up Day takes place every year on February 1, and its purpose is to share inspiring stories of perseverance. And since I had time to think about it in advance, rather than minimizing my own merit, I'm going to share a small story with you. A narrative that I hope will resonate with those who read it.
It was around December 2016, back when my feet could barely touch the ground when I sat in a chair. Once upon a time, when it would actually snow, we would stay up all night; we would check the Blackboard of that one teacher from Bala Cynwyd Middle School who was good at predicting the weather, fingers crossed that the next day would be a snow day. It was my first year of middle school and I felt that I needed to change. It was how life worked, apparently. You're in a new setting, so you automatically set these high expectations for yourself and hope to completely change the parts of yourself you don't like. 
Come on, it's middle school. But then again, most people have this mindset, even in their adult years.
I'm glad that eleven-year-old me had the mindset of an innocent child that was noticeably addicted to superhero cartoons, and my goals were very trivial at the time. 
I wanted to make the neighborhood's biggest snowman.
The thing is I didn't have many friends because I was shy and I assumed everyone hated me just because I still wore Velcro shoes. So what did I do?
It was a snow day, meaning school was cancelled. I decided to slip a piece of paper under my neighbor's door, inviting her to help me make this snowman in my yard the next day. I didn't sleep that night due to the intense embarrassment I felt from my desperate attempt to break from my timid state. 
My neighbor arrived the next morning, holding a shovel, a carrot for the nose, and accompanied by five other kids from the neighborhood. I was strangely happy but it took a while for me to break out of my shell. I didn't know what to talk about, or how to talk, or if my voice sounded weird. Being in a group was a catalyst for overthinking. My neighbor was kind though, and despite her young age, she possessed plenty of emotional intelligence.
We not only talked for hours, but we also made the most noticeable snowman on the block. And to me, that meant I made the best one in the world.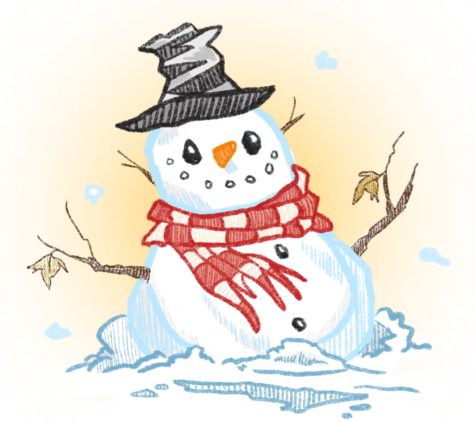 Leave a Comment