Dashing through the snow
Have you ever wanted to go skiing or snowboarding with a bunch of friends?Well now you can, thanks to the LM Ski and Snowboard Club. From transportation to lift tickets, this new club has plenty to offer. Jake Stoller '24, co-president of the club, described the goal of the club as "bring[ing] together people with the common interest of skiing and snowboarding and hav[ing] fun. It doesn't matter what grade you are in, if you're advanced or a beginner, whether you want to ski or snowboard, everyone is welcome." LM's newest club has something for everyone, whether they are incredible at skiing or have never touched a pair of skis. Bringing additional people into the club is what the club strives to do. Its mission is to bring friends together over a common interest. Even if your friend has never seen a slope, bring them out and they might find it incred-
ibly fun. These activities will take place locally at Blue Mountain Ski Resort in Palmerton, PA, a short hour and twenty minute drive away from LM. Blue Mountain is a great place for this club because they have the most terrain in the Pocono Mountains. This ski resort includes several Greens (the easiest slopes) as well as many Black Diamonds (the hardest slopes). They even have three bunny slopes to practice on if it would be your first time ever clicking into skis or a board. Blue Mountain provides rentals which will allow those
who don't have their own equipment an opportunity to get their hands on some. These trips may not occur this year as it is already February and we are in the middle of the season, but the club will still host meetings to talk about skiing and boarding as well as planning and talking about what future trips will entail. Listen for meeting announcements on the morning LMTV broadcast, where the co-presidents will go further in depth about what the club has to offer and provide a chance for people to talk about their love of skiing and snowboarding. You
can contact the club at [email protected] and follow them on Instagram; their handle is @skiclublm.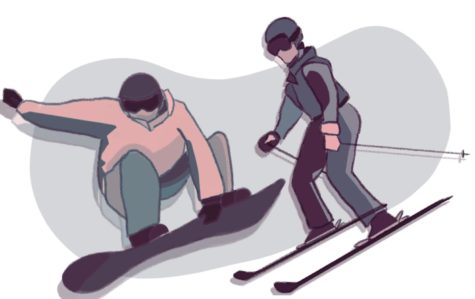 Leave a Comment