Diamond in the Rough
The baseball team is back into action with a new head coach. The team is excited to make a spark under new leadership.
After previous Head Coach Tim Gunn resigned from his position as head of the varsity baseball team, the prestigious position in LM athletics was filled by Colin Quinn. Recently introduced to the program for the 2020 season as freshman coach, Quinn led a successful first season and managed to finish with the best record in the program. When asked about the transition between coaching the freshman and varsity squads, Quinn stated that "taking on a whole program has been a large increase in work responsibility but I've enjoyed the different
interactions I've been able to have with the varsity position." A new head of the program also means a change in work ethic. Quinn
explains, "The biggest difference for me is the attitude and tone that we're gonna bring. It's going to be a really positive one, one that allows us to celebrate each other and celebrate victories throughout the season. We want to make sure we are preaching positivity and that it surrounds everything we do." 
Josh Greenberg '24 played on the freshman team last year, and when inquired about Quinn, he said, "I thought Coach Colin made my freshman season enjoyable and I gained a lot of experience on his team." These positive recollections will prove crucial for the team's success. Another one of last year's players, Angus Penn '24, feels that Quinn is "a great locker room presence and brings a lot of energy to practice." Quinn's fellow coaches also add a great deal of excitement to this lively team. He has surrounded himself with a dynamic, young coaching staff that has set the program up for a very bright future. Partnered with Quinn is the four year JV coach veteran, Brandon Musselman. Musselman has prior experience with the returning varsity players and this individualized chemistry will play an important role as the team shifts its focus. 
Captain and varsity center fielder Ben Wolf '22 expresses that "their personalities and coaching styles are complementary to each other." ​​He mentions that they "​​work us hard but keep the practice environment fun, which has really helped relationships among players grow." Musselman feels that he and Quinn "work very well together and we hope that that will transition to great things on the field." Off the field, Quinn is known for his admirable coach-to-player relationships and his imposing presence on TikTok (@justcolin93) enhances these strong connections. Off of social media, Quinn teaches at Welsh Valley Middle School after he spent last year teaching [email protected]. He is also an assistant football coach at LM and a true multisport coach. Both Quinn and Musselman exhibit not only exceptional leadership skills, but as a part time PIAA umpire, Quinn supplies extensive knowledge for the game and is not afraid to bring out the rulebook in defense of his players. The coaching staff and players are extremely excited for the upcoming season and eager to get onto the field this spring under Quinn's stellar leadership.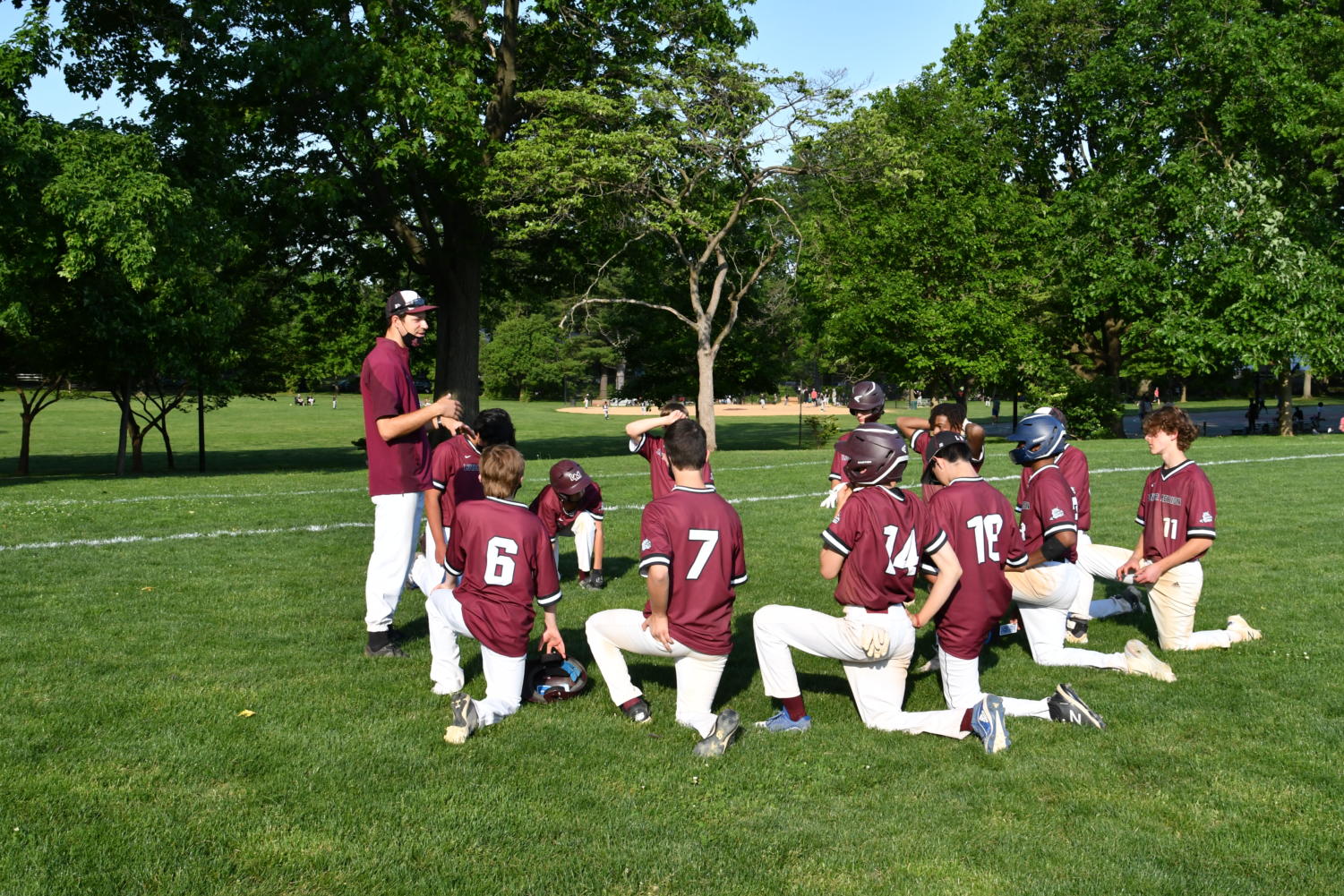 Leave a Comment