First marching down streets, now up to doors
LM students are canvassing for State Senate candidate Paul Prescod.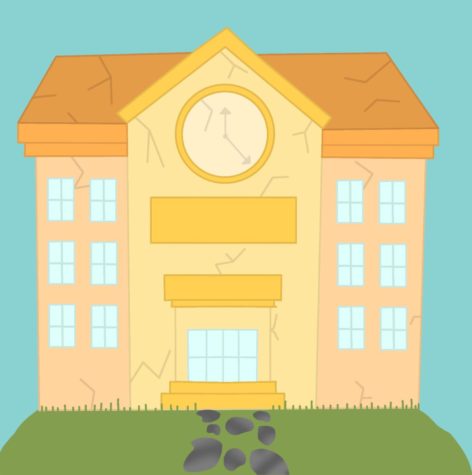 Though City Avenue often conceals the stories of poorer, crime-ridden, and underfunded communities that lie just beyond LM's pocket of abundance, now and then, something breaks through the traffic. During the summer of 2020, many students began to understand the raw inequities that radiate out from their homes. Yet, at the time, LM merely marched for the ills entrenched in another community. So although the 2020 Black Lives Matter protests have been copiously upheld as an epicenter of change — a time to wipe away ignorance and lend hands and voice to our neighbors, in Paul Prescod's Philadelphia community, boulders of oppression press families further down the spiral of crime and poverty. Unsurprisingly, systemic change in this respect is slow and burdensome, but Paul's campaign to represent Pennsylvania's eighth senate district, which includes parts of Delaware and Philadelphia Counties, seeks to be a fulcrum in its favor. With a firm belief in his vision, a growing pool of LM students are volunteering to help him win. 
Fighting in a primary to unseat an incumbent of 24 years, the traditional path was never an option for Paul. (In the same vein, the campaign explicitly encourages an upset to traditional naming conventions.) So, with ward leaders loyal to establishment Democrat Anthony Williams, the insurgent campaign is looking to change the hearts of individuals. How? By knocking on their doors and having conversations. In political jargon: canvassing.
Though simple for the individual, mobilizing enough volunteer canvassers to make a difference is a huge task. However, as a progressive campaign led by a former public school teacher, Democratic Socialists of America member, and union champion, Paul has some allies. Now, the canvass army has an
additional ally: half a dozen LM students.
Yet, asking strangers in Southwest Philadelphia for their vote is likely not within the average highschoolers' comfort zone. So when Kal Hachadoorian '23 arrived at the Upper Darby Recreation Center parking lot for his first canvass, he was incredibly apprehensive. Kal put it simply; "talking to people is scary." But after field organizer Kani Mote cracked a few jokes and showed them how just a few questions could engage a complete stranger and win over their sympathy, his stomach settled. With a little practice connecting people's issues to Paul's platform, Kal felt confident and even helped a friend, Sam Donagi '25, overcome his initial anxiety too. After a long day, a tired Sam commented that he loves the work "because it's a local race that actually matters and it feels like a way to have a measurable impact. To move the needle on something. There are lots of places you can work with, but you don't always know how much you're actually doing. But today I think, 'yeah, I just changed seven people's minds.'" Kal echoed the sentiment, saying, "I like feeling like I'm doing something meaningful and working towards what I believe in." Considering that Paul's campaign even compels freshmen to venture into an unknown and sometimes dangerous city, it's clear that for the canvassing students, the campaign represents an exciting opportunity to translate belief into tangible action. But what about Paul in particular inspires such an undertaking by busy high schoolers?
As a former teacher in underfunded Philly schools, Paul has firsthand experience with the challenges his community faces. So although LM students see an opportunity to make meaningful connections and get involved in a local movement, for Paul, the campaign is a chance to apply his experience and uproot the vines strangling his neighborhood: community disinvestment and worker disempowerment.
Paul believes that fully funded public services are a simple but monumental part of making his community safer.
According to Paul and his campaign, Paul understands schools' importance in reducing crime and the pervasive lack of adequate funding that flattens the chances students will discover real options to raise their station; unsafe schools that lack engaging teachers and door-opening after school programs have no hope of keeping students
focused on careers. This point in particular helped drive LM students to donate their time. At a canvas launch site, Kal made plain that "A victory for Paul is a victory for me because people who live just miles away deserve the same education, resources, and opportunities I do." And the campaign doesn't think the bleeding stops at education, either. 
Fueled by rising costs, underfunded public schools, and general community disinvestment from essentials like infrastructure, crime torments Philly's families. As making ends meet has grown harder and harder for adults, their kids face an even darker horizon. Although the difficult reality is that the aforementioned top-down solutions will take time and a state senate majority to enact,
another aspect that excites LM volunteers about Paul (and helps the campaign win the endorsements of seven unions and the Working Families Party) is his plan to turn the system immediately on its head; Paul wants to imbue power for change directly into his constituents.
Born into a family whose foundation was forged by labor activism, Paul's early life was defined by the working class struggle. He remembers that, "Before I identified as an activist, my family history had shaped my politics." Later, a college-aged Paul helped nurses wrestle remedies for unsafe conditions and
understaffing from an apathetic hospital. Ever since, he's clearly understood the power of labor in changing communities for the better. Putting what he grew up learning to the test, Paul harnessed grassroots power from his teachers' union to bring attention to ills like the 98 percent of local public schools whose water carried lead to students. Lacking a more willful mobilization however, the problems persisted. 
In time, with the help of Bernie Sanders' breakthrough into mainstream discourse, Paul came to see that "we need both [labor and politics] working at once: a robust movement that's also reflected in the legislature." He continues, "I'm going to actively support movements in my district and throughout the state by providing material support to unions that are striking, or to housing activists that are fighting against skyrocketing rents. […] I want to organize with the people I represent." In other words, Paul doesn't plan to spend all day in Harrisburg. Instead, he'll be working towards immediate solutions in his own backyard. 
Supported by a myriad of volunteers including LM students, Paul is running in the May 17 primary to add
intense pressure against the root causes of crime, poverty, and other crises. Paul believes that building sustainable movements is the only path to real victory. Though the candidate's convictions are clear, questions remain. Can Anthony Williams tack several more years onto his streak of incumbency? Or will a young activist and teacher connect with enough voters to earn a seat at the table? To those who marched in 2020 to point out the vast disparities that exist just miles away: Paul asks you to consider how you can contribute to an ongoing struggle. A struggle happening just on the other side of the art museum. Paul's campaign will continue to canvass voters every weekend until the election. 
View Comments (1)