Flexible fridays
The pros and cons of half days being virtual.
It's a Friday before a long weekend. You sleep in a little longer than usual, wake up, and get ready to quickly hop on Zoom. As you sit there clicking the link on your first set teacher's Blackboard, you may be having flashbacks. You think about how often you made those two same clicks exactly a year ago, sitting where you are sitting now. A thought of frustration may rush into your mind as you think about how you were promised a fully in-person school year that would be somewhat normal. Yet, as you sit there on a Zoom with your teacher giving instructions, you are in the same situation as you were a year ago. This is because LMSD has found a new, easier, and more cost-effective way to administer half-days to students. No longer can you go into school for three or four hours and then clock out at around 11:20 AM. Now, you have to sit through Zooms that you thought were well in the past. 
After learning how easy it was to switch from virtual to in-person to hybrid learning last year, LMSD has been able to use half-days as an opportunity to keep students home through synchronous virtual learning. This helps the district because they don't have to deal with the fiasco that is the current bussing situation. There are so few bus drivers that most of them drive kids home from high schools, middle schools, and elementary schools. This adds an additional layer to half-days, as transportation would become a significant issue if half-days were still in person. 
Virtual half-days are not only good for LMSD, but some students really like them because it means that they can sit at home instead of going into school for only three hours. Not only that, but the extra half-hour of sleep that comes with being at home is a significant bonus, especially for sleep-deprived students. However, there is a downside to these laid-back days as students don't have the opportunity to use the half-day as a chance to do some social activities. Instead of just walking across Montgomery Avenue to play some pickup soccer or football, students now need to arrange rides and find ways to get to Arnold Field. It also means people have to meet up somewhere after school, requiring completely different commutes instead of taking the bus to someone's house. Attending school virtually on these days hurts social opportunities. 
Virtual half-days have been a decent addition to the way our school year has gone. Some people like them and some don't, but they definitely are easier for LMSD than in-person half days. They also provide just one small example of how learning during COVID-19 is still affecting us today.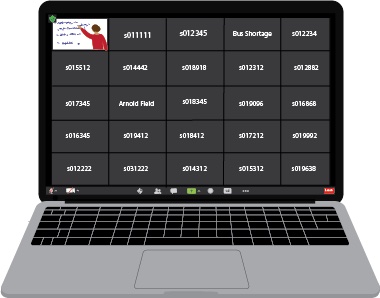 Leave a Comment