Smart study tips
Learn some tricks and tips that you can use to improve your study habits!
I remember being in 7th grade, my eyes hardly open, as the teacher hands back the history quiz. For the hundredth time that year, I was unsatisfied with my score. I wanted to do better, but my work ethic—a combination of procrastination and rereading my notes—just wasn't right for me. I didn't know how to study. I watched Youtube videos, asked my friends, and even went to Pinterest for answers. I
tested out the advice from each source, and eventually, I developed a work ethic that brought me a long way. Here are some of the tricks I utilize the most:
Read for fun. If you're like me, there was once a time in 5th grade or even before when you were addicted to reading. Stacks of popular titles, such as Harry Potter, 39 Clues, and Percy Jackson, were scattered all over our desks. Maybe we should bring this habit back into our lives, as I've noticed that since I started reading again, I've gotten better at annotating, analyzing, and comprehending school-based text. I recommend
The Vegetarian by Han Kang to those who enjoy reading twisted, physiological thriller type stories with heavy moral conflict. It's around 200 pages and will have you on the edge of your seat each chapter. 
Take good breaks. Many of us know techniques such as the Pomodoro Technique, where you work for 25 minute increments and take a break, but many of us don't know how to take breaks. What does this mean? You should use your breaks to wind down and properly relax your mind so that you can concentrate later. I recommend eating a snack, stretching, or walking around your house. Try not to spend more than 25 minutes taking a break, as you might lose your motivation to work. Definitely try to get out of your room, as sitting in the same place all day is bound to make you feel burned out. 
Teach the topic to someone else. I vividly remember sitting criss-crossed on the old rug of my first grade classroom, while my
teacher was laughing with another student in the doorway. Every morning, the teacher would make us sit in a circle and we would start the day by discussing mundane events from our lives. She told us that the girl she was talking to had an interesting method of studying—she would line up her stuffed animals and teach them the material she was learning at school. This same student was the top scorer in the class, so I adopted the method myself and found my grades dramatically increased.
Listen to podcasts. This is my favorite way to study. If you've ever seen me walking around the building during the school day, you'll notice how I'm always wearing earbuds. For the most part I listen to music, but when exam season comes along my earbuds seem to blast something not as harmonious: podcasts. If we're learning about bacteria and antibodies in class – there's a good chance you'll catch me focusing on a lecture about this topic. Podcasts are time efficient, cost efficient, and adaptable. You can listen to them pretty much wherever you go. For those taking AP classes, I recommend "The APsolute RecAP," on Spotify, as they have resources available for many of the courses available.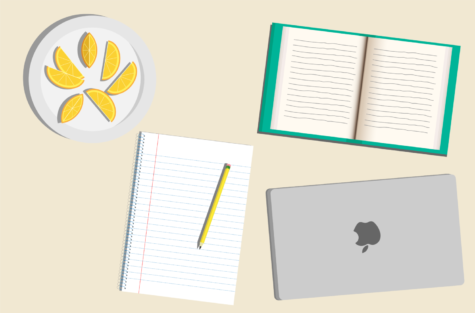 Leave a Comment