The cure to academic slump?
NYU has introduced a Taylor Swift course into their curriculum and it has had a very positive response. This article discusses the possibility of other courses surrounding popular culture that we might see in the future.
As high school students, the idea of studying a subject that we are truly interested in seems otherworldly. Every year we are forced to take the same required courses that many of us have little interest in. Psychologically, humans are prone to pay closer attention and process information more efficiently when they are able to study interesting topics. Learning strategies such as critical thinking, connecting information, and paying attention to the deeper structure of a topic are applied. Furthermore, this generation is captivated by popular culture. As a result, some colleges have unlocked the key to incorporate this into their curriculum, and response from students has been quite positive. Is the key to academic slumps and unmotivated students simply to offer courses that they have a personal connection to or interest in?
In January 2022, New York University launched their Taylor Swift course. This class covers Swift's role in pop culture, the legacy of pop, country music, and what women experience in the music industry. Although it is still pending, Swift will appear before the class and speak of her first hand experiences as a pop star. The course is taught by Rolling Stone's Brittany Spanos, and she noted, "It's such an honor to be able to share my Swiftie expertise with a sharp group of students. I hope to help them rethink how to engage with one of the world's biggest and sometimes divisive stars." Utilizing the passion many students have for Taylor, Spanos strives out contextualize her culturally and get students to think about gender, feminism, race, class, and other categories related to identity.
NYU isn't the only college making pioneering steps towards a new way of teaching. Colleges across the country have implemented courses that focus on Harry Potter, Beyonce, the Beatles, and tons of different pop culture emblems. This push has led many to question if this is the future of education. For high schoolers, enthralling courses such as the ones mentioned above have not been incorporated. Oftentimes, teachers give their students the opportunity to  write a short piece on how the curriculum can relate to students. However, these projects often fall short of captivating students. One reason for this is because of the fluidity of popular culture. The media's current trends are always changing, so the longevity of the class topic is hard to maintain. As a result, a class devoted entirely to Taylor Swift would be hard to create and fit into a high school curriculum, unless it  were taught in a broader manner. 
Furthermore, it comes at little surprise that students have had an extremely positive reaction to these versatile classes. Spanos noted, "I wasn't really sure who would sign up for it. I was kind of pleasantly surprised that there were so many students who already had a base level of knowledge of Taylor." When asked if this type of class would be of interest to them, and if they would take the class, LM students gave insightful perspectives. Lela Miller '24 noted, "I would be worried that these types of courses would ruin my enjoyment of popular culture, but I am open to the idea of them considering I would be motivated to study a topic I am passionate about."
Overall, students of the future should be prepared to see these types of courses on their roasters when choosing classes in college. This leaves an intrigue to what diverse courses you might be able to take in the future. Who knows, maybe one day you will find yourself in a class studying the lives of TikTokers.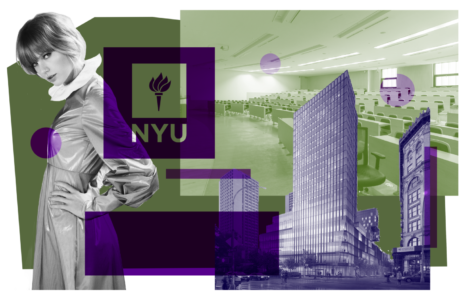 Leave a Comment