Open campus?
What are the circumstances and conditions for spring sports teams who must leave LM grounds for practice and home games?
Most of LM's sports teams enjoy the luxury of well-maintained and easily accessible facilities. Just across the street from school, the green expanse of Arnold Field provides sufficient space for as many as five or six teams to practice comfortably at once. Throughout the fall and spring seasons, the soccer, football, field hockey, lacrosse, ultimate frisbee, track and field, and tennis programs all utilize the abundance of space. Those who play indoor sports also have it made, with two gymnasiums and a swimming pool at their disposal. However, the baseball, softball, and junior varsity tennis squads are not so lucky. Each day during the spring season, their players trudge out behind the locker rooms and clamber onto a bus destined for South Ardmore Park. 
Obviously, the commute puts these teams at a severe disadvantage. For starters, they are forced to start practices at least fifteen minutes later and end fifteen minutes earlier than they would like to. Less practice time leads to less prepared teams. As Ben Wolf '22, a captain of the baseball team, explains, "A two-hour practice is considerably less work than a two-and-a-half-hour practice, especially when you think about the fact that it adds up to multiple hours a week." Still, perhaps more frustrating than the challenges presented by a shortage of practice is the fact that their off-campus location means drastically fewer fans are able to attend. While teams playing at Arnold Field or in the Kobe Bryant Gymnasium can rely on the passionate cheers of the Dawg Pound to spur them on, very few students make the journey out to watch the baseball or softball teams. Playing in front of your friends and classmates is part of what makes school athletics so special, but those who play at South Ardmore rarely get to experience it.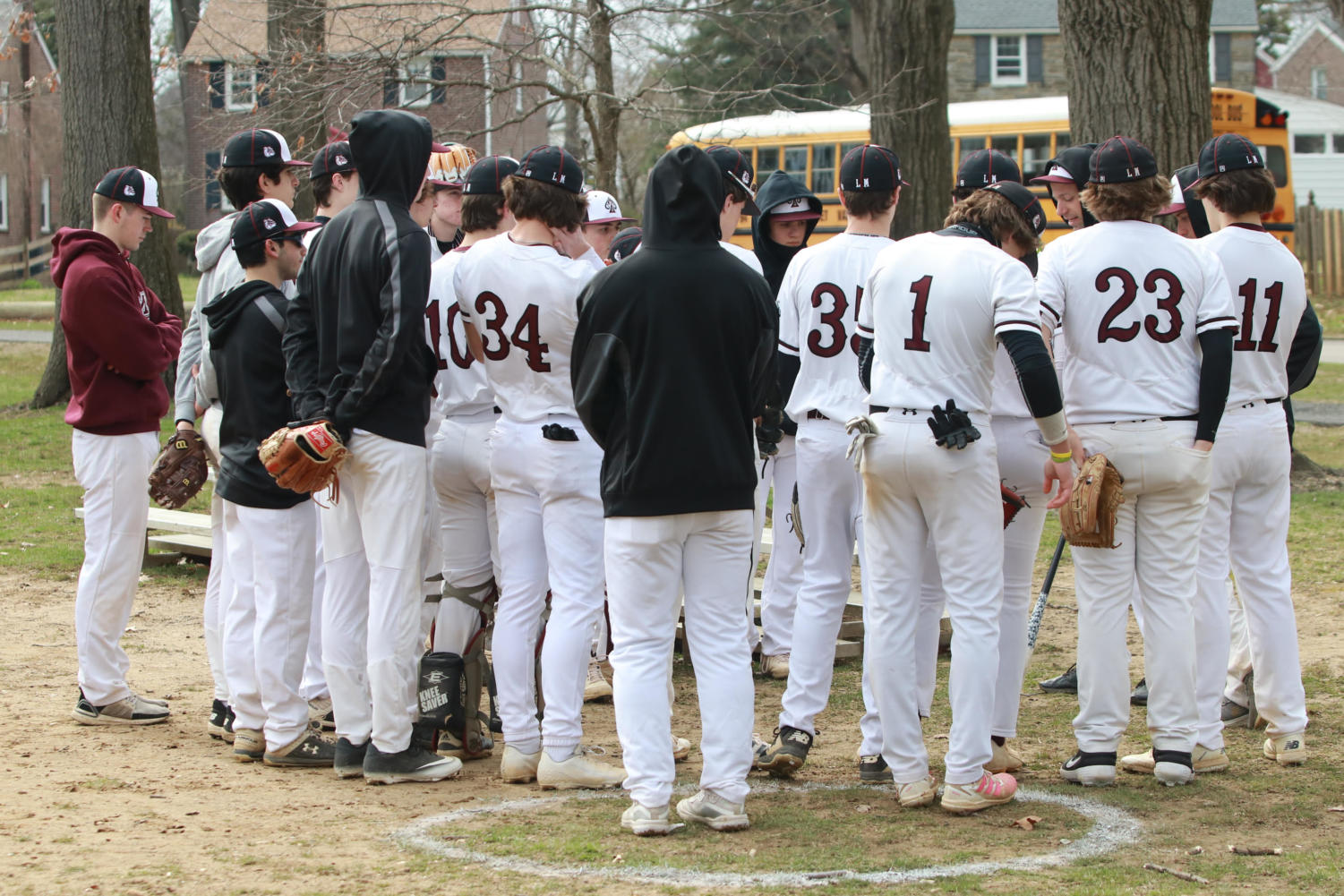 Not only are the fields farther away, but they're also in worse condition. The LMHS Athletic Facilities Master Plan published in 2016 recognized that South Ardmore's fields, "are not in the best of shape due to excessive play by other teams." That was almost six years ago, and field conditions have only gotten worse since. Being off-campus also means that the field is controlled by the Township, who quickly cancels any games at South Ardmore with even the slightest bit of rain. The effects of this have already been felt multiple times this season by the baseball program, as twice a game originally as a home game had to be played at the opposing team's field, as conditions at South Ardmore were deemed "non-playable." On one of these occasions, confusion as to who the true home team was caused a uniform fiasco, and both teams played in white jerseys. In addition to negating any type of home-field advantage the Aces might hope for, it can also leave the junior varsity squad without a field to play on. 
Based on all of this, there is no debate that the off-campus fields give LM's Central League rivals a competitive advantage over the Aces in baseball and softball. The district has been aware of these problems for many years. In the same LMHS Athletic Facilities Master Plan from 2016, it is made clear that, "District staff has indicated that it is their desire to consolidate as many sports programs back on campus as possible." Although there is a consensus that all teams would be better off playing at school, and a proposal to add a baseball and softball diamond to Arnold Field does exist, there is little optimism that it will get done anytime soon. Wolf, who has now spent four years practicing and playing at South Ardmore Park, believes, "​​the district following through on its supposed plan to eventually construct a baseball field on campus is the only real solution," but doubts it ever will happen. At this point, it seems inevitable that future generations of LM's top aces and sluggers will be handicapped by shortened practices, limited fans, and constant cancellations.
View Comments (2)