Batter up, baseball boys
Despite obstacles, the JV and varsity baseball teams are off to a strong start.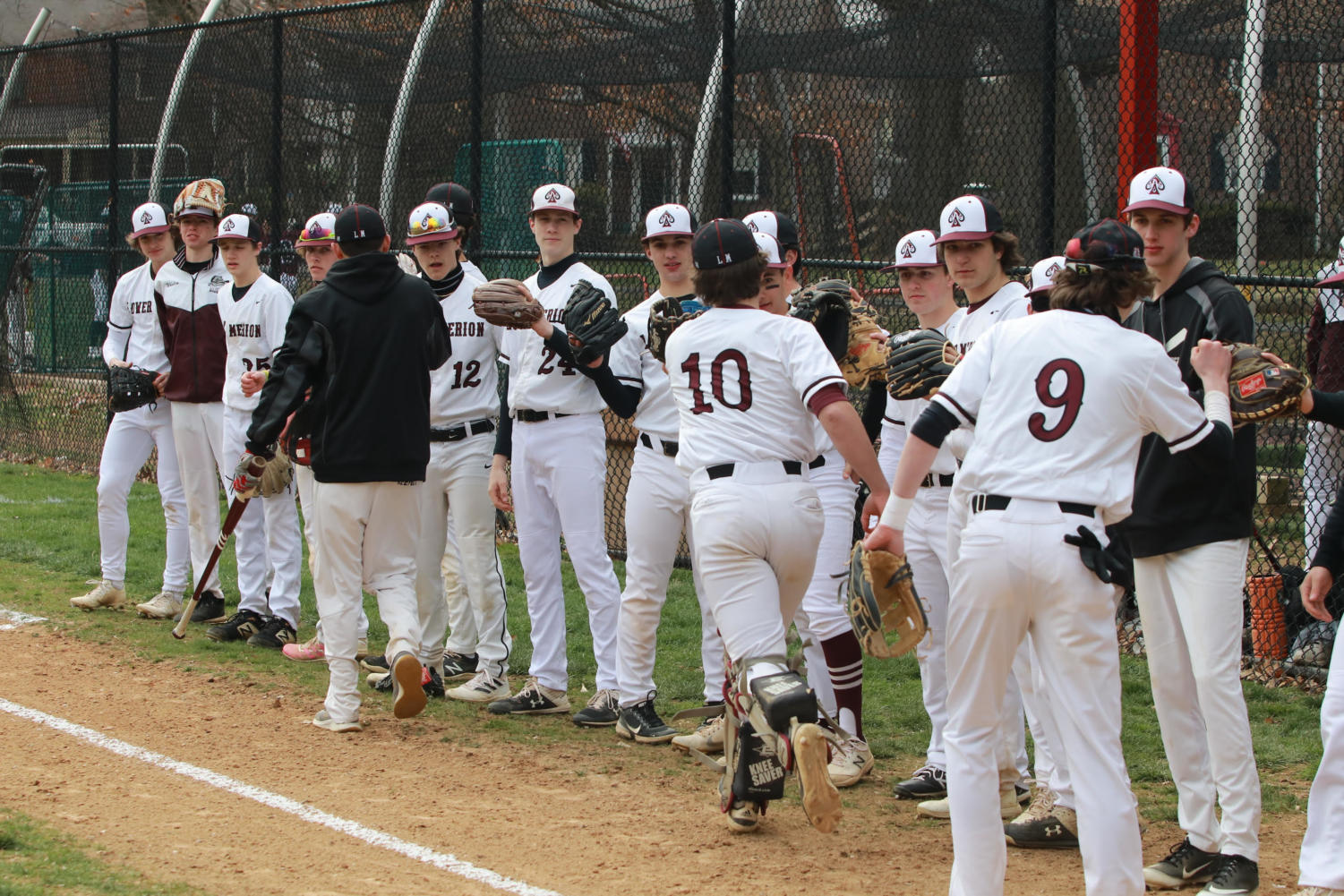 After a disappointing season that saw the Aces win just seven out of twenty games and miss the district playoffs, the LM baseball program decided to make some major changes. Longtime varsity head Coach Tim Gunn was asked to resign following another unsatisfactory campaign. In his place came former freshman Coach Colin Quinn, and former JV Coach Brandon Mussellman rose to assist him. To fill the now vacant JV head coach spot, the program hired Mike Shannon, an aid at Harriton High School. To take Colin's place from last season, the program then hired Mark Gottfried at the freshman level. With lots of new faces and mix-ups in staff positions, here is an introduction to both the players and coaches of all three levels of the baseball program.
In order to establish a sense of leadership amongst the players on the varsity level, Coach Collin decided to hold a team voting for two captains. Winning by a landslide, Ilan Tauber '22 and Ben Wolf '22 were elected as team captains. This season, Tauber hopes to bounce back from last year's disappointing season, aspiring "to make [the district] playoffs." In addition, Tauber was looking forward to the team's spring break trip to Myrtle Beach, South Carolina, where the varsity team had a perfect 3-0 record. As for Wolf, winning four of the first five games has proven to him that "we're undoubtedly right up near, if not at, the top of the food chain" in the Central League. This early success has led him to set "lofty goals for district seeding," and he has his eyes on "winning a few games once we get in."
The varsity coaches are equally ambitious and share many goals with the players. Head Coach Colin Quinn stated that he looks forward to "the team competing in big games against Central League powerhouses." Quinn later went on to say that he aims to "foster a culture of family where everyone is willing to sacrifice individually for the greater good of the team" and that he believes the team is "capable of hosting a District One playoff game." Similar to the rest of the team, pitching Coach Art Wharton hopes to make it to the District playoffs. Furthermore, Art desires to "have a top earned run average and strikeout to walk ratio for pitching in the central [league]." Clearly the varsity team carries high hopes of continuing their sensational season. 
Following fantastic performances in their first two contests, the JV team is on a mission to prove that they are the best team in the program. According to Matt Hartstein '25, a reasonable goal for the team is "to complete [an] undefeated season." Hartstein proceeded to add that he is "really looking forward to getting to work with a great group of guys and continuing to grow as players." Although Coach Mike Shannon is a little more modest about the team's capabilities, he still has no doubt that they could potentially win "at least fifteen out of our nineteen games." Being a rookie in the program, Coach Shannon looks "forward to getting to work with a new group of guys this year." Although the season is just beginning, Coach Shannon's's JV team has proved to be an unrelenting force in their opening games.
After losing both of their first two games by a combined 31 runs, the freshman team is taking a drastically different approach toward the season. Although some may consider this to be farfetched, Henry Kestenbaum '25 set the ambitious goal of achieving a win percentage "above 500." The freshman team's season may have gotten off to a rough start, however, the team still has plenty of opportunities to show what they are truly capable of.
While the program has dealt with monumental staff and roster shake-ups since the conclusion of last year, the program's overall success has proved that they are more than able to handle adversity. While the season is still young, the program anticipates much more growth, development, and success throughout the remainder of the season.
Leave a Comment