Double the trouble
Coming off of last season's win, the LM boy's tennis team has had a strong start to this season.
After the state's victory last season, the LM boys' tennis team has started off as strong as ever in this season's ladder. As they remind the league of their superiority, after winning their matches against Downingtown East, Harriton, and Great Valley at the beginning of the season, the Aces continue to hold up their success. Although this season is off to a great start, how has last year's win at states affected this season? The  LM varsity tennis coach, Harris Mailman, explains, "This year we are all working a lot harder to keep up with the position and respect we earned last year." After coaching the boys' team since 2018, Harris says, "We just have the best players… double teams that I thought would have never worked are playing their best matches." Even though some of the top players have graduated, the team is still growing strong.Harris goes on to explain that "this season is different from others, as I've learned it's not always about matching skills but matching personalities for the strongest doubles teams." 
This undoubted confidence in his team is clear through his words, but is this season really as smooth as it seems? Senior Scotty Stuart, a LM varsity doubles player, talks about the ups and downs of this season coming off of their incredible win last year. Scotty explains, "Although last year's season was such a breeze, this year is much more exciting, as we will really have to work hard and fight for this season's win." After losing two top players last year, LM has bounced back from this upset with two new freshman varsity players. Scotty goes on to hype up his teammates, saying, "it's tough, but we got some freshmen and some players moved up and it's really fun and we still have the same energy as any other year." Their team chemistry is clear on and off the courts. Scotty continues, "Having this supportive team in the background cheering you on has definitely saved me in games where I have been feeling down." 
The chemistry this team exhibits has definitely made an impact on this season.. The new players and hardworking mindsets will set LM up for success for upcoming seasons as well. The LM tennis team can only grow stronger from here.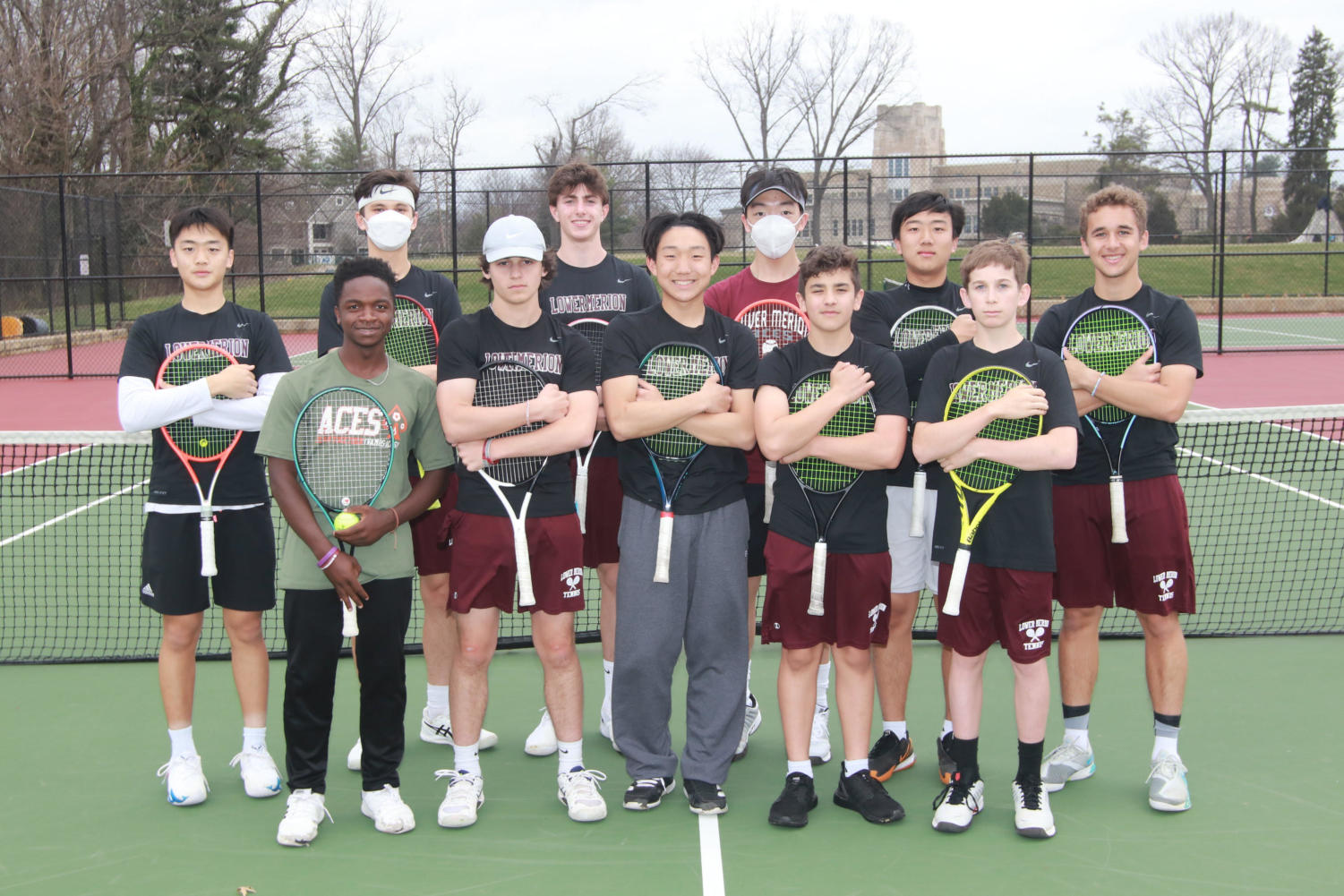 Leave a Comment