ALS awareness
This article explores the causes and details surrounding ALS.
May is best known for celebrations like Cinco de Mayo and Memorial Day, but it often goes unrecognized as ALS awareness month. ALS affects upwards of 30,000 Americans today, however, the disease is relatively unknown. So, what is ALS anyway?
Amyotrophic lateral sclerosis (ALS) is a progressive disease which affects nerve cells in the brain and spine. The first hints of ALS are muscle twitches and weakness, but this can advance rapidly into loss of muscle control. Though ALS can be managed with medication, there is currently no cure, and the disease is unfortunately fatal. However, the progression of the disease is unique to everyone. In fact, about five percent of people living with ALS survive over 20 years with it, according to the ALS Association. 
While the cause of ALS is unknown, in some cases genetics is a factor. One type of ALS, known as Familial ALS, is thought to be inherited. However, this type is much rarer than Sporadic ALS which makes up between 90 and 95 percent of all ALS cases in the United States. Sporadic ALS is completely random and does not have an obvious cause. 
Although it seems like scientists are far from developing a cure, researchers are working to uncover the cause of ALS and how to treat it. As a matter of fact, neurologists at Johns Hopkins are in the process of experimenting with a drug that is thought to treat and prevent ALS. They discovered a problem with the DNA of ALS patients caused by the length of the DNA strands. Because these strands are "sticky," proteins attach themselves to the DNA and cannot function properly. To combat this, the drug coats the DNA in order to prevent proteins from sticking to it. This drug is currently in the experimental phase, but if it is mass produced, it can make a real difference for thousands of people. 
It is commonly believed that ALS is exceptionally rare, this is not actually the case. In truth, one out of every 500 men that die, will die from ALS according to neurologist Jeffery Rothstein. Actually, many readers have heard of people with ALS, though they may be unaware of it. One prominent figure who had ALS was Steven Hawking.  
After being diagnosed with ALS in 1963 at the age of 21, Steven Hawking's condition grew increasingly worse. Hawking quickly lost his ability to use motor skills, and his ability to walk was soon depleted as well. After around twenty years of living with ALS, Hawking lost his ability to speak and never regained it. However, Hawking's life was an extraordinary phenomenon. Firstly, only five percent  of people face ALS onset before the age of thirty, so his diagnosis at 21 was virtually unheard of. Furthermore, at the time, doctors weren't very useful because they could offer little help past prescribing vitamins. Currently, the mean survival rate for ALS is two to five years, but Hawking lived a miraculous 55 years with the disease. Hawking was able to maximize his life, becoming a successful physicist, cosmologist, and author. All the while, Hawking was a symbol of hope for people with ALS. 
Another name commonly associated with ALS is Lou Gehrig. In fact, ALS was widely known as Lou Gehrig's disease for many years. Gehrig was an exceptional baseball talent for the Yankees in the 1930s. However, he experienced sudden onset symptoms like loss of strength and coordination in 1939, leading to a visit at the Mayo Clinic. Gehrig's hall-of-fame worthy career was cut short when he was diagnosed with ALS at the age of 36. After choosing to retire, Gehrig delivered a heartfelt farewell speech that expressed acceptance and gratitude. To conclude his speech, Gehrig remarked solemnly, "So I close in saying that I may have had a tough break, but I have an awful lot to live for." Unfortunately, Gehrig died less than two years later on June 2, 1941. Today, Gehrig's life is celebrated on June 2, the anniversary of his death. 
With new research and medicine, hopefully ALS will become a thing of the past. However, this May everyone should recognize and remember those who have been afflicted by ALS. 
If you are interested in learning more about ALS or getting involved, visit the ALS Association Greater Philadelphia Chapter online page for more information, and participate in the Philadelphia Walk to Defeat ALS. Starting at Citizens Bank Park, people will walk a distance of 1.8 miles around Philly, spreading awareness and support for those affected by ALS. The walk's date is to be determined, but you can email [email protected] to find more information.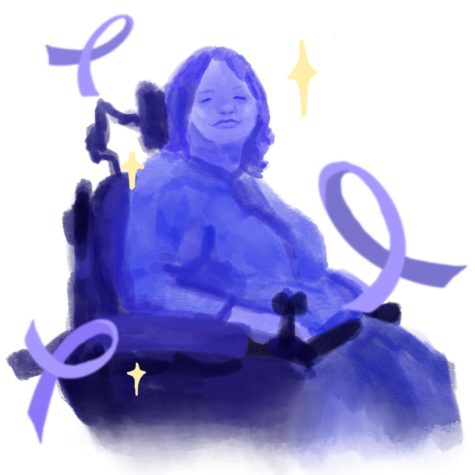 View Comments (2)