Let's celebrate!
Ways to appreciate your mom this Mother's Day.
Mother's day is coming up on May 8 so it is time to celebrate the person who we hold so dearly in our hearts. Our moms do so much for us every single day, so it is important to take this day to return the favor. Here are some fun, creative, and simple ways to appreciate your mom this Mother's Day:
Get her flowers: You can never go wrong with this kind gesture. Not sure which kind of flower is her favorite? Take a guess! All flowers are beautiful and she will appreciate the thought regardless. They don't have to be store-bought either. Picking her a small bouquet of garden flowers is just as special.

Make a card: Every mother loves receiving her child's artwork and creativity. If you make her a heartfelt card and tell her how much you appreciate her, it will surely bring her great joy.

Bake her a sweet treat: Baking is easy and pretty much anyone can do it. Make your mom her favorite treat and she will be so thankful.

Cook a meal: Feeling up to the challenge? Try and cook your mom her favorite meal! It doesn't have to be extravagant, as it is not as easy as baking. Your mom will be so happy to know you thought of her and it also allows her to relax.

Buy her jewelry: Similar to flowers, you can never go wrong with jewelry. A necklace, bracelet, earrings, or a ring are all perfect ideas. Make sure you know if she prefers gold or silver and you are all set!

Help her out: As mentioned before, our moms do so much for us so make today a day where you take on all her tasks. Whether it is doing extra chores around the house or helping out with dinner, the effort will mean so much to her. After all, she should relax on her special day. 

Clean the house: Similarly, you could clean the house. This is a gift to everyone in the  family. No one, especially our hardworking moms, likes to come home to a messy house so cleaning it will be much appreciated. 

Spend time with her: We all have busy lives but it is important to make sure to spend time with our moms. You could watch her favorite movie, play a card game, or just talk and your mom will feel so happy.

Book her a self care appointment: A mani-pedi, a massage, facial, or any other form of self care is a perfect gift for your mom. Sometimes our moms are so focused on providing for us and our needs that they forget to treat themselves. By booking this appointment, you are showing that you are thinking of her and her needs. 

Give her a hug: It may seem small but oftentimes we forget to do these simple gestures. It will mean a lot to your mom to simply give her a hug to show your love and appreciation.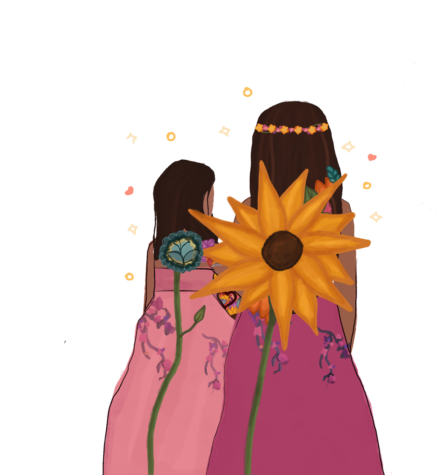 Leave a Comment