Lending a hand
Volunteer opportunities in the LM community.
Volunteering requires time, commitment, and heart. However, it is a paramount factor in the development and well-being of our community. Lower Merion Township has many different volunteer options, all of which accept high school students and are easily accessible. 
For nature lovers, the Cynwyd Heritage Trail is a perfect way to help out the community while having fun. Starting this upcoming fall, the Cynwyd Heritage Trail will conduct trail cleanup sessions on the third Saturday of each month. Another chance to immerse yourself in the environment is by aiding the extension of the trail. The Cynwyd Heritage Trail board announced that "Lower Merion seeks to extend the trail from Cynwyd Station to City Ave, City Ave to the Mann Music Center; to Westminster Cemetery; and finally through the Connelly connection to the Schuylkill Riverfront." During the extension, volunteers will be lined up and down the trail adding plants and refining the path, and you could be one of them too! Volunteering through the Cynwyd Heritage Trail not only keeps the trail beautiful, but also works towards a more eco-friendly community.
Another way to volunteer within the community is through the Narberth Community Food Bank. Registered with the Pennsylvania Board of Charitable Organizations, this local food bank works to provide food to people in the community who seek assistance. Liz Stoller, a member of the Narberth Community Food Bank, expresses that they are, "always looking for volunteers to sort and pack food for our guests but we are also in great need of drivers who can deliver food to our clients' houses." If volunteering is a burden, donations of pasta sauce, flour, mac and cheese, mayonnaise, oatmeal, mustard, rice, and quinoa are highly requested. Students can easily get involved with The Narberth Community Food Bank as it is located just a few minutes from LMHS and massively contributes to the health of the LM community.
Similar to the Narberth Community Food Bank, Alex's Lemonade Stand Foundation (ALSF) is a non-profit charity organization that works towards helping out others. ALSF aids children with cancer through funding impactful research, raising awareness, supporting families, and empowering everyone to help cure childhood cancer. When volunteering, ALSF offers a multitude of options: office volunteers, stand request event volunteers, and special event volunteers. Volunteers can also work in large groups, organizing their own grassroots fundraising event. CBS Philly, states, "The foundation has raised more than $37 million since it began in 2007." Even though ALSF has received national recognition, it is always appreciative of local volunteers.
If staying within township buildings is a priority, the LM Library System offers a variety of different volunteer opportunities. Volunteers have the option to work at the front circulation desk, assist with shelving and shelf order, mend books and other library materials, assist with data entry and other tasks in the technical services area, and work on special projects as needed. Commitment level can range from multiple hours a week, to only working occasionally, therefore benefitting all age groups. The LM Library System's mission is to, "support the informational, educational, recreational and cultural needs of groups and individuals of all ages." Supporting LM's libraries, one of the best library systems in the country, provides access to and promotes a wide variety of books, audio-visual materials, and electronic resources for Lower Merion Township. 
After reviewing these options, ask yourself, what are you doing for others? Remember, there are many simple yet effective ways to assist people within the community.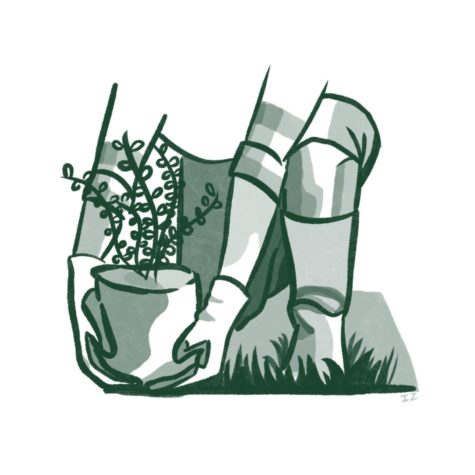 Leave a Comment