Ticketmaster monopoly
Harry Styles fans become the next victims for Ticketmaster's ridiculous pricing
This past spring, Harry Styles supporters were thrilled when the adored singer announced show dates for the late summer and fall. Fans buzzed with anticipation of ticket sales, but the looming elephant in the room was still unaddressed- the ticket prices.
Followers were outraged at the absurd costs of attending a concert. Recently, since ticket prices have been at a record high, they have become inaccessible for the majority of fans. Ticketmaster, a ticket selling company, is the offender. One of the most popular platforms for ticket purchases, the idea behind Ticketmaster's immersive platform is to allow customers to buy tickets of their choice in an accessible and easy way. Called "dynamic" pricing, they price the tickets based on demand for the tickets, taking into account factors such as the amount of people waiting online to purchase them. The process of buying tickets for any big artist is as follows. The artist or band will announce their tour date and the date of ticket sales, then pre-sales will start on Ticketmaster for randomly selected fans. Fans wait in anticipation for unknown period of time, before they are finally brought to the page where they can buy tickets. Tickets have to be bought immediately because of the extremely competitive market.
This process is repeated once again during the official sale of the tickets, contributing to a cycle of anxiety. If fans miss the ticket selling event, Ticketmaster also periodically releases tickets on their site for "platinum prices," which is double or triple the original price. For example, tickets can be priced at $600 during these releases, instead of their face value of $200. They hold a large number of the tickets available for the venue, so they are normally one of the few options fans have for ticket purchases.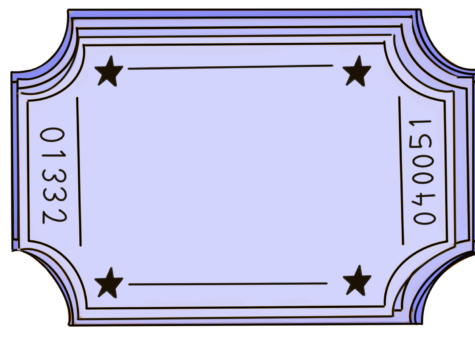 Further, Ticketmaster adds exorbitant predetermined fees on their website that up the price significantly.The unfair pricing
used by Ticketmaster is the cause of controversy among the music community. Fans have to choose between either paying for costly tickets or not attending events, leaving devoted fans with the loss of the concert experience. Artists need to step up and take initiative over this problem instead of letting Ticketmaster exploit their customers.
Leave a Comment