LM Foodies
James reports opinions on LM school lunches.
One of the most popular conversations during lunch is the school administered lunch itself. School lunches have been the topic of discussion since elementary school, but it appears that this year's lunch is sparking more controversy than ever. It is safe to say that the majority of people who buy lunch have strong opinions on the food, pricing, and purchasing process. When asked, "What are your thoughts on the school lunch?" one student responded, "I think they are kind of expensive and that it takes a little too long to check out."
When interviewed about the taste of the school food, one student gave a surprising, yet fitting response. They explained that "it tastes like Mitch Trubisky throws," referring to the quarterback of the Pittsburgh Steelers football team who is nearly unanimously considered average to lackluster. Even average seemed like a generous label to this student who elaborated that the chicken was "dryer than my DMs," and the pizza was "just bad." Yet, upon further conversation, the student revealed that the food just tasted "a bit cheap" and that with some ketchup "the chicken tasted pretty good."
Though quite unproportionate, not every response was negative. In fact, some were actually positive. For example, a student mentioned that they wished they would have gotten more of the buffalo chicken mac and cheese. Granted, they were complaining about the portion size, but, nonetheless, they were left wanting more. Another student affirmed that the old bay fries were "pretty good", and that the effort to make them taste better was clearly there.
Hopefully these reviews do not deter students from buying lunch, but maybe promote better quality food instead. Regardless, it is expected that public school lunches will be considered underwhelming; they are notoriously poor quality around the country and always have been, but that doesn't mean they always have to. However, it is important to emphasize that the complaints are in regard to the quality of food itself rather than the quality of preparation. Needless to say, students aren't thrilled with the lunches, but like every other year, it just takes some time to get acclimated.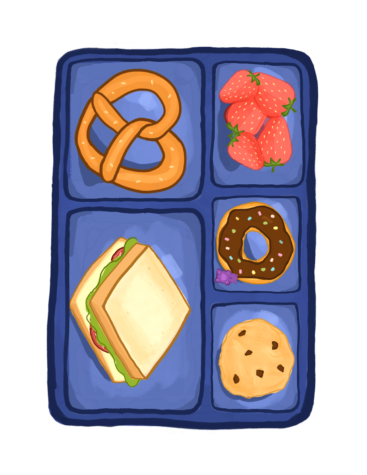 Leave a Comment