Spooky season flicks
A few classic Halloween films for this year's spooky season!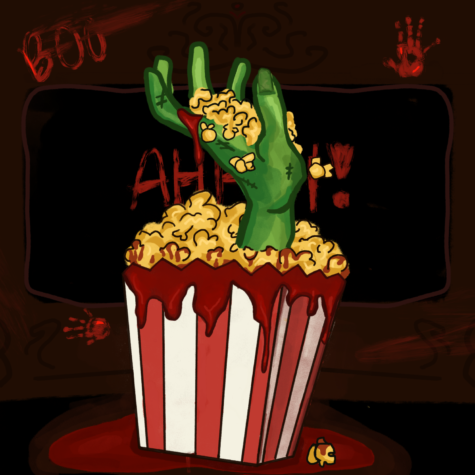 While everyone loves a good classic Halloween slasher movie, nothing keeps you on the edge of your seat like a film filled with mystery, suspense, and a feeling of vulnerability. Classics like Friday the 13th and Scream may be perfect to get a quick scare in, but if you're truly searching for a horror movie that defies expectations and explores themes beyond the standard of the genre, grab a bowl of popcorn (or candy corn) and enjoy these three movies. 
Comedian-turned-director Jordan Peele's first venture into the genre is filled to the brim with plot twists, unsettling images, and social commentary. Get Out centers around Chris Washington, a black man who is visiting his white girlfriend's family for the first time. While awkward handshakes are expected, nothing prepares Chris for this visit as he starts to unravel strange mysteries and find that the family is not who they seem. Not only does this provide excellent commentary on bi-racial relationships and modern confederates, but it makes your hands sweat and your hair stand up when something just doesn't feel right. A fantastic final turn of events sets up an exciting finale that gives the film its infamous name. 
A 1980 classic based on the Stephen King novel, The Shining excels at keeping the audience guessing on what's real and what's going on in Jack Torrence's crazed mind. A former teacher desperate to make ends meet after being fired from his job, Jack takes a job as caretaker of the infamous Overlook Hotel, a lavish, secluded resort located in the Rocky Mountains while it's shut down over the winter. He takes his wife and son up with him, looking forward to the quality time their family needs. However, he soon starts to lose his mind and encounters the many horrors of the Overlook Hotel, while his son struggles to deal with a newfound ability to communicate with others through a silent language called the Shining. Stanley Kubrick's mega-hit film hits all the cornerstones of a  classic, acing the characterizing of its small but complex group, delivering hard-hitting shots of snowy Colorado, and brilliant performances across the board, especially by Jack Nicholson's Jack Torrence. 
My personal favorite, The Silence of the Lambs, directed by Jonathan Demme, follows the story of an aspiring FBI agent, Clarice Starling, who is tasked with tracking down a serial killer who murders and skins his victims, Buffalo Bill. After she hits dead end after dead end, she is forced to ask for help from imprisoned serial killer and former psychiatrist Hannibal Lecter. Anthony Hopkins' Hannibal is one of the all-time great performances, perfectly delivering a manipulative and sadistic killer, but still captures that ounce of humanity that Hannibal has left. An exhilarating third act capitalizes on the unpredictability of Lecter and even raises the question: who is really crazy, us, or Hannibal?
Leave a Comment