Music in the halls
Lower Merion has a diverse and resourceful music department. Whether you want to be a professional musician, or simply want to have fun, there is a place for you.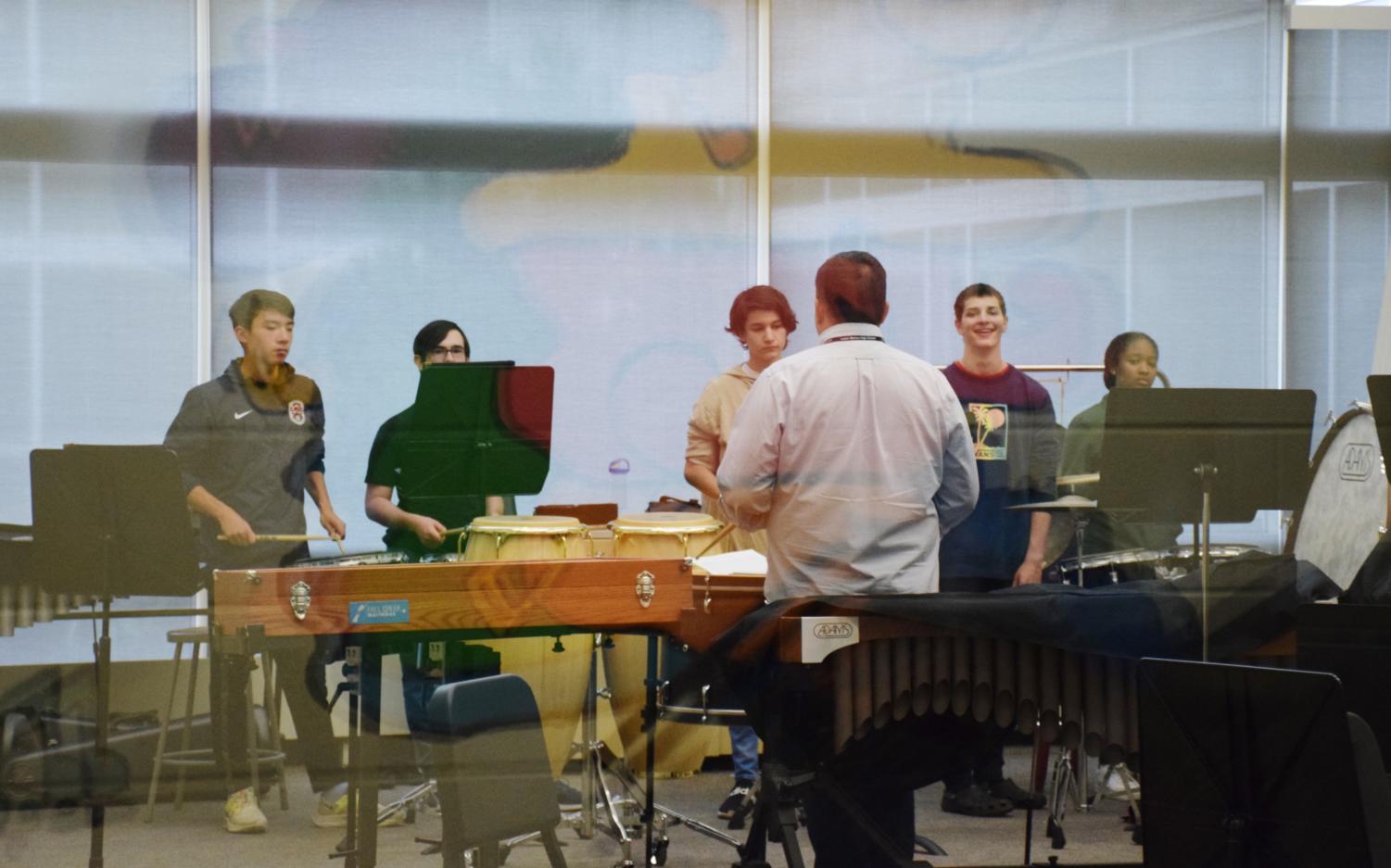 Thanks to the Music Department, LM has not only instilled academic excellence, but also creativity in the young minds of our school. Theo Sillio '26 for instance, is a devoted member of the symphony and show orchestras. "I love the variety; we play older works, more modern pieces and everything in between." While Theo may play the french horn, there's a place for musicians and performers of every variety. Whether it's choir, wind ensemble, jazz or another course, the options for creativity are boundless. 
For those interested in the more technical aspects of music and performance, AP Music Theory is sure to please. Learning the intricacies of song and sound isn't an easy task, but students who persist will find it's well worth the wait. As someone who has loved performing and creating music from a young age, I've known just how challenging learning an instrument is. Difficult, yes, and at times even grueling, but I've known few things quite as rewarding. A recent study from The National Center for Biotechnology has shown that learning an instrument can have a wide array of benefits, both mental and emotional. Reduced stress, greater creativity, and even increased cognitive function are just a few. Obsessed with the music of the past?  Can't stop listening to the classics? You'll feel right at home in Music and Modern Culture, a class dedicated to exploring the twists and turns of popular music within the last few centuries. Whether you're covering the first jazz hits that transformed the American music scene, or the "British invasion" of the 60s, the only limit is creativity.
Now while some students may be playing the greatest songs from the past, others are charting their way into the future. Students in Music Production spend their time learning the foundations of digital composition and how to use those tools to create and compose their own works. "It's really interesting to learn about the different components of songwriting and to make my own works," says Sawyer Friedman-Olshan '26. Musical achievement isn't new to LM; distinguished alumni include artist Lizzy McAlpine and producer Howard Benson. One great aspect about LM music resources is that whether you go on to become a professional musician there are resources that give anyone the chance to decide their own path;  you can write your own song, educate yourself on music history, or learn a new instrument. Starting is the hardest part, all you have to do is be brave and play the first note.
Leave a Comment