CHAOS NOW*
CHAOS NOW* is Jean Dawson's new alternative indie creation. Dawson has struggled with many obstacles in his personal life and he used this to create his masterpiece.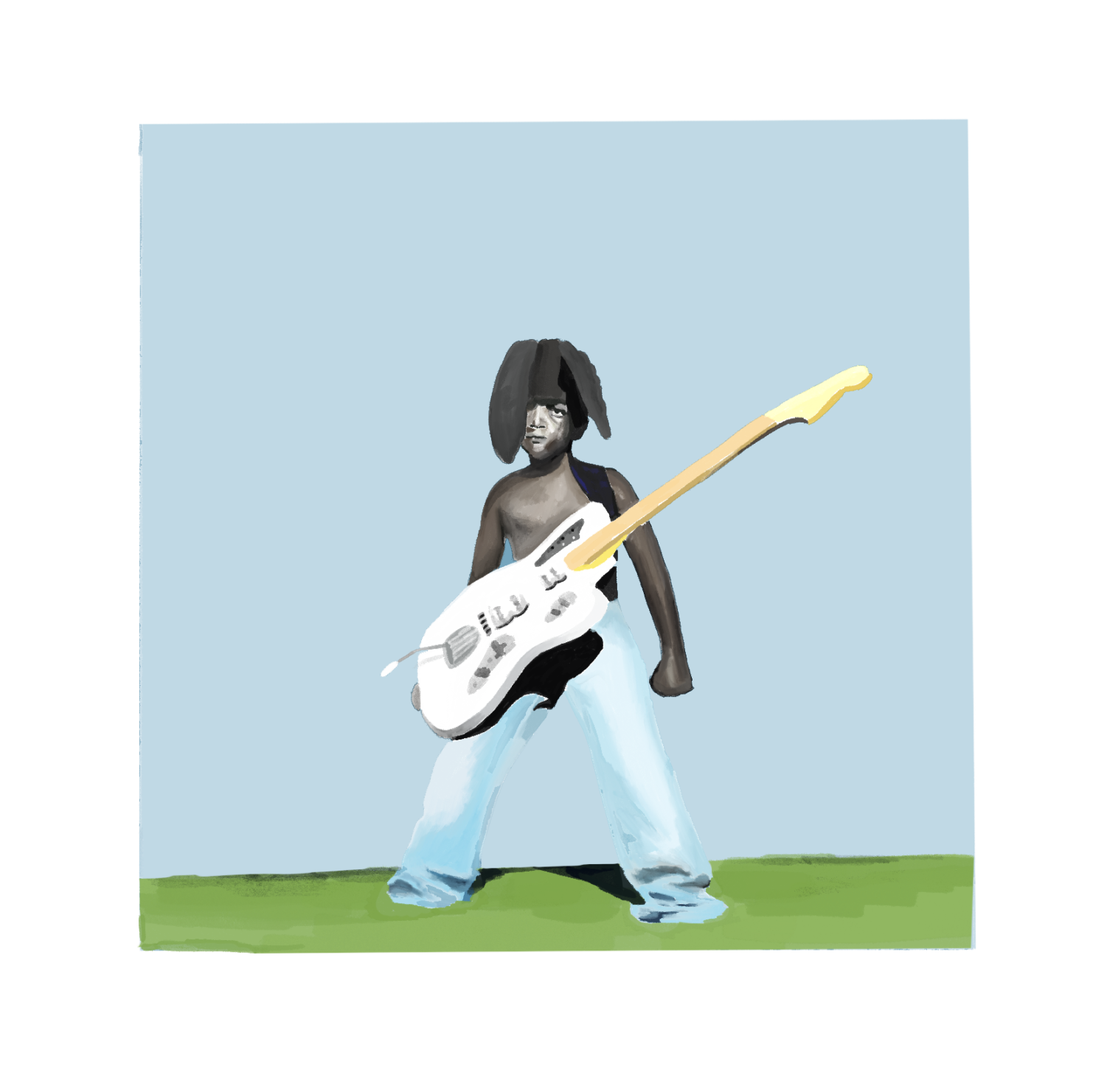 On October 7, Jean Dawson released his sophomore album, CHAOS NOW*. The album took nearly two years to complete, and he hasn't come out with anything since his extravagant, experimental debut dubbed Pixel Bath. This song got great attention, jump starting Dawson's career, with songs such as "Triple Double", featuring A$AP Rocky, and "Power Freaks."
The first three tracks of CHAOS NOW* start the album off strong. "THREE HEADS*" and "GLORY*"are very guitar driven alongside Dawson's loud vocals. But, the pace starts to slow down with "KIDS EAT PILLS*."As the song rounds the bend to Isaiah Rashad's verse, the guitar becomes mellow, allowing Rashad to rap about drug abuse and his mental health  issues. The next track, "POSITIVE ONE NEGATIVE ONE*", trails from powerful instrumentals, to lower heavier beats. "BAD FRUIT*" and "0-HEROES*" bring more chaotic, feel-good rock to the table. "BAD FRUIT*" has ethereal string and choir sounds, including a guest appearance from Earl Sweatshirt. The next two songs, "SCREW FACE*" and "PORN ACTING*" show the borderless, unhinged elements of Jean Dawson's sound. "BLACK MICHAEL JACKSON*" and "HUH*" are forgettable when put up against the rest of the tracklist. "HUH*" bears Dawson's established guitar-heavy sound, but doesn't manage to encapsulate the listener. As the album becomes blurier, the last two songs, "SICK OF IT*" and "PIRATE RADIO*" combine themes from the entire album."SICK OF IT*" delivers the craziest performance, giving the listener a small two minute piece of what it's like to be genuinely insane. Yet, "PIRATE RADIO*"switches things upside down, beginning with a hopeful acoustic guitar, adding texture by contrasting.
Regardless of Dawson's struggles that have caused him to act carelessly and make poor life decisions, there is hope for the future of his music career. The acoustic guitar is quickly followed by an orchestra, similar to that of "BAD FRUIT*" Combining the guitar, booming percussion, and the elegant orchestra, "PIRATE RADIO*" brings a strong, emotional end to CHAOS NOW*. Despite having its dull edges and blurry moments, CHAOS NOW* is an enticing, chaotic, and diverse album just like its predecessor. Over the past years, Dawson has  established himself as a unique artist in his field. He is a scientist when it comes to sound, constantly trying out new combinations. Dawson produces robust sounds, with hopes to be a future well known name among artist, and listeners alike. 
Leave a Comment