Full Day K
434 out of 500 Pennsylvania school districts offer full-day kindergarten to all students. Will LMSD be next to join them?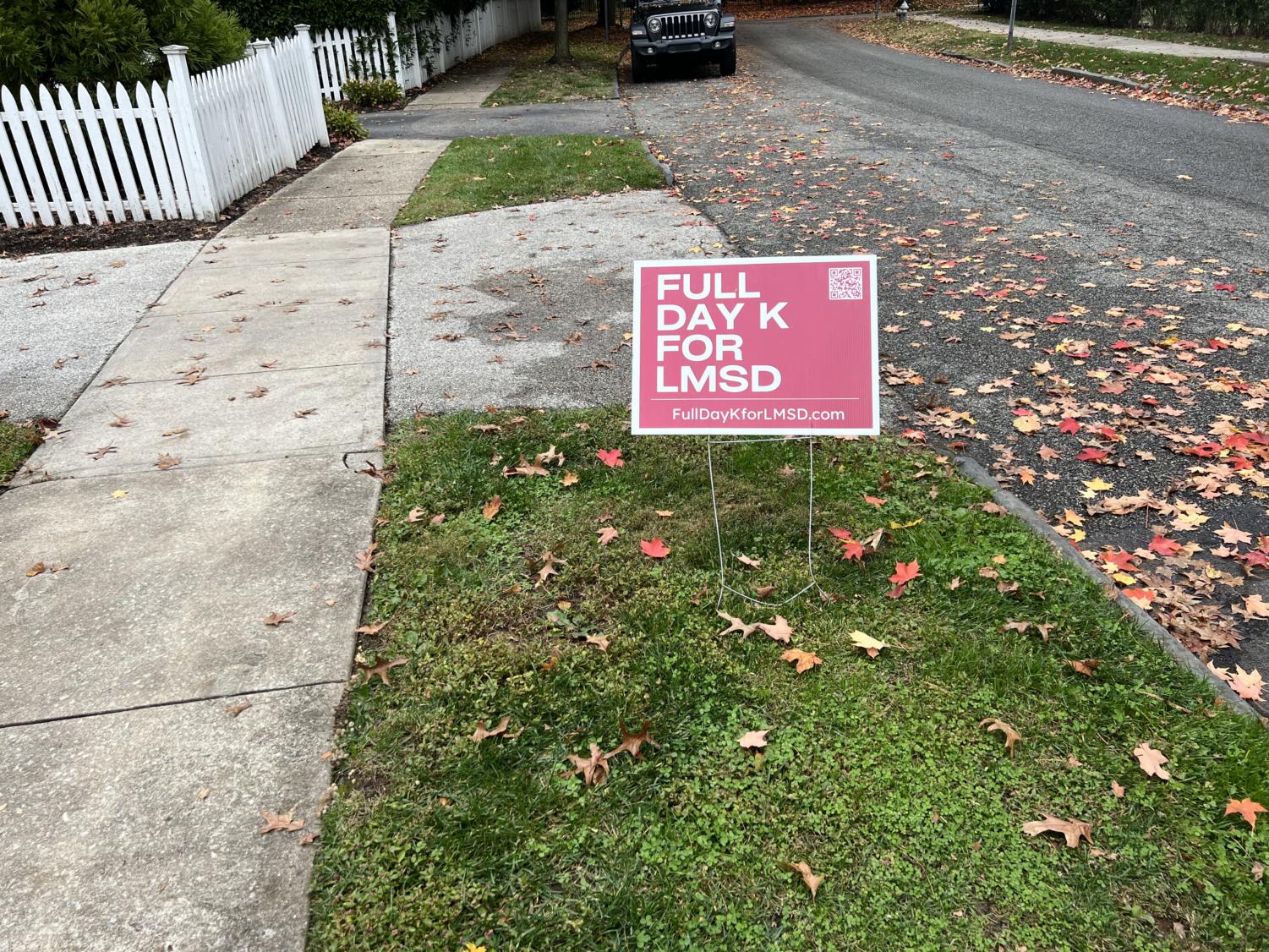 Monday through Friday, students across thirteen grades attend school in LMSD. Half-days, for most of the district, are saved for long weekends, special schedules, and alternate weather. But for most kindergarteners at the six elementary schools, every school day is a half-day: parents choose for students to enroll in either the morning or afternoon session, attending only a few hours of school each day. 
Half-day kindergarten is the standard in the district. Full-day kindergarten has been offered only to those deemed possessing "high literary needs" since 2013 through the Extended Day Kindergarten program, and to those in need of "additional academic and social/emotional support" since 2021 in the program K-Plus program. Extended Day Kindergarten admits six to eight students per school annually, and K-Plus eight to twelve.
 However, LMSD is unique in its half day kindergarten, as 434 out of 500 Pennsylvania school districts offer full day kindergarten to all students. The local group "Full Day K for LMSD" wants us to join them.
Last April, occupational therapist Abigail Rubin and her husband started an online petition on Change.org directed toward Superintendent Dr. Khalid Mumin and the school board. She discussed her concerns online and with neighbors. Sure enough, many felt the same. "The petition just started spreading like wildfire," she said. All in all, it received 1022 signatures. She started posting in Facebook groups, and soon formed "Full Day K for LMSD" with other locals. The group takes a multi-faceted approach: members attend school board meetings while also  reaching out to board members to share their opinions.
 Rubin, a Bala Cynwyd resident and mother of four, sent her eldest child to afternoon kindergarten last school year. "I got to kind of experience it first hand. Professionally, I'm an occupational therapist, so I have a certain understanding about the life development of a person, especially of kids." Rubin stresses the impact of COVID-19 on development; with typical childcare and nursery schools closed during the initial year-and-a-half of pandemic, many children were unable to receive initial social experiences. "As I was experiencing all of these things while trying to reconcile the social opportunities that are crucial to development," Rubin explained, "I realized these children have not experienced these very important, very necessary, very natural opportunities to engage with one another and watch people engage."
A major concern of the group is working parents. Katie DuBoff, for example, is a mother of twins who attended half-day kindergarten at Penn Valley three years ago, hoping full-day schooling will eventually be available for her three-year-old. DuBoff describes, "As a working mom, I experienced childcare challenges of covering the other half of the workday—like so many other parents in our area." Another working parent, Mariyam Vinci, elaborates on the costs for families on the way this impacts them: "Private full-day kindergarten costs families 10,000 to 30,000 dollars for the school year depending on where they go… there are lots of families that do not have the resources to be able to do this."
All of this work began in April. Throughout October, Superintendent Mumin, Assistant Superintendent Dr. Alexis McGloin, and Director of Elementary Education Dr. Jennifer Gaudioso presented at weekly community meetings angled towards two elementary schools at a time. These meetings discussed what Mumin listed five "competing interests" of the district right now: fields for Black Rock Middle School, lights on Arnold Field, healthy school start times, upcoming budget litigation, and full-day kindergarten. He mentioned beginning the process of creating committees around full-day kindergarten. 
Implementing full-day kindergarten would require sorting out many logistics. According to McGloin, "there are a lot of areas that we have to think about, consider, and look at the implications for." Areas of concern include providing sufficient transportation, developing new curriculum, and ensuring there would be sufficient classroom space for all students. She states that the board has currently contracted an enrollment study to calculate how many students would potentially enroll in full day kindergarten and how much new staff would be required. As of now, the district sees "a significant increase in enrollment between kindergarten and first grade", likely due to many families choosing to send students to private-sector schools for kindergarten to receive full-day education before beginning the next year at LMSD. An estimate of 17 or more kindergarten classrooms are thought to be needed throughout the district, equipped with furniture and supplies for students. Exact needs will be determined through a facilities and spaces evaluation. Of course, all the additional factors would not be without a price tag. Based on initial estimates, the district would need to hire around 22.5 full-time teachers, which could cost around 2.475 million dollars. This calculation does not yet include paraprofessionals, cafeteria and recess staff, transportation staff, etcetera. 
 Bringing full-day kindergarten to LMSD has received little opposition, but doing so will require a lot more calculations on the districts' part, and a lot of money. While many parents hope they can send their children to full-day kindergarten as soon as next fall, no definite affirmation or negation has been issued by the district as to whether or not that could occur. While the interest among parents appears to be building momentum, full day kindergarten has not been guaranteed in the near or far future for LMSD. 
The "Full Day K for LMSD" group says that anyone who wishes to advocate for full day kindergarten should reach out to the local commissioner to "voice concerns and raise support". 
Leave a Comment